Everything Prince William, Prince Harry, and the Royals Have Said About 'The Crown'
Netflix's Emmy-winning drama The Crown is currently filming its fifth season, which is set to tackle the end of Princess Diana and Prince Charles' marriage in August 1996, Diana's death in August 1997 and the Queen's "annus horribilis" in 1992.
The Crown on Netflix may not be everybody's cup of tea and there is always much speculation regarding how the royal family truly feel about award-winning drama.
The series is based on historical fact, with a great amount of creative license. After all, the show is a drama, not a documentary. Nevertheless in 2020, the U.K. government's Culture Secretary Oliver Dowden openly asked Netflix to add a "disclaimer to the series, making clear the series is dramatized." Netflix declined his request.
In a statement, Netflix said: "We have always presented The Crown as a drama—and we have every confidence our members understand it's a work of fiction that's broadly based on historical events. As a result, we have no plans and see no need to add a disclaimer."
Newsweek has taken a full look at everything Prince William, Prince Harry and the royals have ever said about The Crown below.
Everything Prince William, Prince Harry, and the Royals Have Said About The Crown
Prince William
During an appearance on The Graham Norton Show in 2019, actress Olivia Colman, who portrayed the queen in Seasons 3 and 4 of The Crown, revealed Prince William confessed directly to her he did not watch the Netflix drama.
She told Norton: "I met Prince William at a dinner, and he asked what I was doing at the moment before he quickly added, 'Actually, I know what you're doing.'
"I was so excited and asked, 'Have you watched it?' His answer was a firm, 'No.'"
Apart from Colman's funny anecdote, Prince William has not publicly revealed his thoughts on the series.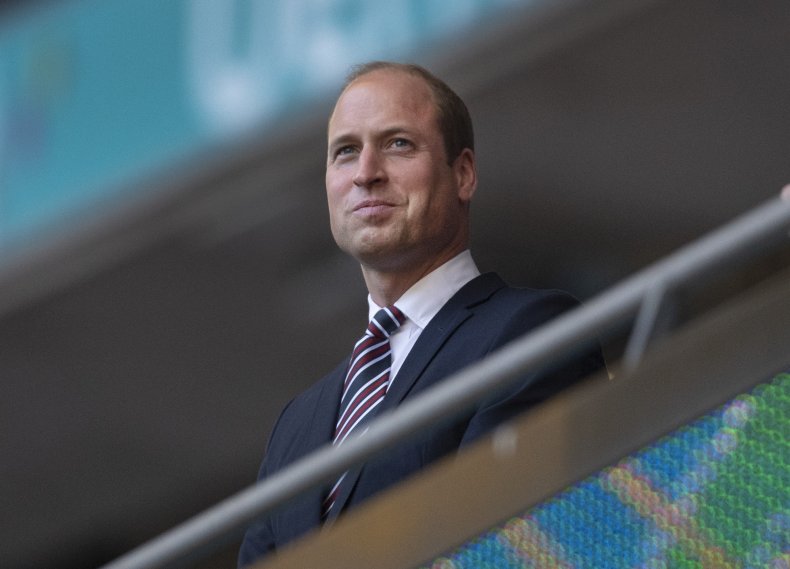 Prince Harry
Speaking on The Late Late Show with James Corden in February, Prince Harry admitted he was "way more comfortable" with how The Crown portrays him and the royal family than the British tabloids.
He said: "They don't pretend to be news. It's fiction...But it's loosely based on the truth.
"It gives you a rough idea about what that lifestyle, what the pressures of putting duty and service above family and everything else, what can come from that. I'm way more comfortable with The Crown than I am seeing the stories written about my family, or my wife, or myself."
In the same interview, Prince Harry shared he would like Damian Lewis to portray him in the series.
The Queen
Technically, the queen has not publicly addressed Netflix's The Crown but actress Vanessa Kirby, who portrayed the queen's younger sister Princess Margaret in the first two seasons, shed some light on the queen's feelings in an interview with Harper's Bazaar.
Kirby said: "A friend of mine was at a party and didn't know anyone, so he sidled up to this group who were talking about The Crown.
"One girl said, 'Well, my granny watches it and really likes it.' It slowly dawned on him that the girl was Eugenie and her granny was the queen."
Prince Philip
Matt Smith, who portrayed the late Prince Philip in the first two seasons of The Crown, had a similar experience to his co-star Kirby.
Speaking to The Guardian, Smith shared Philip was apparently not a fan of the series.
He shared a friend once attended a dinner hosted by the queen and Prince Philip, where he asked: "Philip, I'm just wondering, because I have some friends who made The Crown, have you watched any?" To which Philip allegedly responded: "Don't. Be. Ridiculous."
Smith added: "Whether it's true or not, I don't know, but I just think he's a bit of a cool cat. And that's what I love about him: he's done what he wants when he wants, how he wants, with whom he wants. He hasn't asked permission. And his wife's the queen."
Princess Anne
In the ITV documentary, Anne: The Princess Royal at 70, Princess Anne shared she found Season 1 of The Crown "quite interesting."
She followed with a slight dig at actress Erin Doherty, who portrayed her in Seasons 3 and 4 of The Crown, who said in an interview with Town and Country Magazine it would take hair and makeup two hours to do her hair.
In Anne: The Princess Royal at 70, Princes Anne joked: "I read an article the other day about the, I don't watch Netflix and The Crown, but the actress was talking about how long it took them to do their hair like I did. And I'm thinking, 'How could you possibly take that long?' I mean, it takes me 10 or 15 minutes."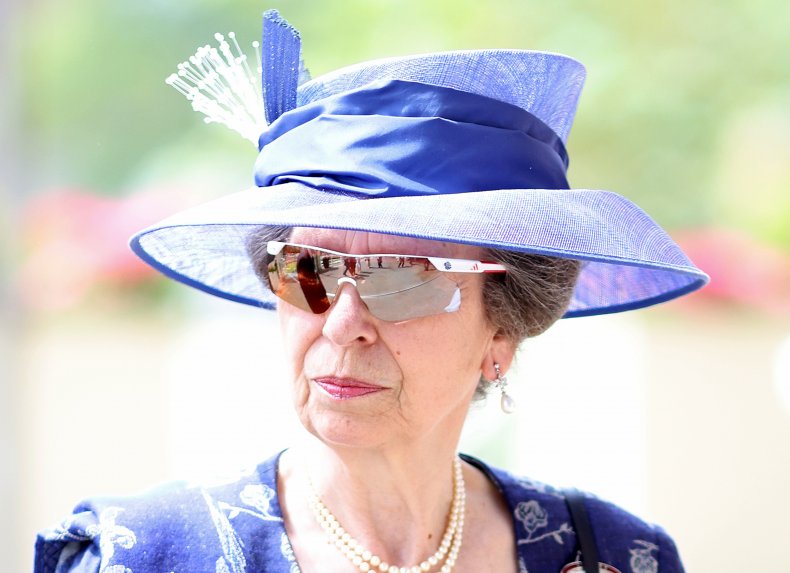 Princess Eugenie
Princess Eugenie, the youngest daughter of Prince Andrew and Sarah Ferguson, the Duchess of York, was one of the first Royal's to address The Crown.
Speaking at the China Exchange in London in 2017, Eugenie shared she thought the series was "filmed beautifully," adding "the music is wonderful, the story is beautiful. You feel very proud to watch it. I can't speak for everyone, but that's how I felt when I watched it," reported Hello and The Daily Mail.
Meghan Markle
Meghan Markle wed Prince Harry on May 19, 2018, taking the title Meghan, Duchess of Sussex.
In January 2020, the couple stepped down as senior members of the royal family, moving their family to California to pursue charitable work and new business ventures.
During her and Prince Harry's highly-anticipated sit-down interview with Oprah in March, when asked if she had seen any of the Netflix drama, Meghan replied: "I've watched some of it."
In the same interview, Prince Harry also admitted he had "watched some" episodes of The Crown.
Sarah Ferguson
Speaking to US Magazine, Sarah Ferguson, the former wife of Prince Andrew, revealed she "loved" the way her wedding to Prince Andrew played out in Season 4 of the show.
She added: "I thought it was filmed beautifully. The cinematography was excellent."
In The Crown Season 4, her nuptials to Prince Andrew are featured in the drama, with Tom Byrne playing Andrew and Jessica Aquilina portraying her.
The Crown Seasons 1 to 4 are streaming on Netflix now.