'The Crown' Season 4: Emma Corrin Confronts Backlash Over Prince Charles
The Crown star Emma Corrin has responded to a backlash over Season Four's portrayal of Prince Charles' affair with Princess Diana.
Friends of the Prince of Wales have briefed the British press that he will not watch the series and described it to the Mail on Sunday as "trolling on a Hollywood budget."
Show creator Peter Morgan was accused of raking up events from decades ago for entertainment without acknowledging that much of the script is fictionalized.
Corrin plays Diana and depicts the star's struggle with bulimia and loneliness as she comes to realize her royal husband is having an affair with Camilla Parker Bowles, now the Duchess of Cornwall.
She told talk show host Tamron Hall: "It's a difficult one. I think for everyone in The Crown, we always try and remind everyone that you know what we are, the series that we're in is fictionalized to a great extent, obviously, it has its roots in reality and in some fact, but Peter Morgan scripts are works of fiction.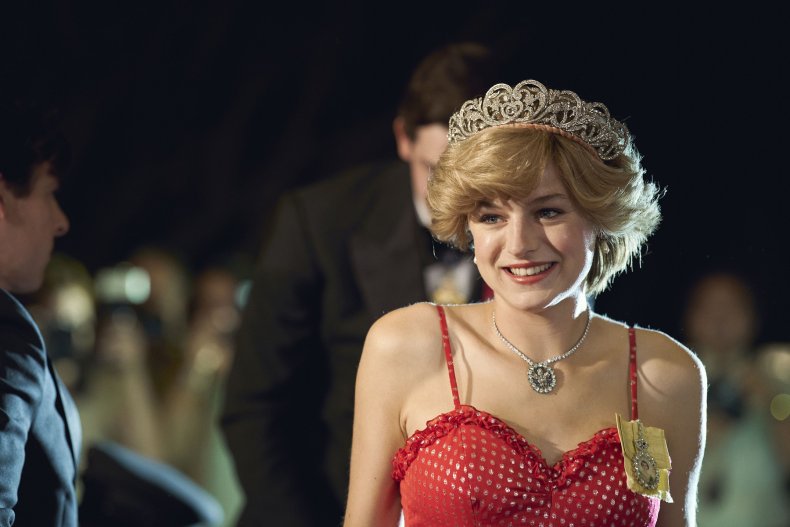 "At the same time, I understand why people would be upset because this is history.
"Even with Diana, you know, it's still very much fresh, I suppose everything that happened."
Corrin added: "So I do really understand if people would be upset, but obviously, I think for all of the cast, we just want to constantly remind people that we approach these people that we play as characters, and which is why it's such a joyous job because Peter writes such rich and complex characters and as an actor, it's such a joy to be able to really bring a lot to them."
Corrin's words echo co-star Josh O'Connor (who plays Prince Charles), who yesterday stressed the script is fiction.
However, much of the series is based on real events, many of which cover deeply personal aspects of the lives of the royals.
Prince Charles' affair was real, as was Princess Diana's bulimia, and even Princess Diana's decision to ask Queen Elizabeth II for help is based on a moment she described to her speech coach, though the dialogue is different.
The show also portrays the couple's tour of Australia with a baby Prince William.
Corrin was asked by Hall what she thought Prince Harry and Prince William would think of the series.
She said: "I think like a lot of the rest of the cast of The Crown. I kind of would rather not think about it.
"I think it's one of those things that's so tricky because as you say there is so much pain still left with everything surrounding Diana and I can't imagine what it's like for them.
"I think if they would choose to watch it then I would really hope that they understand."
She added that the series "comes from a place of respect and love."
Corrin said starring in the show gave her an insight into Princess Diana's life as the exposure led to a wave of coverage in the media.
She told Hall: "I remember one of the directors who was there when I got the part, saying anything that happens between now and well, I guess, kind of until it comes out, and beyond that, if you end up in a paper or people start taking photographs of you or recognizing you, and you feel anxious about it or scared at all, just use it because that's what Diana would have been feeling.
"So actually, when I was filming, it was something that was on my mind quite a lot because obviously, it is sort of a parallel experience, which is quite weird."