'The Crown' Season 3 Trailer Teases Prince Charles and Camilla's Early Romance and More Must-See Spoilers
Frustrations and resentments loom for the royal family on the third season of Netflix's hit original series, The Crown.
The streaming giant released the trailer for the new season on Monday, giving fans their first look at Olivia Colman as Queen Elizabeth II. Netflix previously revealed Seasons 3 and 4 of The Crown would focus primarily on the monarch's reign from 1964 through 1977. Colman, who replaced Clair Foy as an older Elizabeth, is signed for both seasons.
The trailer hints at a new era of turmoil for the queen and her family. While the first two seasons center primarily on Elizabeth's rise to power and the challenges she faced early in her marriage to Prince Philip, Season 3 will show some of the U.K.'s most controversial moments from workers' riots to Soviet conspiracies surrounding British Prime Minister Harold Wilson.
"The country is bankrupt, our national security is in tatters. This is no longer peacetime," one of her majesty's advisers informs her in the trailer.
Viewers will get their first glimpse of a very grown-up Prince Charles, too. Although his wife, Camilla Parker Bowles, Duchess of Cambridge—played by Emerald Fennell—was only briefly depicted in the two-minute trailer, it seems that Season 3 will track some of the challenges the future leader of England faced with his family in regard to his blossoming romance.
In one scene, Charles is advised: "Never turn your back on true love. Watch out for your family." Seconds later, the young prince is up in arms over his family's acceptance of his desires. "Am I listened to in this family? Am I seen for who and what I am? No," he snapped at Elizabeth.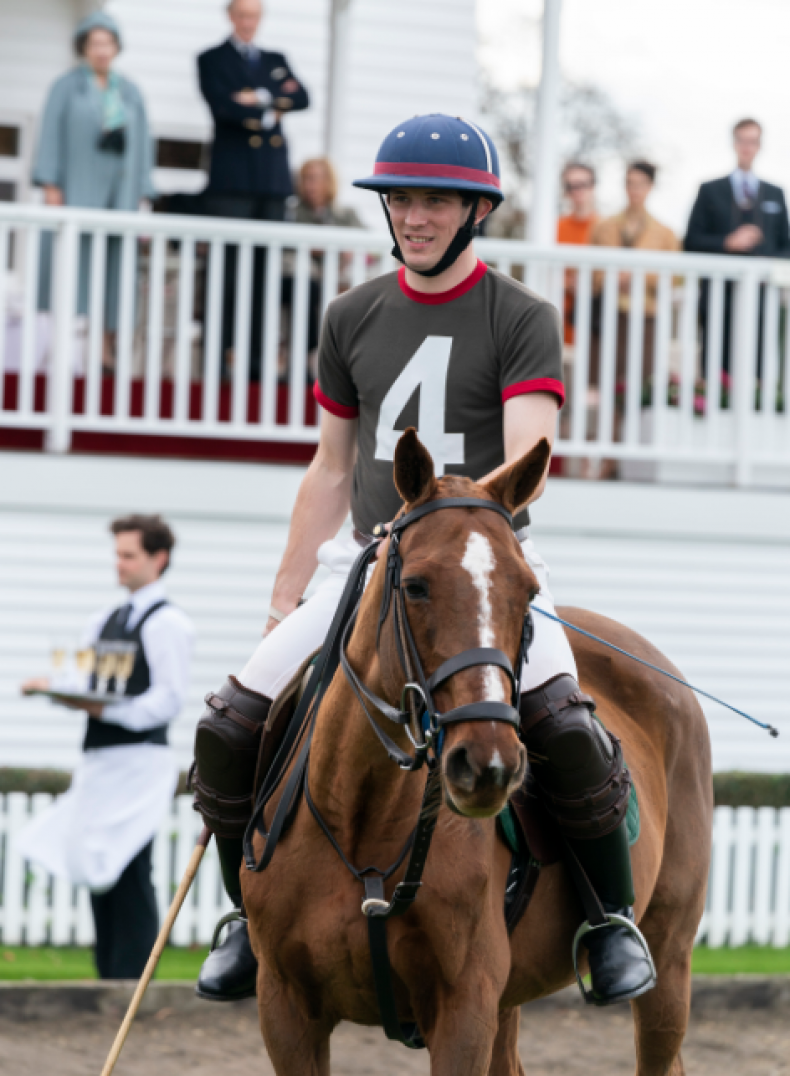 Charles will likely have to learn the hard lesson Elizabeth did during the first two seasons: duty before self. "We have all made sacrifices and suppressed who we are," she replies. "It's not a choice. It is a duty."
Along with her son's plight, Elizabeth will have to reckon with her seeming lack of accomplishments since her coronation. "On days like today, you ask yourself: In the time I've been on the throne, what have I actually achieved?" the queen asks.
"This country was still great when I came to the throne. All that's happened on my watch is the place has fallen apart," she says to her sister, Princess Margaret.
Despite their tumultuous relationship—which still seems to be a theme in Season 3—Margaret comforts her big sister. "You cannot flinch. It's only fallen apart if we say it has," she replies.
Margaret adds: "That's the thing about the monarchy. We paper over the cracks."
The Crown Season 3 releases on Netflix on November 17.