'The Crown': Watch Prince Charles and Princess Diana's Real Engagement Interview
The Netflix series The Crown is known for its physical accuracy in recreating life-changing moments for the Royal Family. One standout moment of season four is the engagement interview of Prince Charles (Josh O'Connor) and Diana (Emma Corrin) in episode three, "Fairytale."
In The Crown, the engagement was depicted as very casual and brief. Charles said he proposed to Diana without getting down on one knee. Diana said it was the happiest day of her life, and then he sent her right back to her flat in London.
According to Andrew Morton's biography Diana: Her True Story she didn't take him seriously at first. "He said 'Will you marry me?' and I laughed," Diana said in one of the many interviews conducted for the book. "I remember thinking, this is a joke, and I said 'Yeah, OK,' and laughed. He was deadly serious."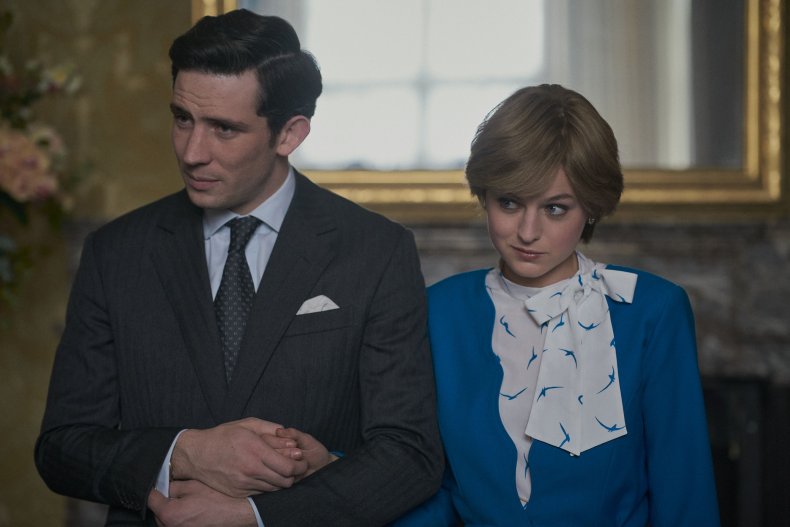 The couple later join the Queen (Olivia Colman) in picking out her engagement ring, a gorgeous 12-carat oval Ceylon sapphire surrounded with 14 solitaire diamonds and set in 18-karat white gold. At the time, it was worth a cool $60k, as per Oprah Magazine. Today, the ring is worth $500K.
Charles and Diana's engagement became official on February 24, 1981.
In the infamous interview with the BBC, an awkward Charles and Diana recall the first time they met, what happened when Charles proposed marriage to her, and the couple revealed whether or not they were in love. Their interaction with the reporter seems polite and pleasant, albeit incredibly strained.
Charles said that the first time he saw Diana, he thought she was "jolly," "amusing," and "attractive." He also said he was "delighted" and "happy" about the engagement.
Oh, and Prince Charles' comment about "whatever 'in love' means," that totally threw Diana off? That cringe-worthy moment happened. The interviewer asked the couple if they were happy and in love. Diana immediately answered "of course." Charles responded: "whatever in love means," adding that it was up to your own interpretation.
Retrospectively, Diana would call the moment traumatizing. "That threw me completely," she said in the British documentary Diana: In Her Own Words. "I thought, 'What a strange question — uh, answer.' God, absolutely traumatized me." Diana also noted in the documentary that she only met Charles a dozen or so times before they got married.
Right after their engagement, as depicted in The Crown, Charles embarked on a long trip to Australia. Charles and Diana were married five months later on July 19 at St. Paul's Cathedral in London.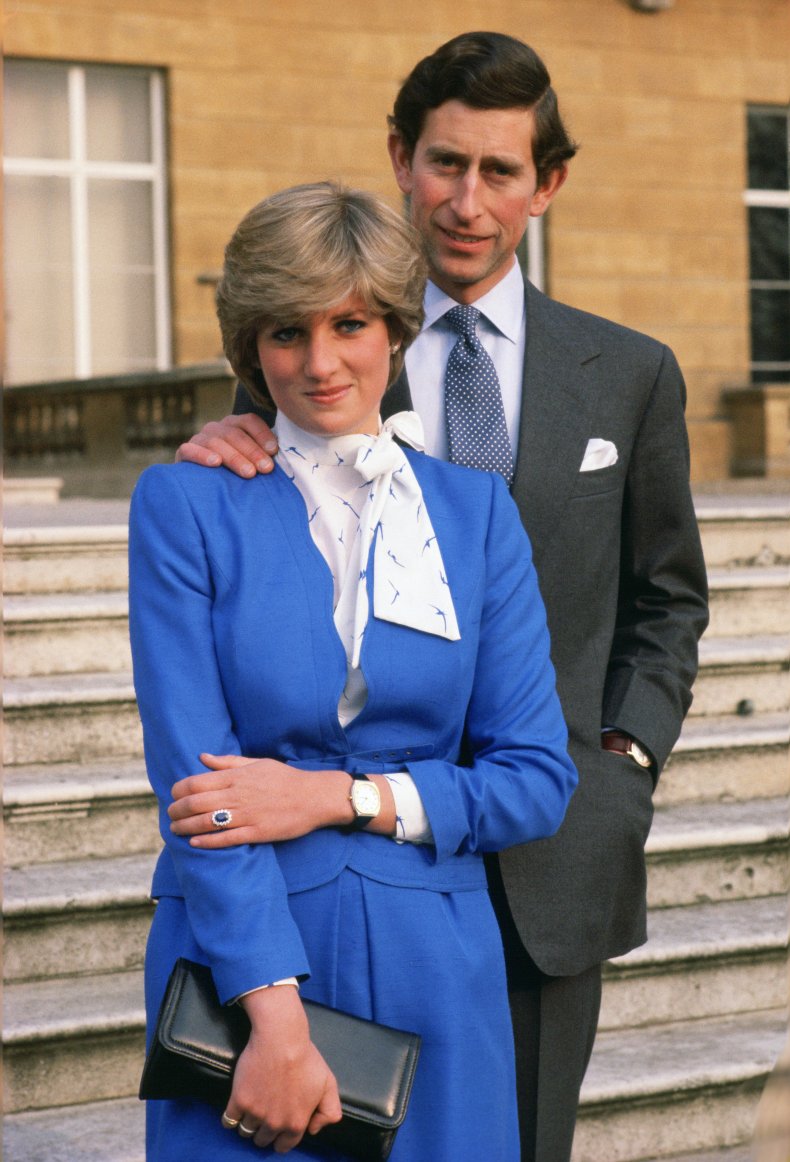 All 10 episodes of The Crown season four are available to stream on Netflix.