'The Crown': What Has Prince Charles Said About Lord Mountbatten's Assassination?
The fourth season of Netflix's The Crown starts with tragedy. In the first episode, Lord Mountbatten (portrayed by Charles Dance) is assassinated at sea by the Irish Republican Army, commonly known as the IRA.
Prince Charles (Josh O'Connor) was especially close to Lord Mountbatten, and considered him an honorary grandfather. He was the brother of Prince Philip's mother, Princess Alice of Battenberg, and Queen Elizabeth's second cousin, once removed.
Louis Mountbatten (who was known affectionately to the royal as Uncle Dickie) was aboard his boat, Shadow V, in northwestern Ireland on August 27, 1979. Aboard Shadow V with him were his daughter Patricia, her husband, Lord John Brabourne, their 14-year-old twin sons, Timothy and Nicholas, and Lord Brabourne's mother, the dowager Lady Doreen Brabourne. 15-year-old Paul Maxwell, who worked on the boat, was aboard the ship that day as well.
Fifteen minutes after setting sail, a planted bomb was detonated. Lord Mountbatten, Nicholas, and Maxwell were killed by the explosion. Lady Brabourne died the following day. The rest survived.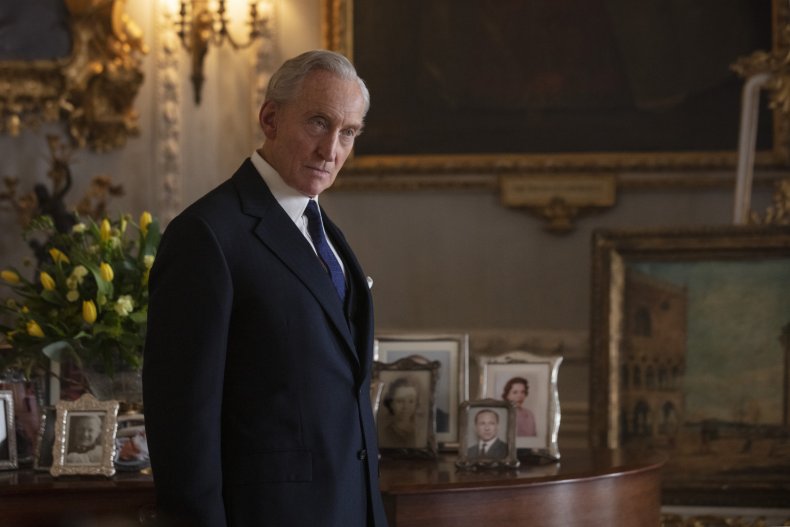 Prince Charles was vacationing in Iceland when he heard of the news, and wrote in his diary about the immense loss. "A mixture of desperate emotions swept over me—agony, disbelief, a kind of wretched numbness, closely followed by fierce and violent determination to see that something was done about the IRA," he wrote in his diary.
He added, "Life will never be the same now that he has gone and I fear it will take me a very long time to forgive those people who today achieved something that two world wars and thousands of Germans and Japanese failed to achieve.
"I only hope I can live up to the expectations he had of me and be able to do something to honour the name of Mountbatten."
Prince Charles also spoke at Lord Mountbatten's funeral, which was held at Westminster Abbey and broadcasted in 20 countries. He said that his uncle was "a constantly active brain which was never allowed a moment's rest."
"There was always a new challenge to be overcome, fresh projects to be set in motion, more opposition to be defeated – all of which were pursued with a relentless and almost irresistible single-mindedness of purpose," Prince Charles continued.
"Although he could certainly be ruthless with people when the occasion demanded, his infectious enthusiasm, his sheer capacity for hard work, his wit made him an irresistible leader among men."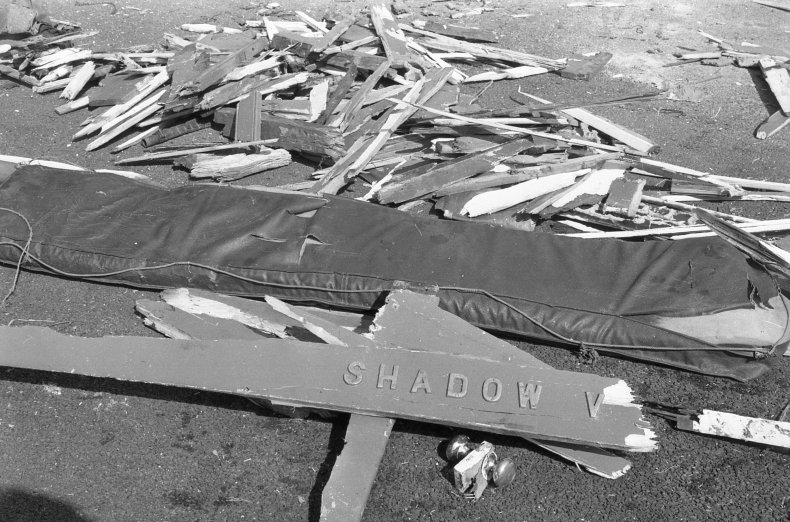 In 2015, Prince Charles visited the County Sligo village of Mullaghmore, 36 years after his uncle was murdered. His wife, Camilla, Duchess of Cornwall accompanied him.
"It's been a long time," Charles told one of the villagers, speaking of his visit to the site of his uncle's assassination. "I never thought it would happen," he said.
He spoke of his grief regarding the tragedy during the visit. "At the time I could not imagine how we could come to terms with the anguish of such a deep loss, since for me Lord Mountbatten represented the grandfather I never had," he said at the time.
"It seemed as if the foundations of all that we held dear in life had been torn apart irreparably," Prince Charles continued. "Through this experience, I now understand in a profound way the agonies borne by so many others in these islands, of whatever faith, denomination or political tradition."
All 10 episodes of The Crown season four are available to stream on Netflix.