'The Crown' Star Claire Foy Gets $275,000 in Back Pay After Gender Wage Gap Dispute
The Crown actress Claire Foy will reportedly receive $275,000 in back pay for her role in the series after a gender-wage-gap dispute.
Earlier this year, it was revealed that Foy, 34, who plays Queen Elizabeth in the Netflix drama, was paid about $13,760 less per episode than her male costar Matt Smith, who plays her on-screen husband Prince Philip, according to The Times.
The producers initially explained that Smith, the former Doctor Who star, was paid more for both series because he was a better-known actor. However, they have since decided to pay Foy the difference for all 20 episodes.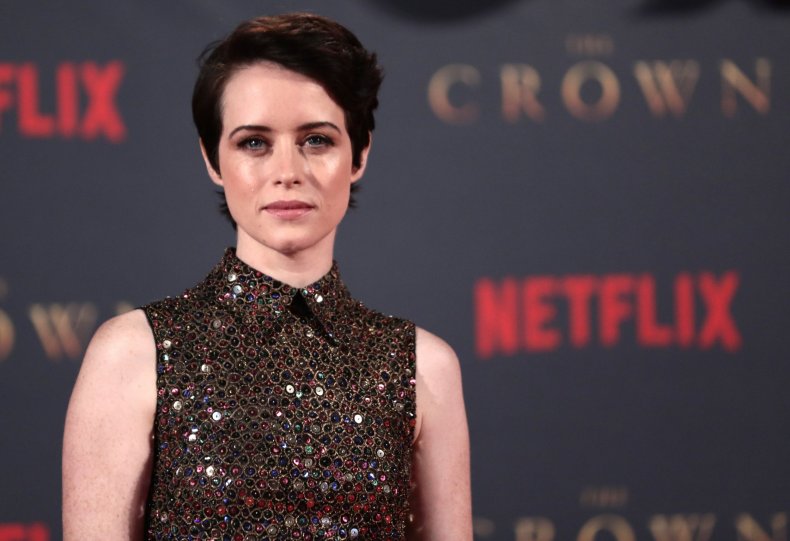 In a statement, Left Bank Pictures, The Crown's production company, said: "As the producers of The Crown we are responsible for budgets and salaries. The actors are not aware of who gets what and cannot be held personally responsible for the pay of their colleagues."
It added: "We are absolutely united with the fight for fair pay, free of gender bias and for a rebalancing of the industry's treatment of women in front of the camera and behind the scenes."
Foy recently spoke out about the scandal at a CinemaCon event. "I certainly won't be naive about those things," she said. "It's really opened my eyes about what I am allowed to have an opinion about and what I'm allowed to stand up for myself about. And I think that's really changed my approach to myself and other women in this industry. It's been only a positive thing—even though, embarrassing."
In an interview with Hollywood Reporter last week, Smith said he was "pleased" at the outcome and the decision to close the gender pay gap between the two actors.
"Claire is one of my best friends, and I believe that we should be paid equally and fairly and there should be equality for all," he said. "I support her completely and I'm pleased that it was resolved and they made amends for it, because that's what needed to happen."