These Crows Are Trained to Pick Up Theme Park Trash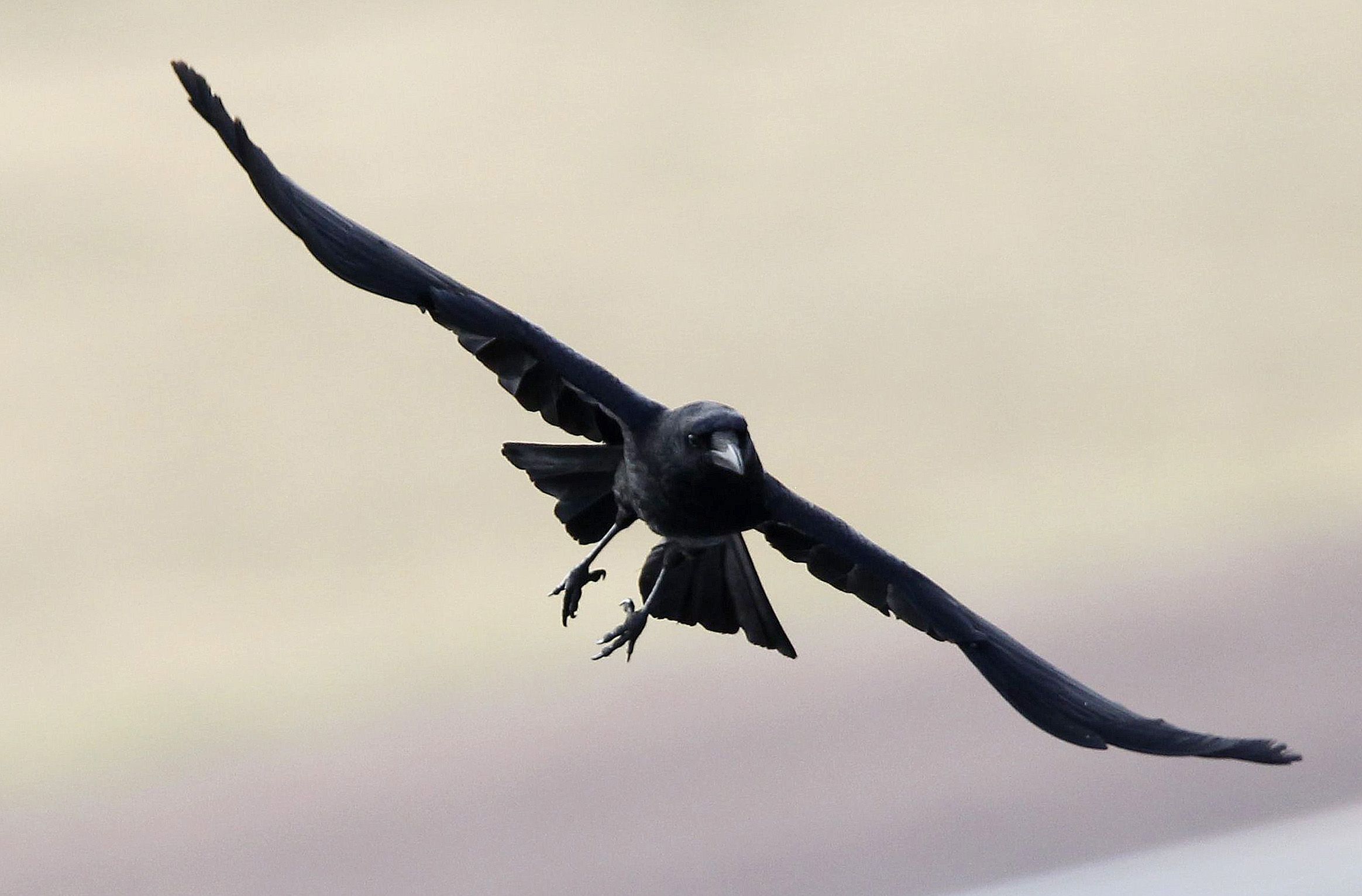 At a theme park in France, a crew of crows clean up litter and throw it away.
The birds are rooks, a type of crow found in Europe. A team of six of them band together to collect trash at Puy du Fou, a theme park with period villages and historic reenactments, according to Agence France Press.
Christophe Gaborit raised the birds in captivity to train them for this special job. Gaborit is a falconer and a project manager at Puy du Fou's Academy of Falconry. He chose to use rooks for this task because 20 years ago he saw wild ravens sorting through litter in a field, according to a blog post from the Puy du Fou park. Since the birds were naturally inclined to sort through items, Gaborit hoped trained ones would be able to do that for human advantage.
Ravens are part of the same family of birds, called corvids. In addition to rooks and ravens, the corvid family also includes other birds such as jays and nutcrackers. According to the University of Michigan Museum of Zoology, rooks are often viewed as pests because they can cause the loss and destruction of crops. However, research suggests that 60 to 90 percent of insects consumed by rooks are pests in those fields. They only consume the crops when those insects are not there.
Gaborit trained his first pair to collect trash in 2000. He used a cabinet where when the birds would deposit trash in a drawer, a different section would open that had a treat inside of it. Eventually, the rooks learned to associate depositing rubbish into a certain spot with being rewarded with food. Occasionally, the rooks attempted to trick the trainer by dropping small pieces of wood in the box, instead of trash, to try to get a reward.
The rooks will begin collecting and depositing trash this week. Gaborit hopes that this will both help the environment and improve rooks' reputation to one of being beneficial to humans, rather than one that's not. Puy du Fou wrote that Gaborit also takes the crows on bike rides and gives them hugs and baths.
"The goal is not just to clear up, because the visitors are generally careful to keep things clean," but to display that "nature itself can teach us to take care of the environment," Nicolas de Villiers of the Puy du Fou park told Agence France Press.
While the rooks might not be as fast as humans picking up trash, they hope the sight of them flying around and collecting litter will serve as a reminder to park visitors not to throw their trash on the ground.