New guidance from the Oklahoma Board of Education will begin limiting teachings on race and gender in K-12 classrooms.
In a 5-1 vote on Monday, the board voted to approve emergency rules which will give public school districts guidance on the implementation of GOP-backed House Bill 1775, which will prohibit educators from teaching certain topics related to race and gender.
While the words "critical race theory" do not appear from the legislation, the bill bars teachers from concepts associated with CRT, a graduate-level course that seeks to examine how racism is embedded in legal systems and policies.
HB 1775 prohibits educators from teaching that one race or sex is inherently superior to another; that an individual is inherently racist, sexist or oppressive by virtue of their race or sex; that an individual should feel psychological distress because of their race or sex; that an individual should be discriminated against because of their race or sex; that an individual's character is determined by race or sex; that an individual bears responsibility for actions committed in the past by other members of the same race or sex; and that ideas of meritocracy are in any way racist or sexist.
Educators could have their licenses suspended and schools could have their accreditation docked for not following the new rules.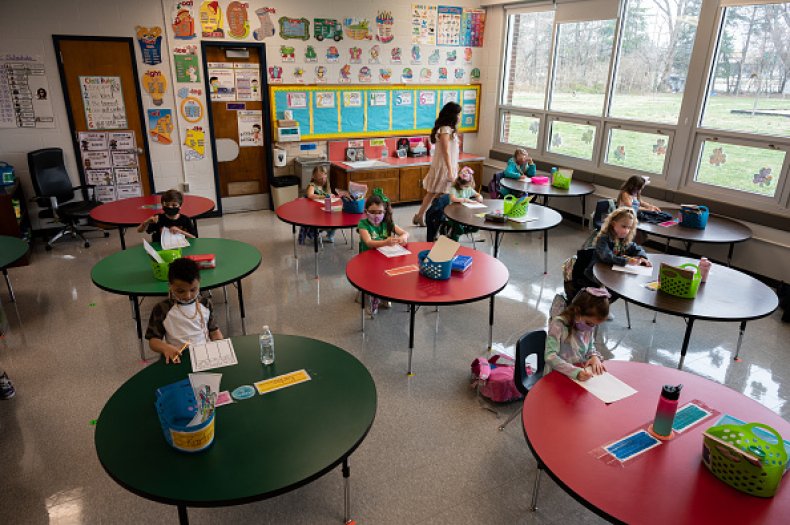 Ahead of the meeting, 78 Republican lawmakers called on the state superintendent to allow for full implementation of HB 1775, which went into effect on July 1.
"Teachers deserve clear guidelines when they start this school year so they can obey the law created by the passage of House Bill 1775," state Rep. Kevin West, the co-author of the bill, said. "To delay the implementation of rules that follow the intent of the legislation is a disservice to students, parents, and educators, causing needless fear and confusion over what is allowed and disallowed in our public-school classrooms."
If the board's emergency rules are approved by Gov. Kevin Stitt, parents could file complaints alleging that educators are going against the new guidance. Parents could also ask to inspect lesson plans and classroom materials to ensure compliance.
Opponents of the law, however, argue that none of the concepts outlined in the bill are currently being taught in Oklahoma public schools.
"With this legislation, with these rules, we're robbing students of the opportunity to have a high-quality education, to think critically about the world around us and to build a more just society," Carlisha Williams-Bradley, the only Black person on the board, told The Oklahoman.
The new guidance in Oklahoma is the latest development amid a push from Republican lawmakers to ban CRT from public schools. Idaho, Tennessee, Texas and Iowa have all passed and signed bills that prohibit CRT from being taught. Seventeen other states have introduced bills into their legislatures that would seek to do the same.