'Cruel, Outdated and Unnecessary': Interfaith Group Urges Louis Vuitton to Stop Using Fur
An interfaith group is calling on Louis Vuitton to stop using animal fur in its products.
Orthodox Christian priest Stephen Karcher, Jewish Rabbi ElizaBeth Webb Beyer, Hindu activist Rajan Zed, and Buddhist priest Matthew Fisher released a joint statement condemning the high fashion brand for its continued usage of animal fur. The statement urged Louis Vuitton to "explore new boundaries for fur-free creative design" and to discontinue all fur products.
"Animals should not be made to suffer and killed to make fashion and glamorize bodies when there are other valid fashion alternatives at our disposition," the statement continued. "Cruelty should never become fashionable."
This has not been the first time Louis Vuitton has been called out for its continued usage of animal fur. The company has been in the sights of PETA for some time, with the animal rights organization going so far as to purchase stakes in the brand in 2017.
"PETA has become a shareholder of LVMH on the Euronext Paris to put pressure on the company to stop selling exotic skins merchandise," the organization said. It has made little progress in using its shareholder title to make significant change, however, as PETA has routinely criticized the company ever since.
Its parent company, Moët Hennessy Louis Vuitton, has been criticized for utilizing animal testing for its products. However, the company did release the Animal-based Raw Materials Sourcing Charter in 2019 in order to make their sourcing more ethical. This charter was the subject of ridicule by PETA in 2020, with the organization blasting Louis Vuitton CEO Michael Burke for saying that their products were from "humanely farmed animals."
Newsweek has reached out to Moët Hennessy Louis Vuitton for comment.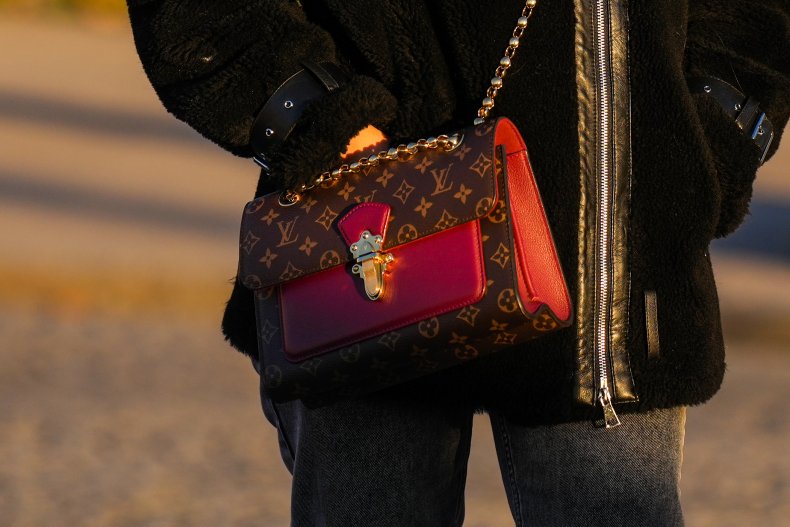 Zed, who is president of the Nevada-based Universal Society of Hinduism, urged LVMH CEO Bernard Arnault and other executives—as well as the fashion industry as a whole—to review the practice.
It's not the first time Zed's group has targeted Louis Vuitton. Last year, it called on the luxury goods maker to pull a yoga mat made partly of cowhide leather, calling it insensitive to practicing Hindus, who regard cows as sacred symbols of life.
San Francisco and Los Angeles are among U.S. cities with vibrant fashion sectors that have banned the sale of fur products.
Sao Paulo, Brazil, has banned the import and sale of fur since 2015, and fur farming has been outlawed in the United Kingdom for more than two decades.
The Associated Press contributed to this report.