The Evolution of Cruella de Vil, From 'One Hundred and One Dalmatians' to Emma Stone
Disney released the trailer for its upcoming film, Cruella, the origin story of the villain of the classic animated film One Hundred and One Dalmatians, on Tuesday.
The new film, set to release on May 28, stars Emma Stone as the young, black-and-white-haired, aspiring designer Cruella de Vil. The movie poster and trailer for the movie caused a stir on social media with fans sharing their anticipation to finally get the background story of one of Disney's most legendary villains.
Cruella is one of the most celebrated villains within the Disney history. With her notorious skunk-striped hair, lavish cigarette pipes and ghoulish figure cloaked in slinky dresses and glamorous full-length furs, the One Hundred and One Dalmatians character has often topped best movie villain polls and is one of only three animated characters to actually appear on the American Film Institute's list of the 50 greatest movie villains along with the Queen in Snow White and the Seven Dwarfs and the Man in Bambi.
Granted, the Cruella has been interpreted many times—including Disney's most recent adaptation of the character in the upcoming film Cruella—the character's position as one of the most love-to-hate bad girls remains the same.
And to think, the character was inspired by a mere comment about puppies.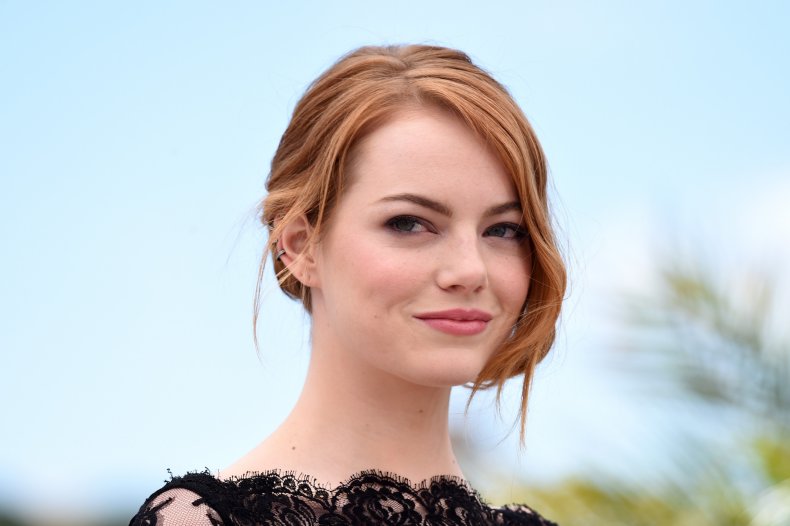 Cruella was born from the brain of author Dodie Smith, who created the character in the 1956 novel, The Hundred and One Dalmatians. While the story's dogs were largely inspired by Smith's nine Dalmatians—including her oldest pup, Pongo—the idea for Cruella came about following a conversation Smith had with a friend, in which the friend suggested that Smith's doggos would make a beautiful coat, according to a 2008 Independent article.
When Walt Disney bought the rights to the book a year after it was published, animator Marc Davis was tasked with bringing the image of Cruella to life for the cartoon One Hundred and One Dalmatians, which released in 1961. Smith had already done a great deal of development for the character within the pages of her book: Even as a child with black-and-white pigtails, Cruella was described as an atrocious little brat who was expelled from primary school for drinking ink. Her eyes were pitch black "with a tinge of red in them. She slept in ermine sheets and drove fast cars. She was incredibly demanding and devilish, yet entirely humorous.
Davis—who was responsible for such animating Disney characters as Sleeping Beauty's evil fairy Maleficent and Princess Aurora as well as characters Thumper, Alice and Tinkerbell among others—told interviewers over the years that he reflected on women he encountered throughout his life to create Cruella. However, it was often rumored that the human muse behind the character was Tallulah Bankhead.
Davis confirmed that the Bankhead did help inform the character in an interview with the Los Angeles Times in 1985. However, it was an unnamed woman who was perhaps his greatest source material.
"I had several partial models in mind when I drew Cruella," he said at the time. "Including Tallulah [Bankhead] and one woman I knew who was just a monster: She was tall and thin and talked constantly—you never knew what she was saying, but you couldn't get a word in edgewise. What I really wanted to do was make the character move like someone you wouldn't like."
He added: "Cruella is mean but ridiculous. She's scatterbrained and selfish; she never stops to think. I don't imagine murdering dogs was ever on her mind—all she saw was the fur coats she wanted to make out of them. The fact that she's pitted against the other characters eye to eye, mind to mind, made her an interesting character to work with."
In 1996, Disney set out to produce a live-action version of the classic cartoon, starring actor Glenn Close as the manipulative and monstrous Cruella in 101 Dalmatians. While it took four months of fittings and dressing sessions with a team of makeup artists and designers to create the evil icon's human form, it was Cruella's notable personality that helped Close shape the character.
"I was really determined that Cruella be as bad as possible," Close told The Spokesman-Review in a 1996 interview. "I think Cruella basically has no redeeming human characteristics. Except she does have a sense of humor, albeit wicked. She's a great character. She's gleeful in her evilness, and there's something very engaging about that."
Close reprised the role for follow-up, 102 Dalmatians, which was released in 2000.
Now, Stone will give Cruella fans a new perspective of the character in Disney's latest take on the character. Directed by Craig Gillespie, the film Cruella will follow the origin story of the Disney villain, tracking the fur-loving designer during her youth as an up-and-coming fashionista in London in the 1970s.