Crufts 2022 Dog Show: Livestream, Schedule and How to Watch
Dog lovers rejoice! Crufts is back for 2022, following last years cancelation due to COVID-19. Organized by the Kennel Club, the international dog show takes place March 10- 13 in Birmingham, U.K., and will bring together 20,000 dogs hoping to be awarded the prestigious title of Best in Show.
What is Crufts?
Crufts is the world's biggest annual dog show and was started in 1891 by travelling dog biscuit salesman Charles Cruft. The event was an immediate success attracting 2,437 entries, including six Pomeranians belonging to reigning monarch Queen Victoria. Since then Crufts has only grown in popularity.
The Best in Show category was added in 1928, with a greyhound named Primeley Sceptre winning the first title. The category was created to celebrate the best of the best and is considered the most prestigious award in dog showing.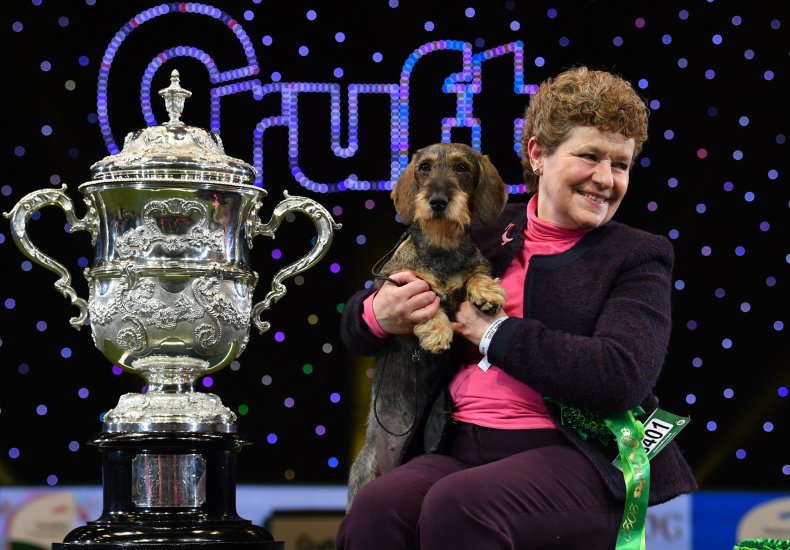 This year, competitors from over 40 different countries have entered Crufts, each aiming to showcase their dogs agility, temperament, and appearance. To qualify for the competition, each dog would have had to have seen success at a recognised dog show in the preceding year.
More than 200 breeds will take part in the event. The most historically successful breed is the English Cocker Spaniel, having been awarded Best In Show seven times. Interesting breeds to look out for include the Dandie Dinmont Terrier, the Welsh Corgi and the Lancashire Heeler. Ancient French breed, the, will also be making its showing debut this year, competing in the Imported Breed Register classes.
How to Watch Crufts 2022
Crufts 2022 will be broadcast by the U.K.'s Channel 4 but international viewers can watch all of the main arena action and obedience ring on Cruft's official YouTube page, available on all mobile and connected devices. Coverage begins at 3:45am ET on Thursday, March 10, but eager viewers can set a reminder so they don't miss any of the action. Best in Show, the highlight of the event, will be judged on Sunday, March 13.
Day 1 includes Agility, Heelwork to Music, the Flyball Quarter Finals, Junior West Midlands Police Display Team and the Working and Pastoral Group Judging.
Day 2 includes Agility, Heelwork to music, Flyball and the Terrier and Hound Group Judging.
Day 3 includes the Southern Golden Retriever Display Team, the Flyball semi-finals, the International Agility Competition and the Utility and Toy Group Judging.
Day 4 includes the Agility Championship, Flyball and finally, Best In Show
See the full schedule here.
The Kennel Club will also be hosting podcasts featuring interviews with competitors, competition winners and more. Viewers can also follow the event on Crufts various social channels including TikTok and Twitter.