The Galapagos: A Cruise Through an Otherworldly Realm With Wildlife Found Nowhere Else in the World
Only 30,000 people live on the Galapagos Islands. But each year, the chain of islands in Ecuador gets more than 200,000 visitors.
The Ecuadorean government is trying to limit the number of people who visit these 13 islands that inspired Charles Darwin's theory of evolution. Tourists can station themselves on one of the few inhabited islands with the main airports, Seymour Airport on Baltra Island and San Cristobal Airport.
From there, they can take day cruises to various islands. I chose to go on one of the few regulated cruises. The government pays attention and decides where cruises can stop in order to protect the flora, fauna, wildlife, and sea life. Aboard Quasar Expeditions, we had islands all to ourselves for most of the time we were cruising because of this effort to control the number of people who visit the Galapagos.
"We need to maintain the Galapagos in a sustainable way," said Bolivar Sanchez, the naturalist on our cruise, who guided us on all our excursions. "We need to reduce the human impact on the islands."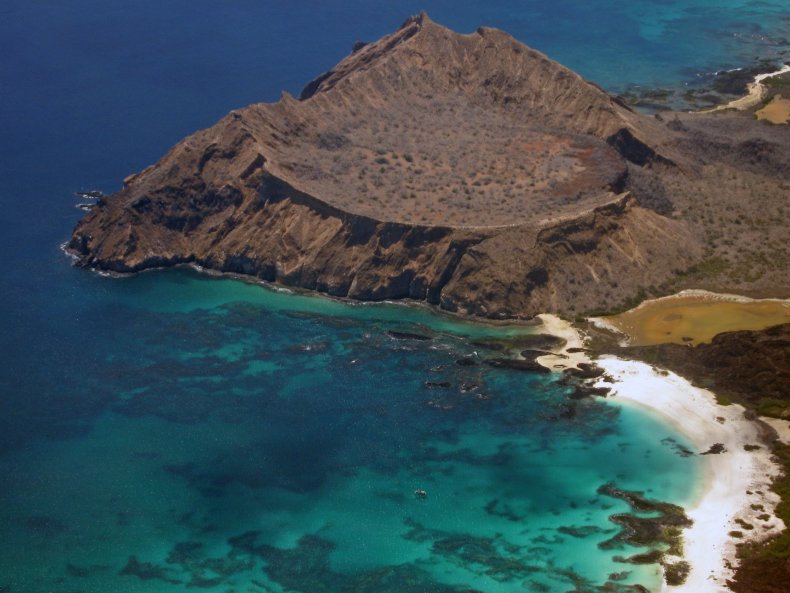 This is a volcanic archipelago in the Pacific Ocean, about 600 miles off the mainland of Ecuador. One of our first stops was the South Plaza Island, where we saw many of the endemic Galapagos land iguanas, a prickly pear cactus forest and many boobies, a bird species.
Each day on our cruise, aboard the Quasar Expeditions M/V Evolution, which only houses a maximum of 32 guests, we had a full day of activities: snorkeling, hiking, and more exploring. Chefs on board prepared breakfast, lunch and dinner each day, many of them filled with Ecuadorean delicacies such as llapingachos, or potato patties filled with cheese, and humitas, cheese-filled corn tamales.
To get to the islands, we took a panga, a type of dingy -like boat. Sometimes, we had wet landings, which required jumping out of the boats in knee-high water. There was always someone to assist though. Each night, we were notified about exactly what we were doing the next day.
Each island is completely different. At Mosquera Beach, we found a white coral beach with sea lions napping all along the way. We took a ride to Sombrero Chino Island (translation: Chinese Hat).) We woke up before breakfast as we passed by a flamingo lagoon.
We went on a search for lava herons and blue-footed boobies. The thing about the Galapagos that stands out is how close to nature you get.
"It's a once in a lifetime experience. I don't know anywhere else where you can get so up close and personal with wildlife," said Paul Loy, who was visiting from Singapore on his honeymoon.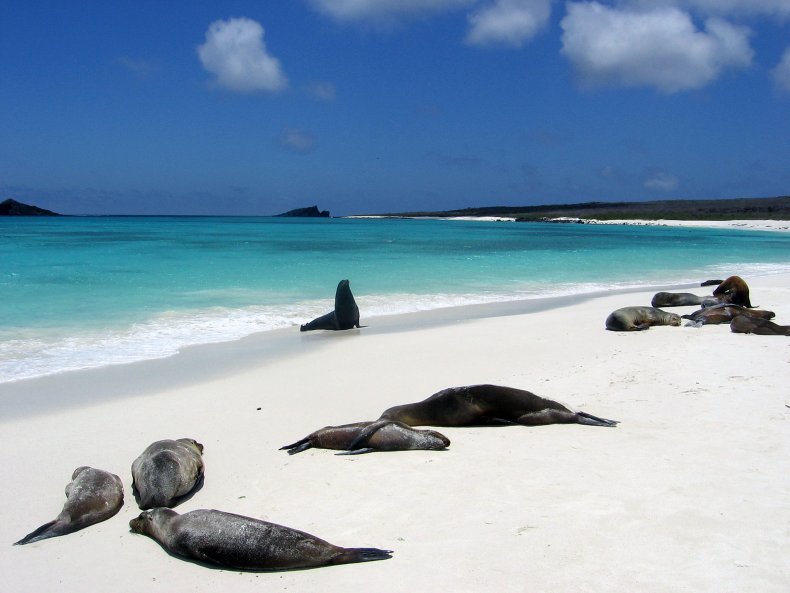 The sea lions were ubiquitous. There were times during snorkeling when you would swim along with them. On one day, a seal lion parked himself on our boat to hang out.
We were always on the lookout for wildlife. The famous Galapagos short-eared owl was on our radar. Our naturalist Sanchez was on a hunt for it, making bird calls until we found one. We spotted three on our search on one island, including one up close that required a bit of a climb down to get to.
"This is like Jurassic Park with you in it," said Lourdes Pesantes, one of the naturalists on board. "The animals will not run away from you."
They don't. Each day, there was an opportunity to explore the water.
"Relax. Go slow This is not a competition," Sanchez said.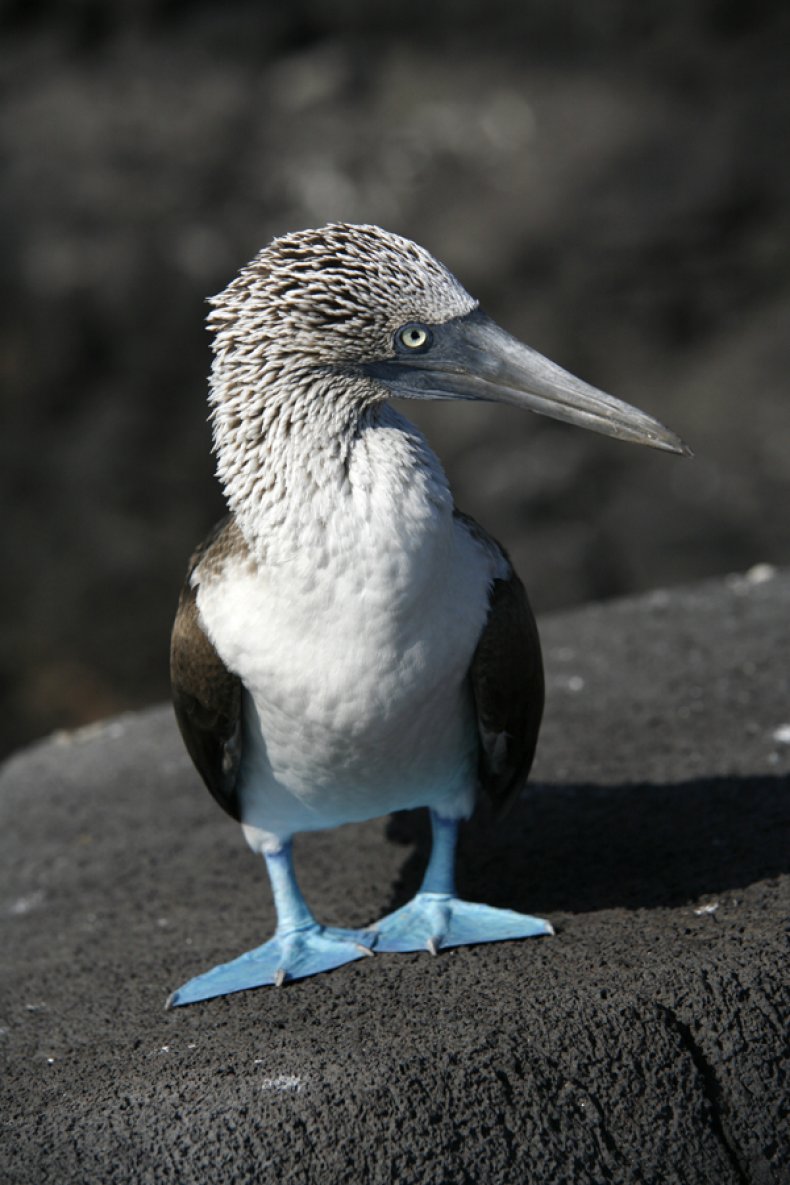 On the first dive, there were sea urchins, white-tip sharks, angel fish, and many sardines. Sanchez pointed out all of them. Some snorkelers even saw the famous Galapagos turtle.
Hiking was as much of a priority over snorkeling. Some of the hikes were easier done with walking sticks or canes. On one hike we climbed over lava rocks to see iguanas.
When a mockingbird landed on a passengers' camera, it was the talk of the ship.
At Darwin's Bay Beach, we saw a large red-footed booby colony, swallow-tailed gulls, frigate birds, Darwin finches, and more sea lions.
On James Bay or Santiago Island, supposedly Darwin's favorite island, we saw even more sea lions, pelicans and herons.
Prince Philip's steps required a steep climb. About 1.5 miles after climbing the steps, we were on the hunt for the Galapagos short-eared owl.
Sanchez spotted four, one of which required us climbing down to get to.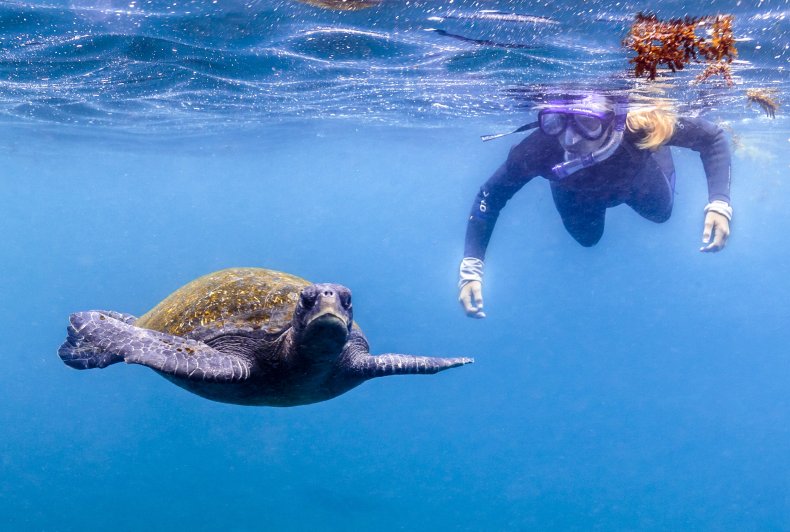 The Galapagos penguins are the other endemic species to be found in the Galapagos. We spotted those on some islands.
North Seymour Island was the only place where we could find male frigate birds showing their red pouches from their chins to attract females.
Santa Fe Island, also called Barrington Island, was one of the oldest islands we visited. We hiked over volcanic rocks about four million years old.
The one time we ran into any other people was at Floreana Island, named for the first president of Ecuador.
Post Office Bay is located there. It is where 18th century whalers kept a wooden barrel for their mail. Visitors can still deposit and collect mail to take to their homelands.
My parents received a postcard a few weeks after I wrote them one from there.
The Galapagos Island will soon be an endangered species.
"It's one of those places you have to go to," said passenger Stephen Down.