Cruise Ship Passenger Admits to Killing Girlfriend After Pushing Her Off Balcony
A Kansas man has pleaded guilty to murdering his girlfriend on a cruise ship by pushing her over a balcony railing.
Eric Duane Newman, 55, of Topeka, Kansas, admitted to one count of murder in the second degree after killing his longterm partner Tamara Tucker with malice aforethought while the pair were traveling from Florida to the Bahamas on the Carnival Elation cruise ship just after midnight on January 19.
Authorities said the pair boarded the ship in Jacksonville, Florida, on January 18 and were staying together in a cabin room on the 13th floor.
Later that night, the pair had an argument inside their room. At around 12:15 a.m. on January 19, Newman physically attacked Tucker, putting both of his hands around her neck and strangling her.
Newman then pushed Tucker over the cabin room balcony railing, causing her to fall onto the 11th deck below. She died from blunt force trauma as a result of the fall.
At the time of the attack, the cruise ship was approximately 30 nautical miles from New Smyrna Beach, Florida.
Newman has now pleaded guilty to murder in front of Chief U.S. District Judge Julie A. Robinson of the District of Kansas.
His guilty plea was announced by Assistant Attorney General Brian A. Benczkowski of the Justice Department's Criminal Division, U.S. Attorney Stephen R. McAllister of the District of Kansas and Special Agent in Charge Rachel L. Rojas of the FBI's Jacksonville Field Office.
Newman is due to be sentenced on March 18, 2020.
The owners of the Carnival Elation cruise ship have been contacted for comment.
According to an obituary, Tucker was killed two days after her 50th birthday. She previously worked as a program director at Child Abuse Prevention Association, as well as a professor for Park University in Kansas.
The obituary also described Newman has her "partner and long-time love."
"She was deeply loved by her nieces and nephews who called her Aunt TT," it adds. "She also had an overwhelming affection, appreciation and profound love of and for her many aunts and uncles, cousins, great nephew and great nieces.
"Tamara has left an everlasting imprint of her love on all of our hearts.
"Things she loved in no particular order: music of all genres particularly Reggae, Motown, and Jazz, traveling, taking long walks on the beach, spending hours searching for sea glass and collecting shells, working in her flower garden, photography (she was always the face behind the camera), genealogy (she was the family historian), shawls & wraps (every kind and color)."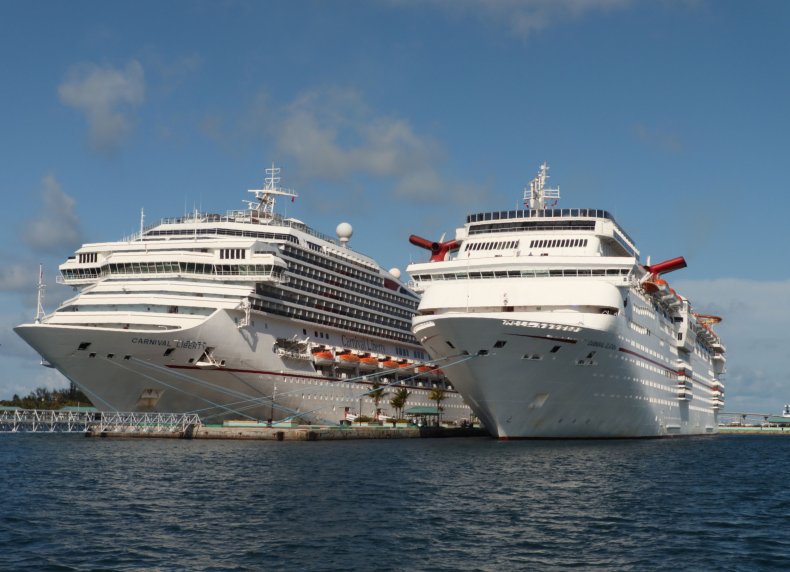 Cruise Ship Passenger Admits to Killing Girlfriend After Pushing Her Off Balcony | U.S.