Cruise Ship Rescues Sailors Lost at Sea for Three Weeks After Weather Forced It to Change Course: 'A Christmas Miracle'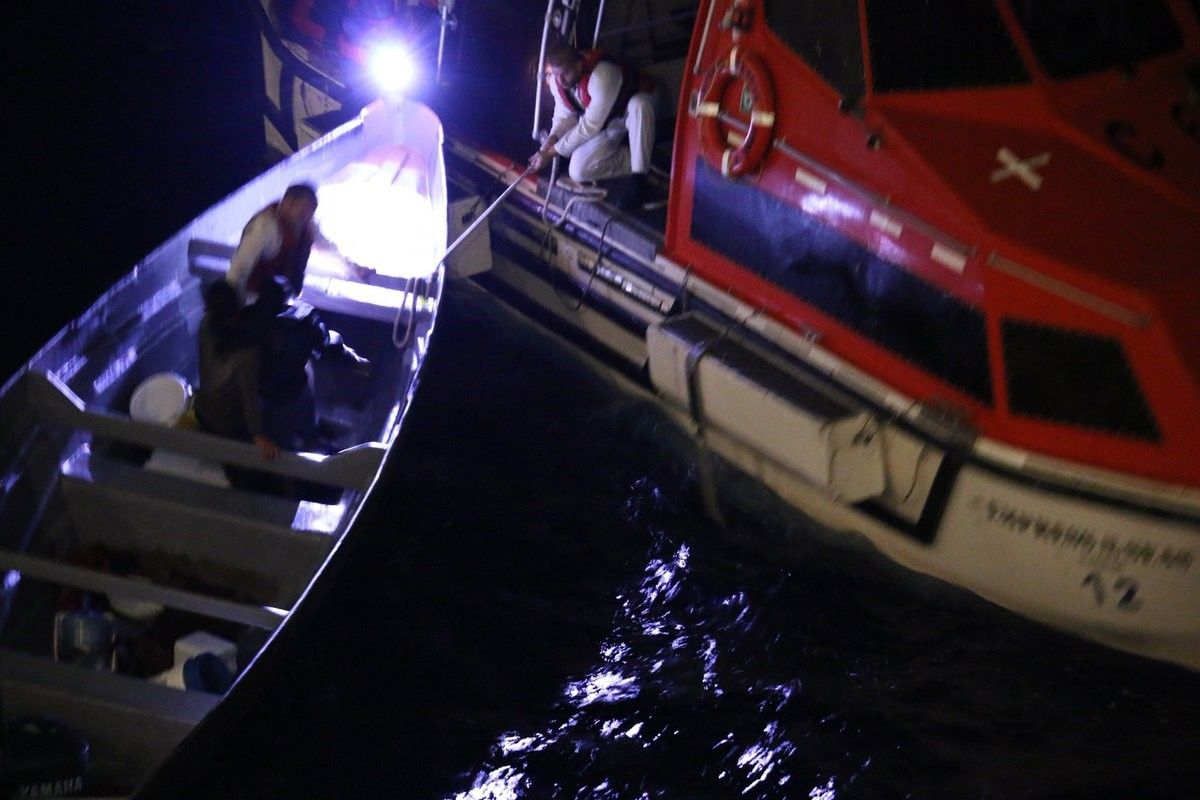 In what was described as a "Christmas miracle," two fishermen were rescued by a cruise liner after they'd been adrift in the Caribbean Sea for 20 days.
Their boat had run out of fuel when it was blown off course during strong winds.
The Royal Caribbean's Empress of the Seas cruise ship found the men in a small fishing vessel between Grand Cayman and Jamaica on December 21, Ted Miller, the cruise line's spokesman, told CNN.
The fishermen had reportedly gone days without water, leaving one of them unable to walk by the time they were rescued.
The men were saved by the cruise ship, which was originally headed toward Cuba, only after it was forced to alter its course because of a storm in the area.
The fishermen had left Puerto Limón, Costa Rica, in early December. While out at sea, they let their nets soak, which usually takes several hours, and went to sleep, Royal Caribbean's chief meteorologist James Van Fleet wrote on Twitter.
While they slept, the winds picked up and blew the small ship away from where their gear had been. The men then ran out of gas as they tried to get back.
Days later, the cruise liner spotted the ship and lowered its tender boat to rescue the passengers.
"One of the fishermen could no longer walk, and our Empress of the Seas crew literally carried him to the tender and carried him on board," Van Fleet wrote on Twitter.
The men were then checked by the cruise's onboard doctors and nurses before they were released in Ocho Rios, Jamaica, to go to a hospital.
The crew who worked to rescue the fishermen gave them around $300 to buy clothes and food for when they left the hospital.
"If you were not aware of this story, where it is truly an absolute miracle, is that we were scheduled to be in Cienfuegos, Cuba, at that time. Due to last week's massive storm, we knew we could not operate our tenders with such a strong wind and opted to go to a port with a pier (hence why we couldn't go to Grand Cayman wither, although it was a much closer port, it's also a tender port," Van Fleet said.
"Pure luck, lining of the starts, God, whatever you choose to believe, the facts are we would NOT have been in that area at the time had we not switched to go to Ocho Rios, Jamaica, and you can't help but think there was a greater plan in all this.
"I don't know about you, but I've already seen a Christmas miracle. Twenty days at sea should tell you everything about the odds of them being alive.
"Had we not changed itinerary to get to better weather, we would never have been in that spot at that time. Sometimes a little luck is all you need for a miracle," said Van Fleet.