'Heartless' Cruise Ship Crew Should Have Called Coast Guard for Stroke Victim Left Disabled: Lawsuit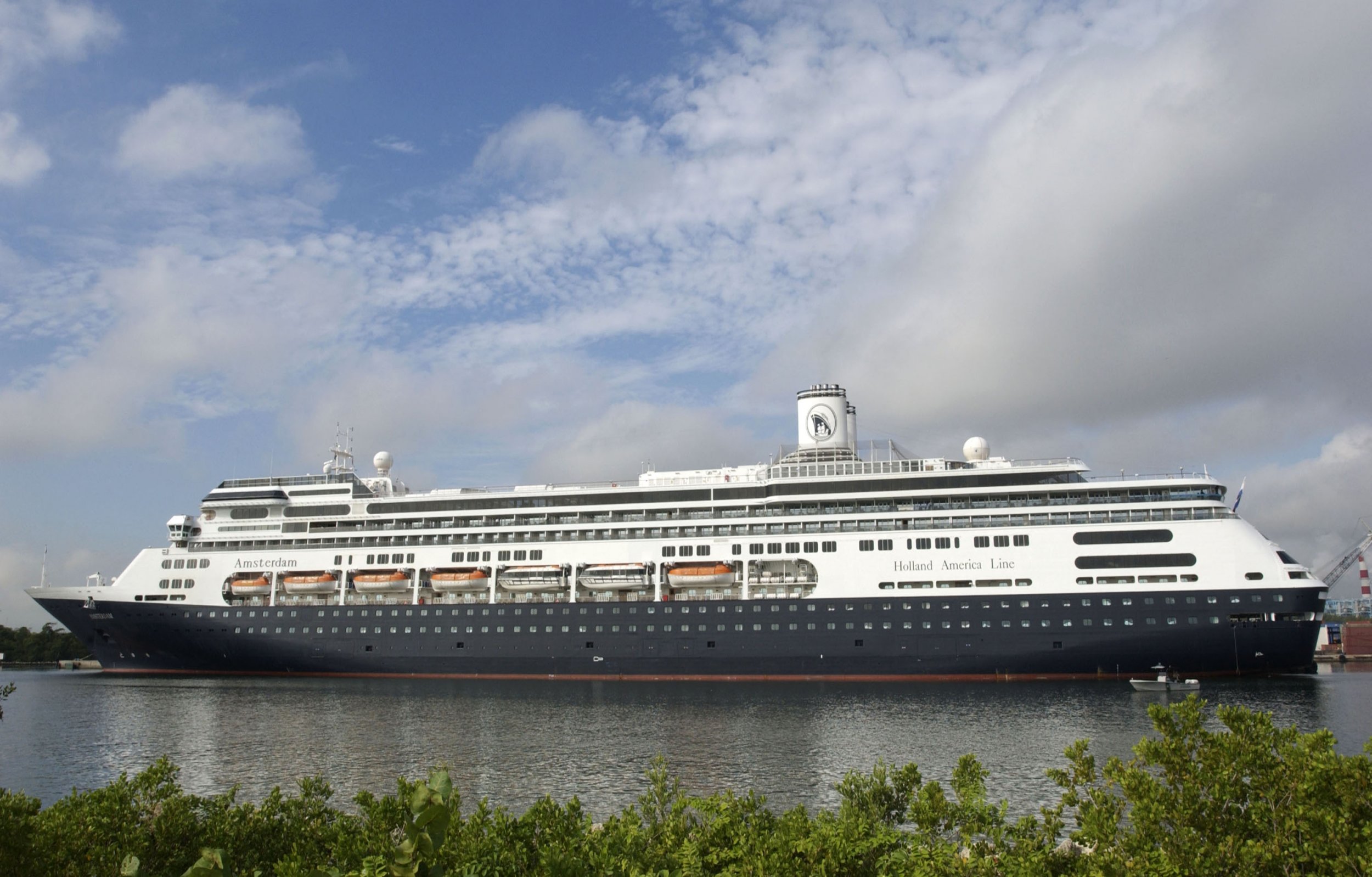 After suffering a stroke while on a Caribbean cruise, a woman did not receive adequate medical care for 17 hours, leaving her "severely disabled" a lawsuit claims.
Lila "Lisette" Gale, 55, and her husband John Gale were just hours into their vacation aboard Holland America Line's Zuiderdam cruise ship when she suffered a stroke during dinner, Sun Sentinel reported.
"This was a brain hemorrhage," John Gale told TV station WMAQ. "This was serious."
John told WBBM-TV that ship personnel rushed to help his wife and placed her on a ventilator. Lisette was diagnosed with a severe stroke by the ship's senior doctor, Socrates Lopez, and told she would need a CAT scan. The doctor also told the couple that Lisette's condition was deteriorating.
Despite the serious diagnosis, the medical crew did not call the Coast Guard to request a medevac helicopter or turn back to the Fort Lauderdale port it had left in Florida hours earlier. The ship continued to travel towards the Bahamas.
Three hours after suffering the stroke, Lisette was placed on a small boat in the middle of the night and sent to a hospital in Freeport, Bahamas, the lawsuit against Holland America claimed.
Attorney Tom Scolaro told WBBM-TV that the hospital in the Bahamas could not do anything to help her either. "Hospital didn't have a working CT scan, didn't have a neurosurgeon on staff, no one around that could help her. They of course recognized she needed to go right back to Fort Lauderdale. Airport was closed."
John told WMAQ that his wife had to wait 17 hours before receiving adequate medical attention. "They were allowing a cruise ship with 1,700 old people on it without good medical equipment," he said.
John accused Holland America of treating his wife "like baggage. They were getting rid of her. They even gave me a bill when I got off the boat."
In their lawsuit against the cruise line, the Gales claim Holland America is guilty of negligence for not calling in emergency medical evacuation. Lisette is now disabled physically and cognitively, the suit claims. "She has almost zero quality of life," Scolaro told Sun Sentinel.
The lawsuit claims that her impairments could have been avoided if she had received proper medical care. "They were careless, inefficient and heartless," John said of the cruise line.
A Holland America spokesperson told WBBM-TV the company declined to comment "out of respect for the family involved."