Cruise Ship Crewman Dies in On-board Blast Caused by Negligence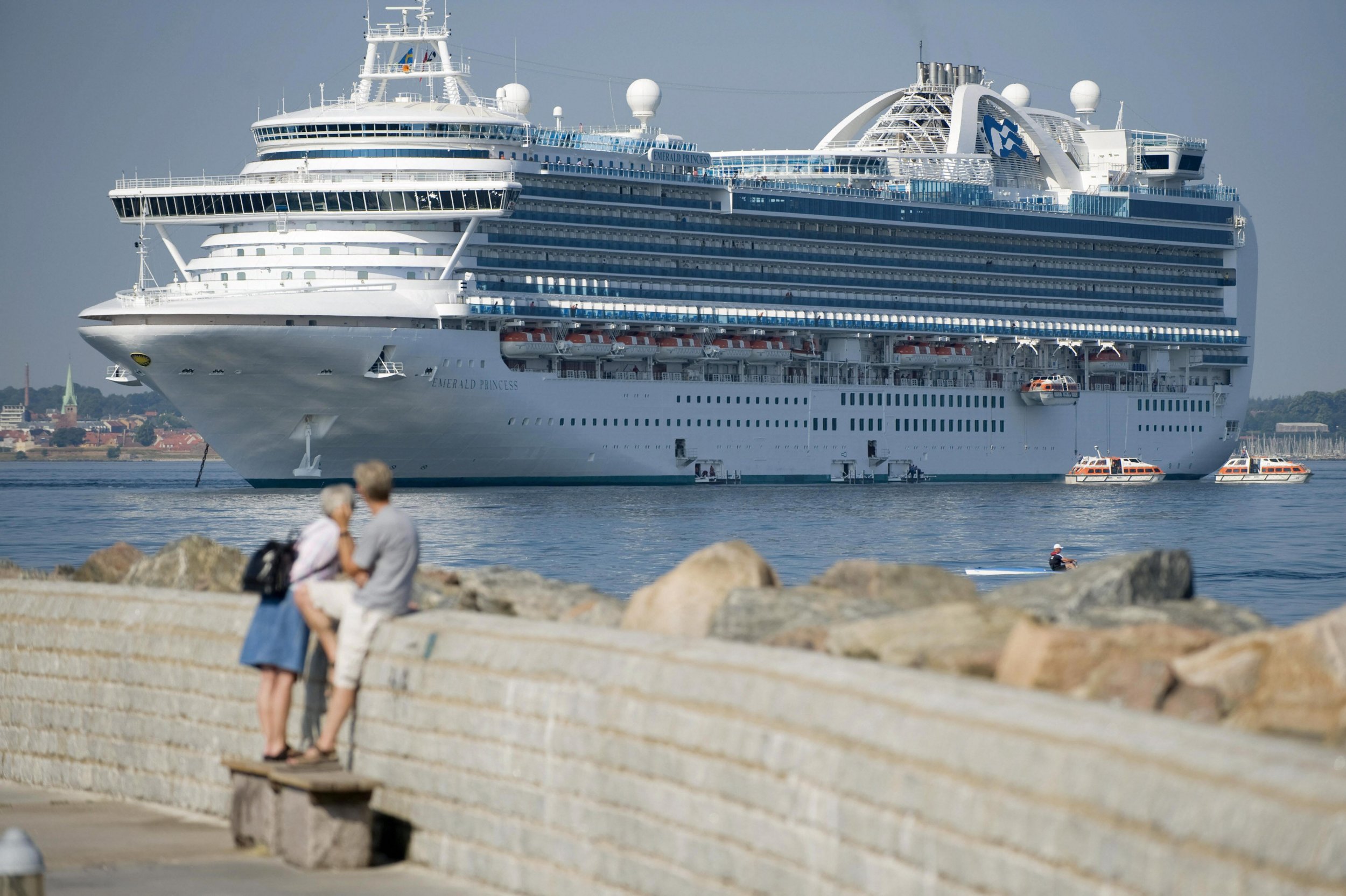 A cruise company's negligence led to a fatal gas-cylinder explosion that killed a crew member last year, the Otago Daily Times reported.
On February 9, 2017, the Emerald Princess, carrying 3,115 passengers, was docked at Port Otago—a suburb of the city of Dunedin in New Zealand—on its way to Australia.
While it was docked, crew members on the ship—which is operated by the Bermudan registered company Princess Cruise Lines Limited—were instructed to check the pressure of nitrogen cylinders that are used to launch lifeboats in the event of an emergency.
Two men—Allan Alarde Navales and Bernabe Santos—were tasked with carrying out the maintenance work on one of the lifeboats.
After filling the canisters to the required level, Navales told Santos to start the hydraulic lifeboat system. But soon after, one of the cylinders exploded, killing Navales—a 32-year-old Filipino father.
The explosion also blasted another cylinder onto the wharf where people were walking, however, no one else was harmed.
A judge told the Dunedin District Court that staff had not been trained to properly fill the cylinders and the company had not conducted a risk assessment of the dangers associated with the task.
Princess Cruise Lines has pleaded guilty to a charge brought under the Maritime Transport Act of causing a product to be maintained or serviced in a manner which caused unnecessary danger or risk to people.
Investigations of the failed cylinder showed that the area which exploded displayed significant signs of wear, despite being inspected by the manufacturer just three weeks before the incident.
The company came before the court today for sentencing, but the judge reserved the decision, meaning they will have to wait to learn their fate.
Princess Cruise Lines could be fined up to NZD $100,000 (US$67,893), however, the judge may order the company to pay additional reparations.
Prosecutor Dale Lahood argued that the company should pay more than NZD $800,000 in reparations, equivalent to the amount that Navales' family—who live in poverty in the Philippines and were reliant on the money he sent back—will lose out on, 1 News Now reported.
Lahood told the court that Navales' sister had now been left to care for two children, her sick mother and a sibling with an intellectual disability alone.
A defense lawyer for Princess Cruise Lines, Matthew Ferrier, acknowledged the company's failings and the suffering Navales' death has caused the family. However, he disputed the amount the prosecution was asking for in reparations, saying that the calculations were speculative.
And while Ferrier accepted that the cylinders were aged—it had been more than a decade since they were last inspected—he argued that they were "fit for purpose."