Cruise Ship Rescues Cuban Migrants Found Adrift Trying to Reach the U.S.
A Royal Caribbean cruise ship rescued a raft of seven migrants floating some 20 miles off the coast of Cuba on Sunday as they attempted to reach Florida.
According to Telemundo 51, the group's raft was broken and they were adrift when the cruise ship spotted them and decided to help.
After sending out a boat to bring them in, the migrants were taken aboard and given first aid.
"I was in the jacuzzi and when I woke up there were Cubans asking for help," a woman who witnessed the rescue and recorded a video of it told Telemundo 51.
A Royal Caribbean spokeswoman saidthe ship involved was Majesty of the Seas but directed Newsweek to the U.S. Coast Guard for further information.
The U.S. Coast Guard did not respond immediately to a request for comment.
Cuba is controlled by an authoritarian communist regime. Its economy, which is subject to blockade by the U.S., has suffered shortages of essential products.
The Cuban government has undertaken small reforms to begin liberalizing its planned economy, but progress is slow and poverty is still widespread.
Many Cubans have sought refuge across the water in the U.S. where there is a large diaspora population.
Earlier in September, the category 5 Hurricane Dorian left passengers stuck and hungry aboard two Norweigian Cruise Lines ships after Florida's ports were closed by officials.
Both the Norwegian Breakaway and the Norwegian Sun were scheduled to end their journeys in Florida.
But they were prevented from doing so by the Coast Guard's decision to close the docks at Port Canaveral and Port Miami.
The two ships arrived in New Orleans, according to local TV station 4WWL.
The cruise operator was attempting to make alternative travel arrangements for the thousands of stranded passengers.
"[The ship] just meandered out until they finally found a place, thank God y'all could take us," holidaymaker Debbie Harrell told 4WWL.
"The food was running out, the service was worse. It was like Hotel California—once you check in, you can't check out."
Back in August, a man fell overboard from Royal Caribbean's Symphony of the Seas cruise ship in the early hours of the morning as it sailed between St. Kitts and St Thomas in the U.S. Virgin Islands.
A rescue boat from the cruise ship recovered the unnamed man's body from the water.
Cruise Law News reported that Royal Caribbean has not installed automatic man overboard systems, which use motion detectors to send an instant message to the bridge.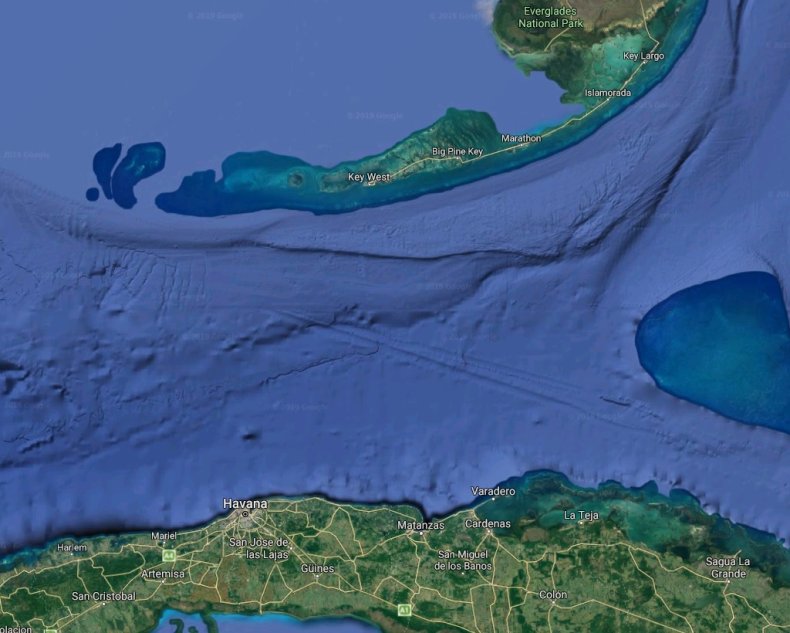 This article was updated with information from Royal Caribbean.