A woman who legally represented herself after declining a $500,000 settlement from a cruise company after the death of her daughter aboard a ship has been sanctioned by a judge.
Marla Martins, who lost her 17-year-old daughter, Briana, on a cruise in 2013, may now have to cover the defense's legal fees and certain court expenses.
Briana Martins died on Royal Caribbean's Explorer of the Seas after eating food on the ship, her mother alleged in a legal complaint. Marla Martins claimed her daughter developed Salmonellosis, but said medical staff failed to properly diagnose her illness.
Her daughter attended the infirmary twice, at 10.50 p.m. on August 27 and at about 2.30 a.m. on August 28, Martins said. But she died later on the morning of the 28th after her condition worsened. In her complaint, Martins argued her daughter could have been medically disembarked at Haiti.
Martins and her family initially filed a wrongful death suit back in 2015. Royal Caribbean agreed to settle the case, while denying any wrongdoing, as Daily Business Review noted. But Martins did not want to sign a closing statement and release, and her lawyers withdrew.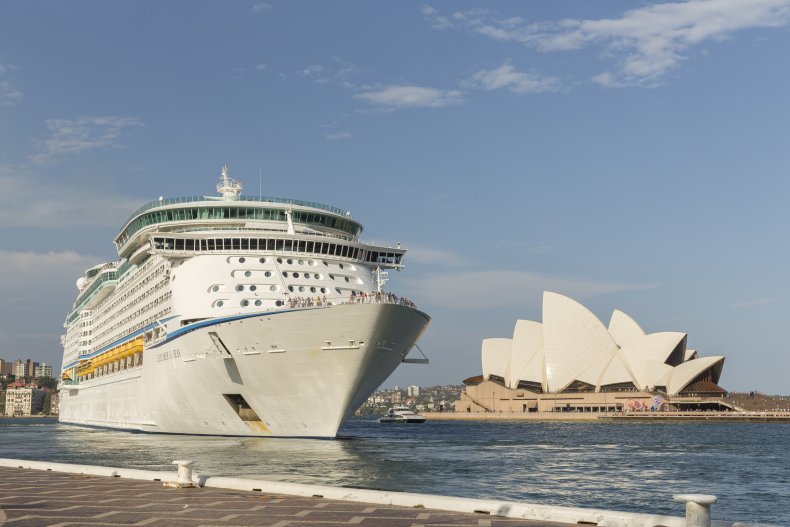 She hired another lawyer for a subsequent hearing, before representing herself after a related motion from Royal Caribbean was denied, the publication stated. Although the case was set to go to trial in November 2017, Martins backed out moments before the proceedings started.
In his sanction order, U.S. Magistrate Jonathan Goodman noted Martins had also violated several court orders during the lengthy legal ordeal, refused a volunteer attorney and made inflammatory statements about Royal Caribbean, including calling the company a "killer."
"Martins' conduct has consistently evinced a lack of respect for the court and a heedlessness of the consequences of her actions," Goodman wrote.
"It is no surprise that the consequences are, to be diplomatic, not good for plaintiff Marla Martins," he added.
Attorney Lalit K Jain, who helped Martins prepare legal documents while she was representing herself, told Review the grieving mother would try to get Goodman's judgement nullified.
But for now, Martins faces what could be a significant legal bill. She may end up paying non-taxable court costs and money towards the defense's legal fees.
Expressing sympathy for Martins, Goodman called this a "troubling and bitter result." But representing oneself, he added, "is a sometimes-risky, danger-lurking scenario, riddled with hazardous hurdles and substantial legal perils."
Pro se defendants, as they are called, "do not have authority to abuse the court system and unduly prejudice the opposing party," he wrote.