Cruise Ship Disappearance: Search on for Man With Special Needs, 22, on Mexico Cruise
A man has been reported missing from a cruise ship sailing from Alabama to Mexico amid fears the passenger may have been lost overboard.
The 22-year-old traveller, who has special needs, has been missing from the Carnival Cruise Line's Fantasy ship since Sunday evening, according to the Miami Herald. He is believed to have fallen overboard.
Read More: Cruise ship off Florida: Man overboard search suspended in "difficult decision"
The 2,675-passenger Fantasy left Mobile Saturday, bound for Progreso, Mexico, on what was scheduled to be a five-day cruise. The Associated Press noted the ship left Progreso Monday afternoon at its scheduled time bound for the Mexican island of Cozumel.
Newsweek subscription offers >
The lost man was part of a group of nine people which was being accompanied by three chaperones. He was reported missing while the ship was on its way to Progreso. Once the Fantasy docked in the southern Mexican port, authorities conducted a search of the ship but could not find him.
Vance Gulliksen, a spokesperson for Carnival Cruise Line, told Newsweek the missing passenger was last seen in his stateroom. "He ran without warning out of the stateroom, and after his chaperone was unsuccessful in locating him, the chaperone notified the ship's crew," Gulliksen explained.
Upon being notified, the Gulliksen said the crew "followed all protocols, including onboard announcements and a room-to-room search."
"The security team reviewed closed-circuit television footage of the ship's perimeter multiple times," he continued. "While in port in Progreso on Monday, the Mexican Navy provided a search-and-rescue canine to assist in the search, but there was not any conclusive result as to his whereabouts."
Newsweek subscription offers >
The Associated Press noted Carnival Cruise Line has not announced any intention to shorten or halt the cruise. "While the onboard search continues, we have activated our CareTeam to provide support to the guest's family and traveling companions," Gulliksen told Newsweek by email. "Our dual focus remains on looking for the guest, and supporting his family, as well as his traveling companions."
The 22-year-old man is the fourth person to go missing from a cruise ship in under a month, the Herald reported. Thomas McElhany, 26, fell overboard from the Carnival Victory on Friday and could not be found. Earlier this month, a 69-year-old Dutch woman was lost from the MSC Preziosa and could not be located by the Coast Guard.
And in November, a 27-year-old crew member sailing on Royal Caribbean's Adventure of the Seas vessel disappeared from the ship and could not be found. In all three cases, the missing people were lost hours before the alarm was raised, and searches only began when the ships reached port.
The Herald explained that while a 2010 federal law says cruise must carry technology to detect when passengers go overboard immediately, many companies say available systems are unreliable and register too many false alarms. Carnival would not confirm to the newspaper whether the Fantasy has such detection technology on board.
On Monday, a court found the Royal Caribbean Cruise Line not responsible in a 2016 accident in which 22-year-old Nathan Skokan went overboard and was lost at sea, even though the company skipped a step in its search and rescue protocol.
This article has been updated to include a fresh statement from Carnival Cruise Line.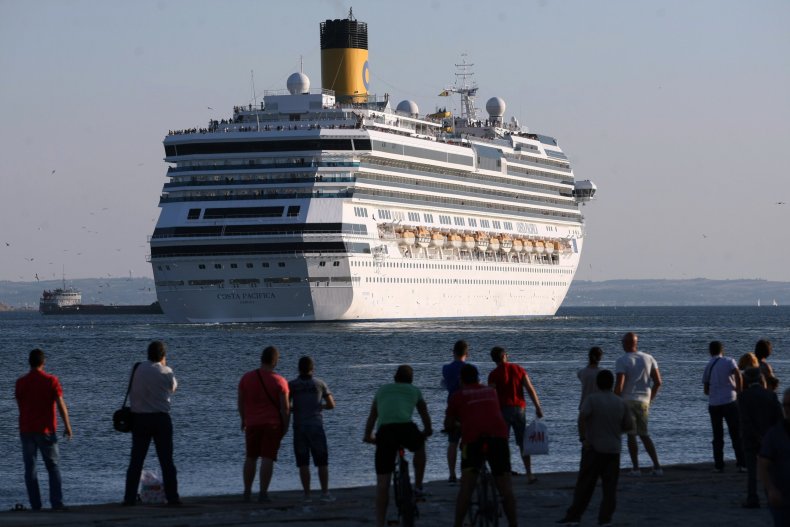 Cruise Ship Disappearance: Search on for Man With Special Needs, 22, on Mexico Cruise | U.S.