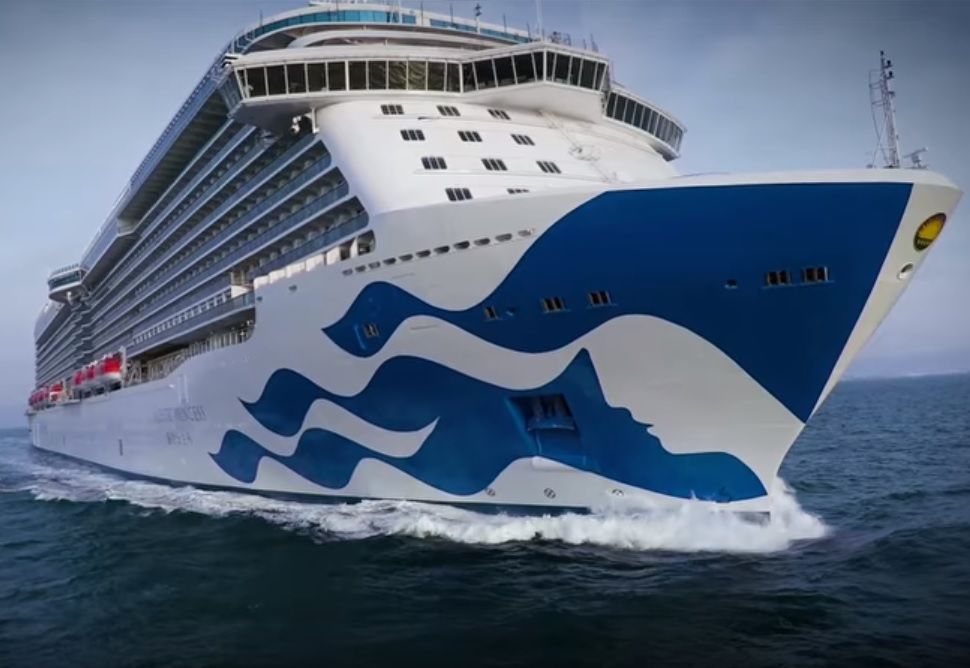 A 22-year-old man who threw himself overboard on the Golden Princess cruise ship during its return journey from New Zealand to Australia has "no likelihood of survival."
A review of surveillance footage by the cruise ship's operator Princess Cruises showed that the unnamed man went overboard "intentionally" in the early hours of Monday morning.
"A number of public address announcements were made onboard during the night and an extensive search of the ship was carried out covering guest cabins, public areas and technical spaces. In spite of the comprehensive search the guest could not be located on Golden Princess," a spokesperson for Princess Cruises told Newsweek in a statement.
"CCTV footage has been reviewed and after viewing it we have sadly concluded that the guest has intentionally gone overboard from the ship.
"Given the time that has elapsed since he was last seen by other guests, with the deepest regret, and in consultation with the Joint Rescue Coordination Centre, we have accepted the expert view that there is unfortunately no likelihood of survival. The guest's family was notified and our Care team is providing support at this difficult time."
Read more: Hospital kicks out cruise ship evacuee who couldn't pay thousands of dollars upfront for surgery
Following the death of the man, who is from Cranbourne in Australia, the cruise ship is expected to dock in Melbourne tomorrow morning. Golden Princess, which can carry 2,600 guests and 1,100 crew, had been on a 13-day cruise.
"Water Police will prepare a report for the coroner following the disappearance of a man from a cruise ship early Monday morning," a spokesperson for Victoria Police told Newsweek, adding that he went missing at around 2 a.m. and his death is not being treated as suspicious.
An Australian Maritime Safety Authority (AMSA) spokesperson told Newsweek they were alerted at around 9 p.m. on Monday of a missing passenger onboard Golden Princess .
"Based on information supplied to AMSA and expert medical advice the timeframe for survivability has passed," the spokesperson said.
Read more: Teen killed after fall from cruise ship balcony
In December, one of the entertainers on Royal Caribbean's Harmony of the Seas cruise ship fell overboard on Christmas Day around 267 miles northwest of Aguadilla, Puerto Rico.
The U.S. coast guard could not find Arron Hough, a 20-year-old British citizen, during its search. Hough was a performer in the cruise ship's production of the musical Grease. He was reported missing after failing to show up for work on the ship.
"We are saddened to report that after a review of the ship's closed-circuit camera footage, he was observed entering an area on deck five at around 4 a.m. and was not seen again," said a Royal Caribbean spokesperson in a statement issued at the time.
"Local authorities were notified and a ship-wide search for the crew member was conducted. Our care team is providing support to the family and friends of our colleague, and our thoughts and prayers are with them during this difficult time."
Harmony of the Seas is an 18-deck cruise ship. It can carry 6,687 guests, has 2,200 crew, is 1,188 feet long and was at one time the world's biggest cruise ship.
This article was updated with a comment by Princess Cruises.