Cruise Ship Crew Member Indicted for Aggravated Sexual Abuse of Passenger in the Caribbean
A cruise ship crew member has been indicted for aggravated sexual abuse of a passenger in the Caribbean.
According to the indictment announced by United States Attorney Gretchen Shappert for the District of the Virgin Islands, Filipino national Louis Isom Mangampat allegedly sexually assaulted a woman while on board a cruise ship.
The vessel was headed for the U.S. Virgin Islands, where Mangampat was arraigned in a federal court in the island of St. Thomas on Thursday.
In Federal law the term "rape" is not used. According to the United States Department of Justice, aggravated sexual abuse refers to offences where someone (1) uses "force against another person" and thereby causes that person "to engage in a sexual act," or (2) causes another person to engage in a sexual act "by means of threats express or implied," or places that person in fear that any person will be "subjected to death, serious bodily injury, or kidnapping."
The maximum penalty for these offences is life imprisonment and/or a fine.
The case involving Mangampat is now being investigated by the FBI and the Virgin Islands Police Department, according to the U.S. Attorney's Office for the District of the Virgin Islands. The prosecutor has been named as Assistant United States Attorney Jennifer Blecher.
It is important to note the an indictment is simply a document outlining a formal charge and it does not provide evidence of guilt.
"Every defendant is presumed innocent until and unless found guilty beyond a reasonable doubt in a court of law," a statement from the U.S. Attorney's Office read.
No further details of the alleged criminal offense or the name of the cruise company and vessel involved have been released.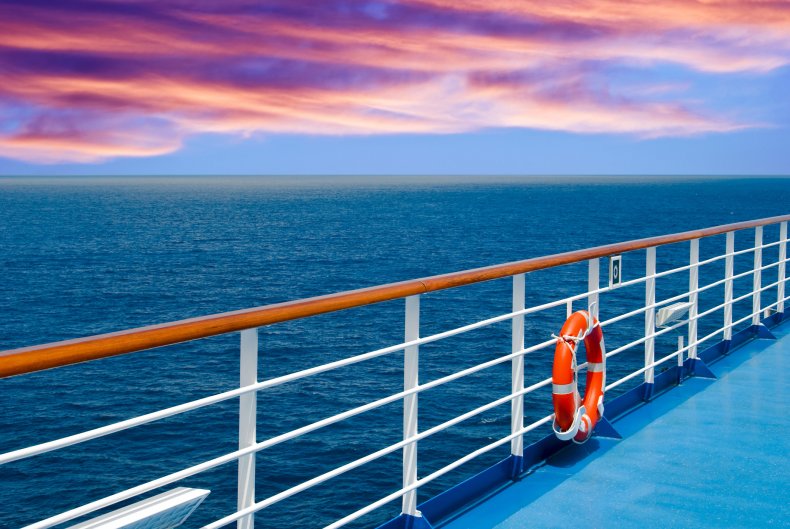 In the U.S. Virgin Islands, local media and officials do not publicize the names of cruise companies in cases such as this so as to avoid alienating tourism partners which play a key role in the local economy, maritime lawyer Jim Walker writes for Cruise Law News.
According to data from the U.S. Department of Transportation, there were 26 sexual assaults on cruise vessels between April and June this year. Twenty of these offences were committed against passengers, while the rest of the victims were crew members.
Eleven of the assaults in this period occurred on ships operated by Carnival Cruise Lines.