Florida Cruise Ship Passengers Tried to Smuggle Drugs Onboard in Luggage—Caught After Plotting Over Email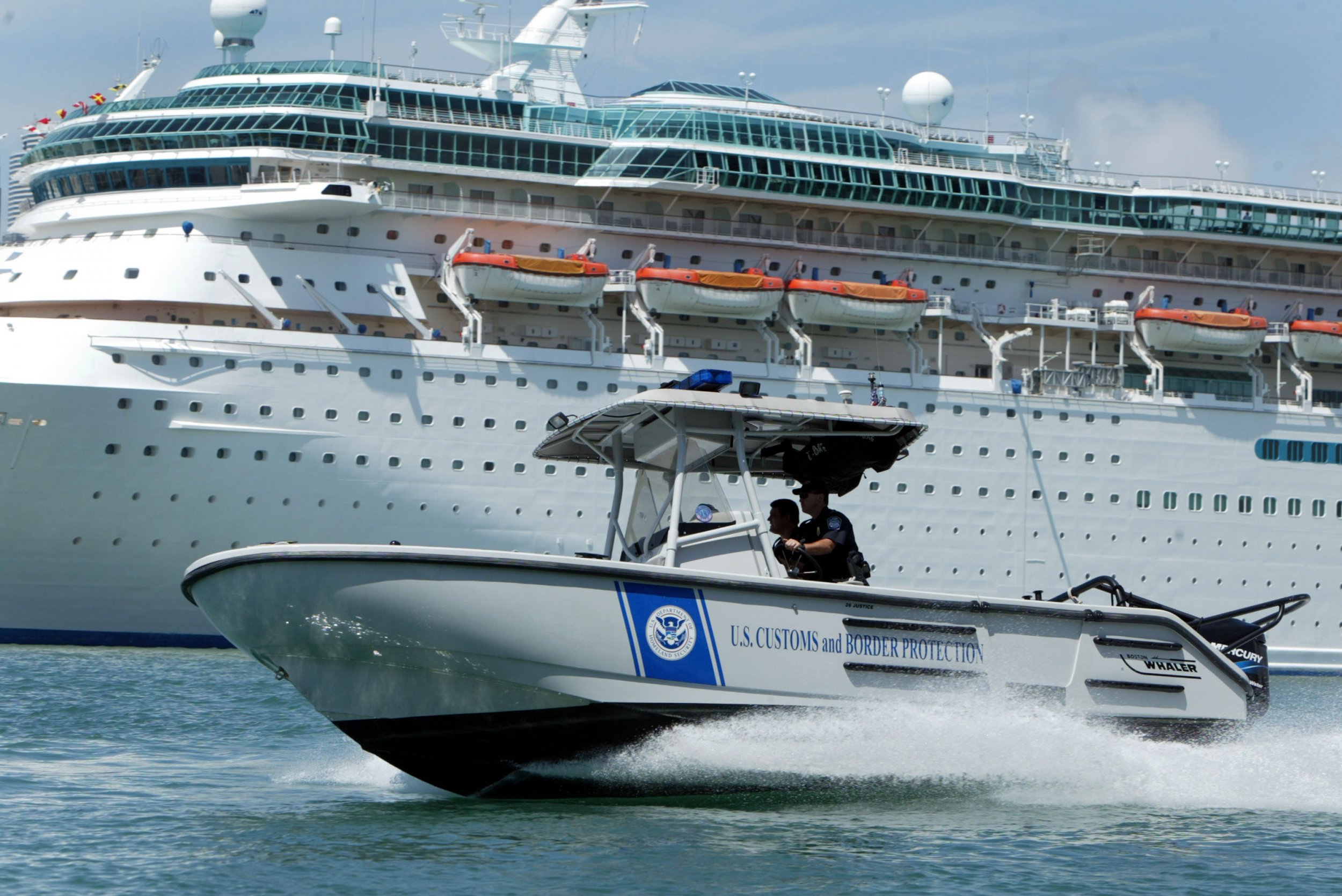 Two tourists from Washington, D.C. were arrested on Sunday after being caught trying to smuggle drugs in their luggage onto a cruise ship docked in Miami, police said.
Peter Melendez, 35, and Robert Koehler, 27, were detained after an officer intercepted emails sent via a computer Melendez was using as a government contractor, WPLG reported.
An arrest report said the emails were discovered by a Homeland Security special agent, who was not named. The pair were caught "discussing their strategy" to smuggle drugs through Port Miami. They were allegedly found with suspected ecstasy, viagra, ketamine and Adderall.
The men planned to sell the drugs to other passengers on the cruise, officials said. Melendez and Koehler were stopped during a check by a drug-sniffing police K-9, WPLG reported.
Cops found they were also carrying GHB, which according to the U.S. Drug Enforcement Agency (DEA) is also known as a date rape drug. The suspects were charged over the weekend with illegal drug trafficking, according to the arrest records. Separately, Melendez faced an extra charge of conspiracy to traffic MDMA, a common party drug that typically comes in pill form.
It was not immediately clear if the men had been appointed legal representation. The cruise liner that the men were attempting to board with the illegal drugs was not named in the reports. Jail bookings seen by Newsweek listed both men under the same D.C. address.
Last month, a Florida K-9 called Jake had to be given anti-overdose medication after ingesting drugs he found on passengers who were boarding a dance music-themed cruise ship event. The dog, who was working for the Brevard County Sheriff's Office, was given Narcan and recovered.
It was determined the K-9 had mistakenly consumed a form of ecstasy and fell ill. The drugs had been linked to 33-year-old Leslie Bennett, of Montana, online booking records showed.
About a week earlier, more than a dozen people were arrested for attempting to smuggle drugs onboard the same cruise experience, known as Holy Ship. The Norwegian Epic vessel was to embark from Port Canaveral but 14 passengers didn't make it past the security screening—which is managed by the U.S. Customs and Border Protection.
It was the second year running that passengers had been detained on Holy Ship-linked drugs charges, cops noted. "It is unfortunate that the actions of a select few reflect poorly on such a beloved festival," the cruise party organizers said in a brief statement released at the time.