Cruise Ship Passenger, 71, Left in 'Absolute Agony' After Attack in Cafe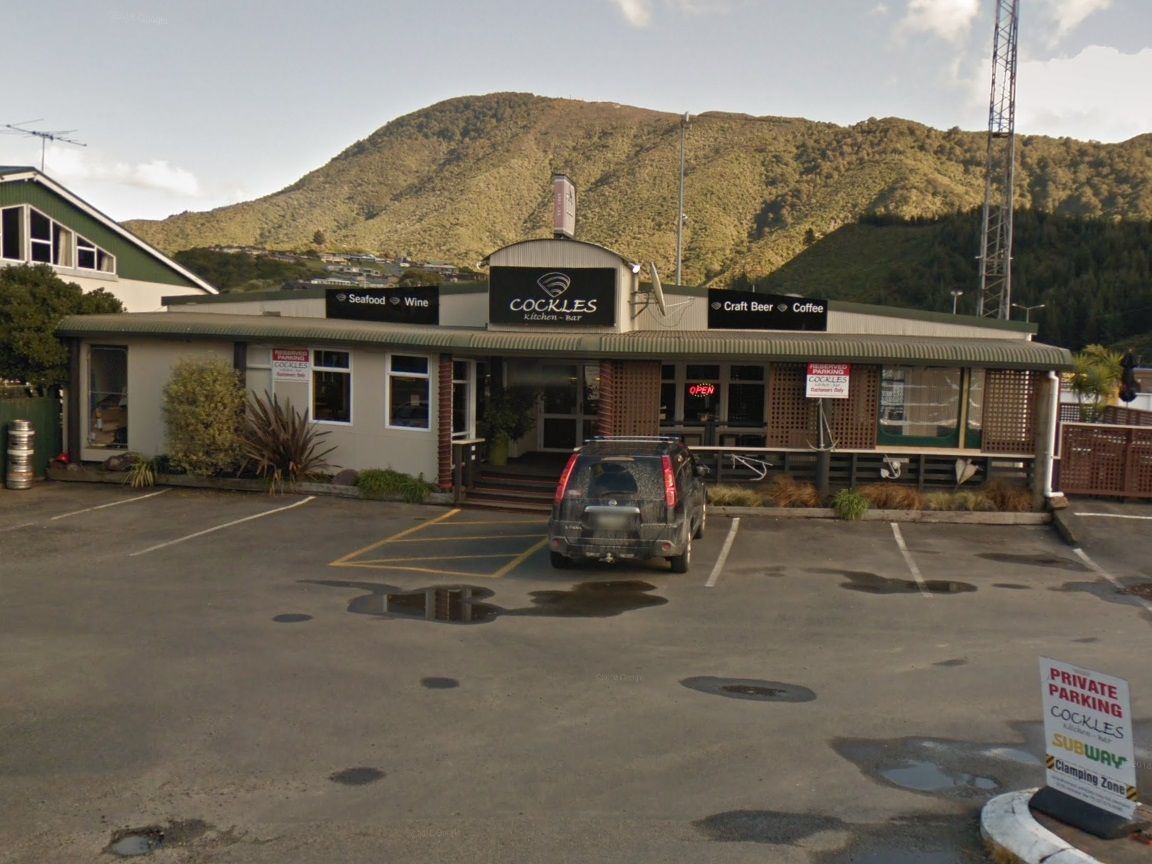 A 71-year-old American tourist on a Royal Caribbean cruise ship in New Zealand was hospitalized after someone assaulted him at a cafe during his vacation.
The unnamed California man was allegedly shoved to the ground at the Cockles Kitchen and Bar in Picton on Tuesday and left in "absolute agony," a woman traveling with him told The Marlborough Express. He is suspected to have suffered a broken hip
"This is their first visit to the country, what a shameful welcome to New Zealand," the unnamed woman told the Express, adding that the group of eight companions have had to leave him behind at Wairau Hospital in Blenheim where he will have surgery.
"I don't know how he is going to get back to the ship," the woman said. "The whole thing is just a mess…it's completely ruined the holiday."
A spokeswoman for New Zealand police told Newsweek officers were called to the address on Auckland street at about 11.20 a.m. after a report of an assault.
"It appears one person was treated by ambulance, however the nature of injuries are not clear on our end. Police are making enquiries into the circumstances of the incident," she said, adding that police do not release the names of living victims.
Royal Caribbean did not respond immediately to a request for comment.
Earlier in March, two women selling racist souvenirs in Picton were ordered to stop after offending tourists from cruise ships coming into the area.
Cathy Dalzell and Rata Steele were selling "golliwog" dolls, which are seen as caricatures of black people based on racist stereotypes, at a local market popular with tourists, New Zealand's Stuff reported.
The Marlborough District Council asked the group running the market to stop the sale of the dolls to avoid further offense.
The women defended the offending dolls in a Facebook post. "We have been told that we can make white dolls but not gollys," the women wrote on their "Gorgeous Gollys" Facebook page.
They said they had been selling the dolls for five years: "This is very sad as we are not selling them to upset people but more of a memory of innocent times when a carefully crafted colourful black faced doll was part of a fun, happy and healthy childhood."
In February, two French cruise ship passengers were attacked in a violent robbery while sightseeing in Antigua. One of the passengers was stabbed.
According to the Antigua Observer, two young men were charged with aggravated robbery after allegedly targeting the two tourists from an MSC cruise ship.
Jacques Colbert, 72, and Christiane Marcelle Drouth, 62, were attacked at around 11 a.m. on February 1 as they explored the sites in Hatton.
Colbert was stabbed in the abdomen and the thieves made off with Drouth's black leather handbag, the Observer reported.
The stabbing victim was taken to hospital but did not have life-threatening injuries and the bag was later recovered.
This article was updated with a comment from New Zealand police.