Coast Guard Searching for Royal Caribbean Cruise Ship Crew Member Who Went Overboard in Atlantic Ocean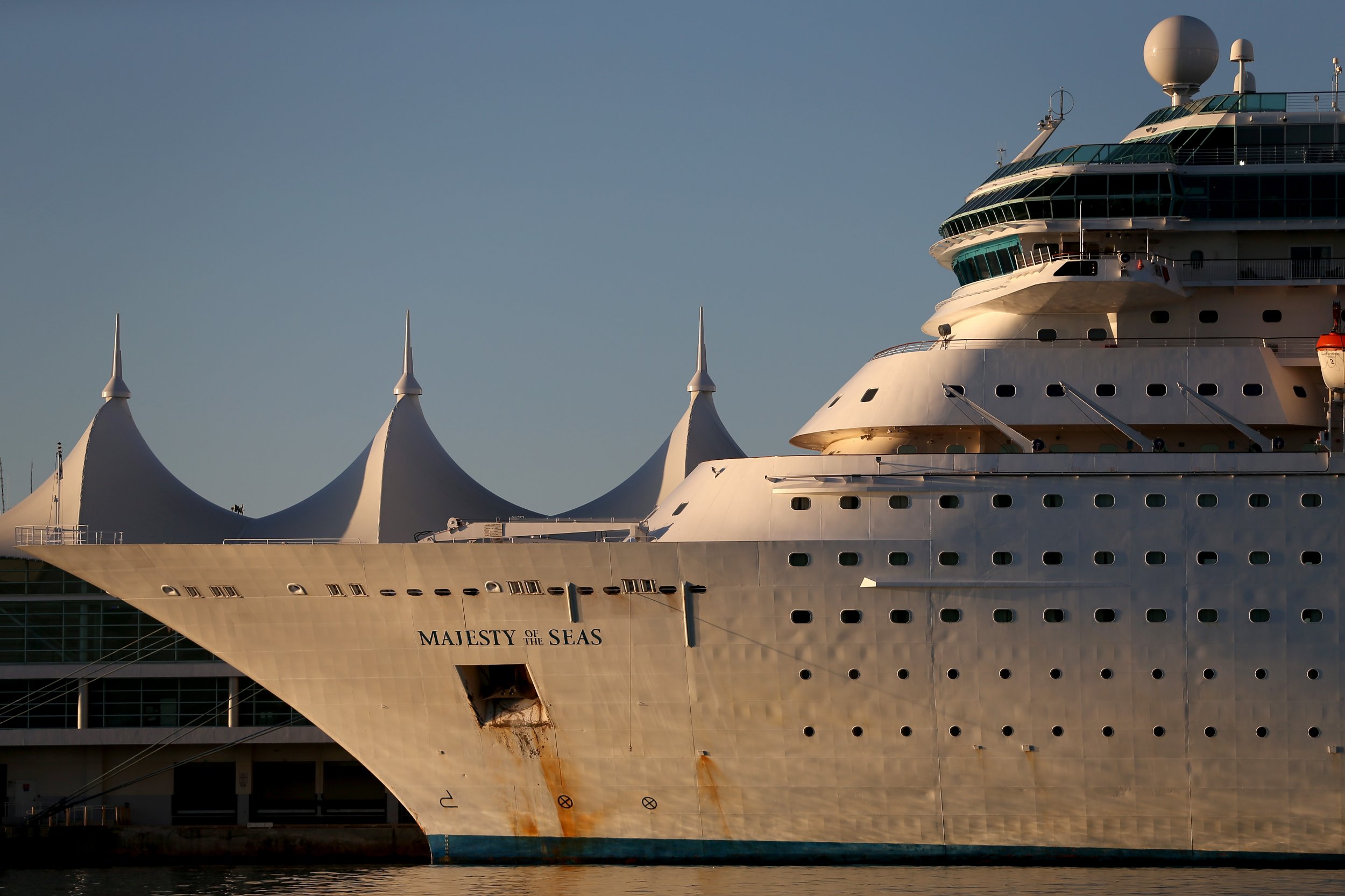 The Coast Guard is searching for a cruise ship crew member of the Royal Caribbean Majesty of the Seas, who went overboard in the Atlantic Ocean.
Employees of the cruise ship notified authorities of the missing person early Thursday morning, explaining that a crew member went overboard. A crew member saw the other employee go overboard around 2:30 a.m. EST, Royal Caribbean cruise line spokesman Owen Torres told the Associated Press. The crew member's name was not released, but the AP reported he is 26 years old.
Once the employee went overboard, the captain stopped the ship to begin rescue efforts but continued on its journey once the Coast Guard took over the search. At the time of the incident, the ship was about 40 miles east of Hillsboro Inlet in Florida.
The ship was headed back to Port Everglades in Ft. Lauderdale, Florida, to finish a six-day cruise to the Bahamas.
The Majesty of the Seas has 12 decks, according to the Royal Caribbean website, and along with 1,193 bedrooms, deck seven has two lounges and conference rooms. The ship also has a spa and fitness center, several dining areas, bars, pools and a movie theater. Its maiden voyage was in 1992 but was enhanced in 2016. The ship sails from Ft. Lauderdale and has destinations that include Havana, Cuba, and the Bahamas.
In December, the Coast Guard was deployed to search for a crewmember aboard a different Royal Caribbean ship. While working on the Harmony of the Seas, a crew member went overboard about 267 miles off the coast of Puerto Rico, according to USA Today.
Identified as 20-year-old Arron Hough from the United Kingdom, he went overboard on Christmas Day. The ship also sails from Port Everglades and a HC-130 Hercules airplane from Clearwater, Florida, and the Coast Guard Cutter Resolute searched for Hough. On December 28, the search for Hough was suspended, two days after attempts to find the 20-year-old began.
The Coast Guard described calling off the search as a "difficult decision," according to BBC News. During the search, 3,700 square miles of the ocean were searched and Coast Guard spokesman Jonathan Lally said there was good visibility for the search.
"Anytime we go out on a search and rescue there is always that hope that we are going to bring someone back and reunite them with friends and family," Lally said. "We've been in contact with members of Mr Hough's family throughout our search efforts and know this is a very difficult and painful time for them."