More Than 150 Florida Cruise Ship Passengers Struck By Mysterious Stomach Illness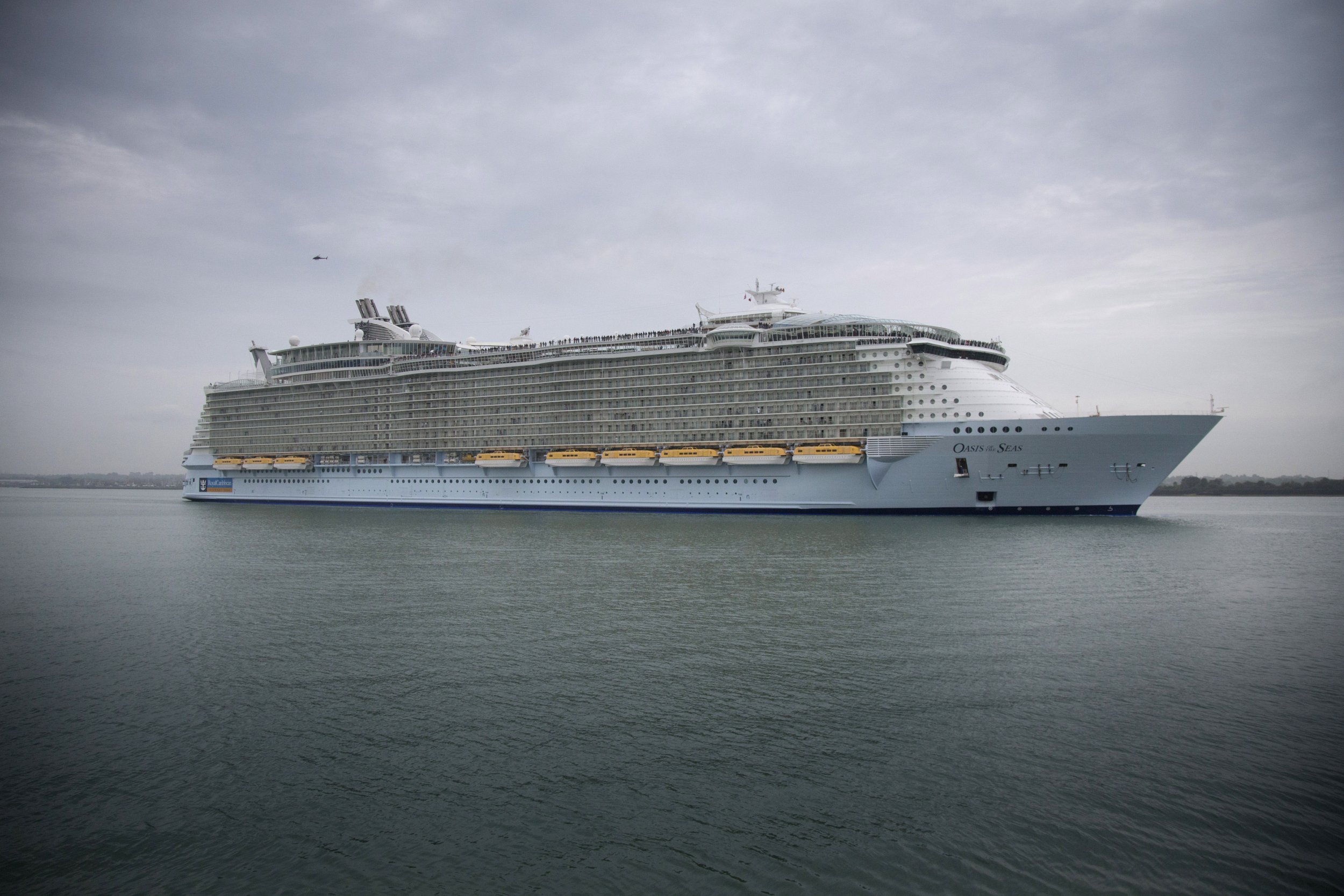 Nearly 170 passengers aboard a large cruise ship sailing through the Caribbean have taken ill with gastrointestinal symptoms Wednesday.
Passengers said they were kept inside Royal Caribbean Cruises' Oasis of the Seas for hours at the Jamaican port of Falmouth Wednesday. The ship left Florida's Port Canaveral Sunday for a week-long cruise.
"As of [Wednesday], 167 cases of gastrointestinal illness have been reported since Sunday, representing 2 percent of the nearly 9,000 guests and crew on board," Owen Torres, a spokesman for Royal Caribbean, wrote in an email to the Florida Today. "Those affected by the short-lived illness are being treated by our ship's medical team with over-the-counter medication.
"Meanwhile, we are bringing additional medical staff on board and we're engaging in intensive sanitary procedures to minimize the risk of any further issues."
Florida Today was unable to confirm that passengers were kept inside the vessel as part of a quarantine. Royal Caribbean did not immediately respond to Newsweek 's request for comment.
The cause of the outbreak remains unknown.
Passengers and sympathizers took to social media to express their dismay. "100+ passengers and a crew member sick. Canceled shore excursion. Waiting to see if Jamaican authorities let us off the ship," wrote Twitter user Alan Thomas.
"Now announcing about 170 people sick with Norovirus," Thomas continued in a subsequent tweet. "Jamaican government says no way anyone disembarks. Refunding one day of cruise credit, departing early for Cozumel."
"Thoughts go out to #OasisoftheSeas who have 170+ sick and couldn't disembark anyone. From Your friends next door on the #disneyfantasy," wrote Twitter user Rob.
While stomach trouble spoiling a cruise is the worst-nightmare scenario for many, passengers will be relieved to know rates of gastrointestinal illness on the ships appear have dropped in recent years. The Centers for Disease Control and Prevention's Vessel Sanitation Program noted just 10 outbreaks of gastrointestinal illness on cruise ships in 2018.
This added up to 547 individual cases in total—less than half the number recorded in 2017, Cruise Radio reported.
2018 was the best year in terms of outbreak number since 2014, when eight outbreaks were recorded. Eleven incidents were logged in 2017, 13 in 2016, 12 in 2015.
Oasis of the Seas—an enormous 18-deck vessel that was the first to carry more than 6,000 passengers—received a "satisfactory" score of 93 in a May 2018 CDC inspection. Typically scoring in the 90s, the ship received its lowest score since its first recorded inspection in July 2017: a still "satisfactory" 87. Scores below 85 are considered "not satisfactory."