Cruise Ship Returning Home After Nearly 300 People Fall Sick: 'They Are Hand-Cleaning Every Single Knob on the Climbing Wall'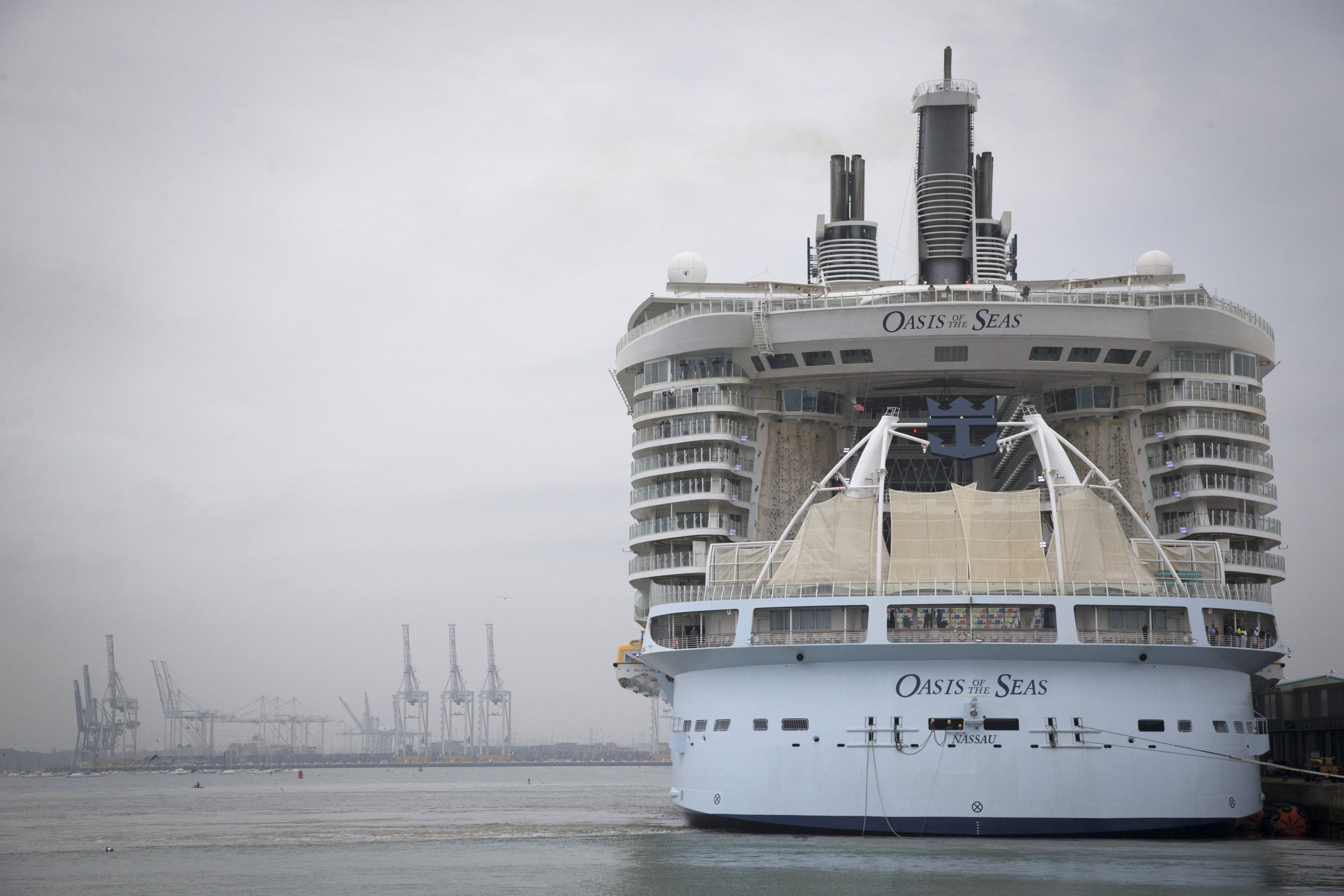 A Florida-based luxury cruise ship is sailing home early from a Caribbean voyage after nearly 300 passengers were struck with a suspected norovirus.
More than 150 people on Royal Caribbean Cruises' enormous Oasis of the Seas ship were reported ill earlier this week with symptoms of gastrointestinal illness. On Thursday, The Associated Press reported that number had grown to 277.
Due to return to Port Canaveral by Sunday morning after seven nights at sea, the ship is now set to dock at the Florida port Saturday.
"We think the right thing to do is get everyone home early rather than have guests worry about their health," Royal Caribbean said in a statement obtained by USA Today. "Our guests sail with us to have great vacations, and we are sorry this cruise fell short."
Torres previously told Florida Today that nearly 9,000 passengers and crew were on the vessel, which is one of the largest cruise ships in the world. The vessel will miss a scheduled stop at Cozumel, Mexico, to get its passengers home early, USA Today reported.
Norovirus is thought to be causing the mass sickness, passenger Cody Haddap, who got a letter from Royal Caribbean in his cabin, told local CNN affiliate WESH Wednesday. The company is waiting for test results to confirm the illness.
Norovirus, a contagious virus characterized by vomiting and diarrhea, can spread through contaminated food and surfaces as well as person-to-person transmission, according to the CDC. Getting "tiny particles of poop and vomit" in your mouth can spread the illness, the health agency warned.
Passengers said staff were cleaning the ship extensively in an effort to stop the illness from spreading further. "From our balcony, we can see the rock-climbing wall," passenger Brenda Torres told WESH, "and after every user, they are actually hand-cleaning every single knob on the hand-climbing wall."
The company said it hoped that returning home early would give the company time to fully sanitize the ship before its next outing.
Passengers previously complained they weren't allowed to leave the ship when it docked at a Jamaica port Wednesday. Although the company did not confirm that a quarantine had taken effect, a spokesperson told local newspaper Florida Today that onboard medical staff were treating sick passengers.
Royal Caribbean said the passengers would receive a full refund.