Stricken Cruise Ship Stuck in Port Stranding Thousands of Helpless Passengers: 'Absolutely Unacceptable…For a Vacation This Expensive'
A mechanical fault on a cruise ship has left passengers stuck at port in Barcelona and forced the cancellation of another cruise which the vessel was to embark on later this week.
The Norwegian Pearl, which is part of Norwegian Cruise Line's fleet, was on a 13-day cruise which started in Amsterdam on June 22 when it docked in Barcelona on Tuesday.
Passengers onboard were told that mechanical problems forced it to sail at a slower speed. This meant it had to stay in the Catalan city for an extra night and that planned calls at Monaco and Palma, Mallorca, had to be skipped.
One passenger tweeted: "The Norwegian Pearl has now cancelled two ports of call during its voyage without giving passengers compensation. Absolutely unacceptable, especially for a vacation this expensive. Will never sail NCL again."
The real headache for Norwegian Cruise Line is about to start. Its vessel is due to arrive at the Italian port city of Civitavecchia on Friday morning, but the subsequent cruise has had to be cancelled with only three days' notice.
It has now left the fleet liable for the 2,400 passengers who had been booked on the ship that had been due to visit 10 ports, including Dubrovnik, Santorini, Mykonos, Athens, Naples and Monaco, The Independent reported. NCL is legally obliged to refund the cost of the cruise, any pre-booked excursions and offer a future cruise to the same value, the website reported.
However it will only pay $300 in flight change fees, Cruisehive.com reported.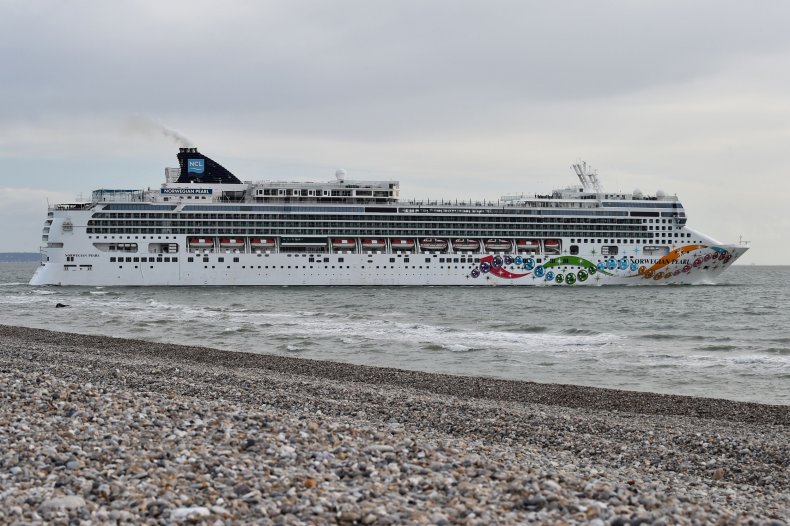 One passenger, Patricia Del Mar, tweeted: "I just got to NY, my flight to Rome is in an hour. I am FROM PUERTO RICO and after 2 hrs in a call with customer service they just said to go back to PR. They can't solve anything. @CruiseNorwegian"
Another tweeted: "I flew from Australia and now you cancelled our cruise 2 days before - what do I do?"
In a statement to The Independent, an NCL spokesperson said: "We recognise the disappointment and inconvenience our guests have experienced as a result of this unforeseen situation and we offer our sincere apologies. Our team is working diligently to assist all of our guests, and we thank them for their continued support and loyalty."
The next scheduled sailing is set to depart Civitavecchia on July 18. Norwegian Pearl is a 93,530 gross ton vessel which joined the fleet in 2006.
Another vessel has faced mechanical issues this month. Carnival Cruise Line's Carnival Vista has been suffering from propulsion issues for several weeks and will be repaired through a floating dry dock, Cruise Hive reported.