American Cruise Ship Passenger Rescued by Saudi Guards After Suffering Intestinal Bleeding During Red Sea Voyage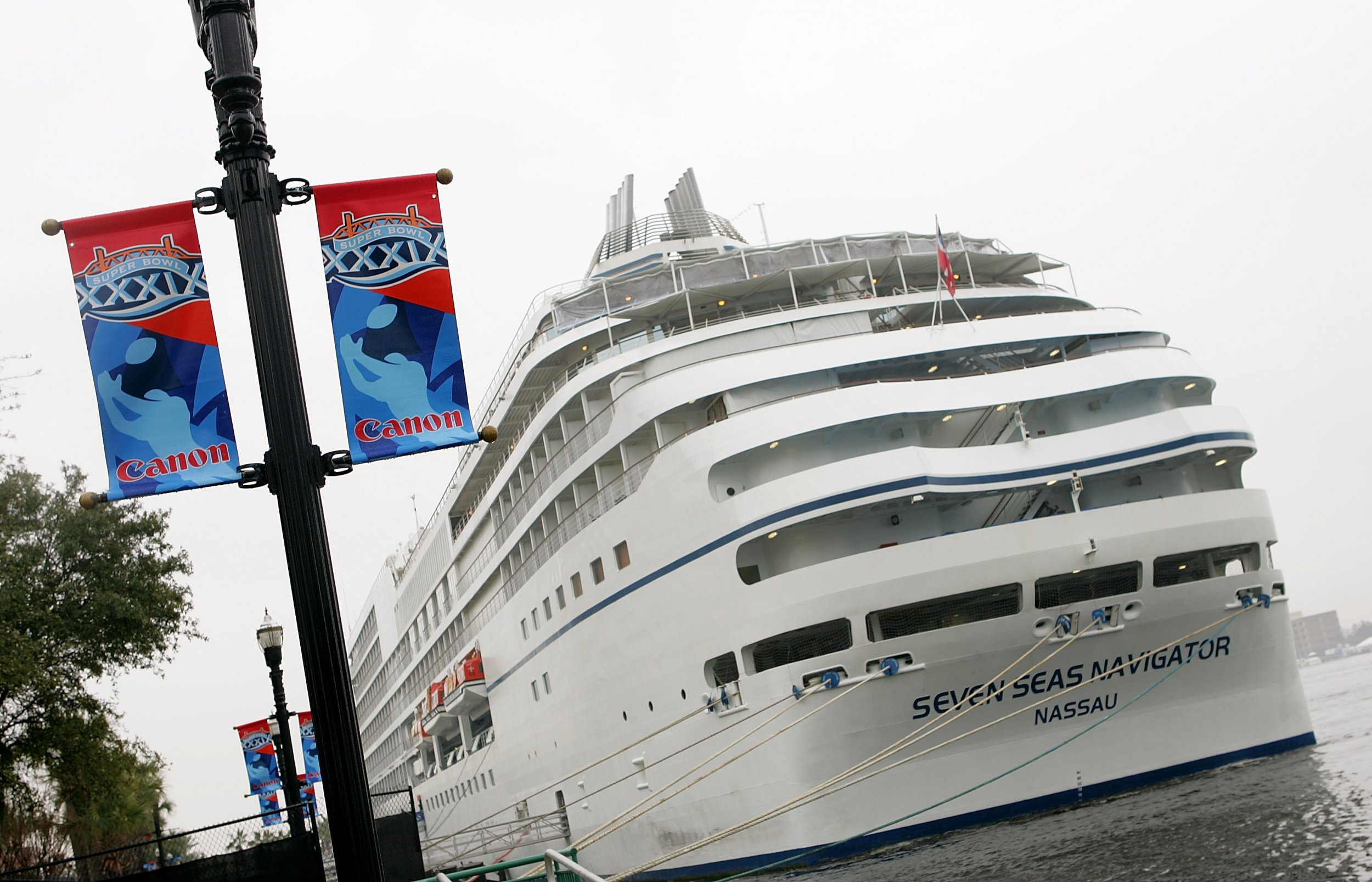 Border guards from Saudi Arabia rescued a 77-year-old American cruise ship passenger suffering with intestinal bleeding and chest palpitations during a Red Sea voyage.
Arab News reported that the passenger was aboard the Seven Seas Navigator sailing off the southwest coast of Saudi Arabia when he suffered a medical emergency on Sunday.
After the ship contacted Jeddah's Maritime Rescue Coordination Center, the border guards sprung into action to meet the cruise ship and evacuate the patient with his wife to a hospital in Jizan. The passenger's name and condition are unknown.
The Seven Seas Navigator cruise ship is operated by Regent Seven Seas.
A spokesman for Regent Seven Seas Cruises told Newsweek: "The safety of our guests and crew is our top priority, and we appreciate all those who quickly provided medical attention for this guest. Out of respect to the guest's privacy we will not share additional details."
According to Cruise Mapper, the 12-deck Seven Seas Navigator cruise ship was built in 1999, and can carry more than 800 passengers and crew. It is due to dock at the port of Aqaba in Jordan on Wednesday.
Elsewhere on Sunday, hundreds of vacationers were left baking in the hot Miami sun for several hours because of delays in boarding the Carnival Magic vessel. There were multiple medical calls.
"We got an email like three, four days ago that said, 'You need to be here on time. Don't come early, just be here on time," Diane Felicissimo, a passenger caught up in the delays, told 7 News. "There's people out here sweating, sunburning. There's kids that are overheated and cranky."
Carnival Cruise Lines, which operates the Carnival Magic cruise ship, sent a letter to its customers explaining what happened.
"Embarkation at PortMiami for today's voyage of Carnival Magic has been delayed due to several factors, including late debarkation from a previous voyage," the letter stated. The company also apologized in a statement.
Earlier in April, a 71-year-old American cruise ship passenger was left in what was described as "absolute agony" with a suspected broken hip after he was assaulted at a café during the Royal Carribbean vessel's stop in Picton, New Zealand.
"This is their first visit to the country, what a shameful welcome to New Zealand," a woman who was traveling with the victim told The Marlborough Express, adding that he needed surgery. "I don't know how he is going to get back to the ship. The whole thing is just a mess…it's completely ruined the holiday."
In another recent incident, a group of cruise ship passengers trapped in a malfunctioning elevator aboard the Carnival Inspiration said they were banned from all future Carnival Cruise Line cruises over the incident because of the damage they caused in trying to escape.
This article was updated with a comment by Regent Seven Seas Cruises.