Cruise Ship Passenger Allegedly Tries Throwing Partner Overboard, Is Charged With Attempted Murder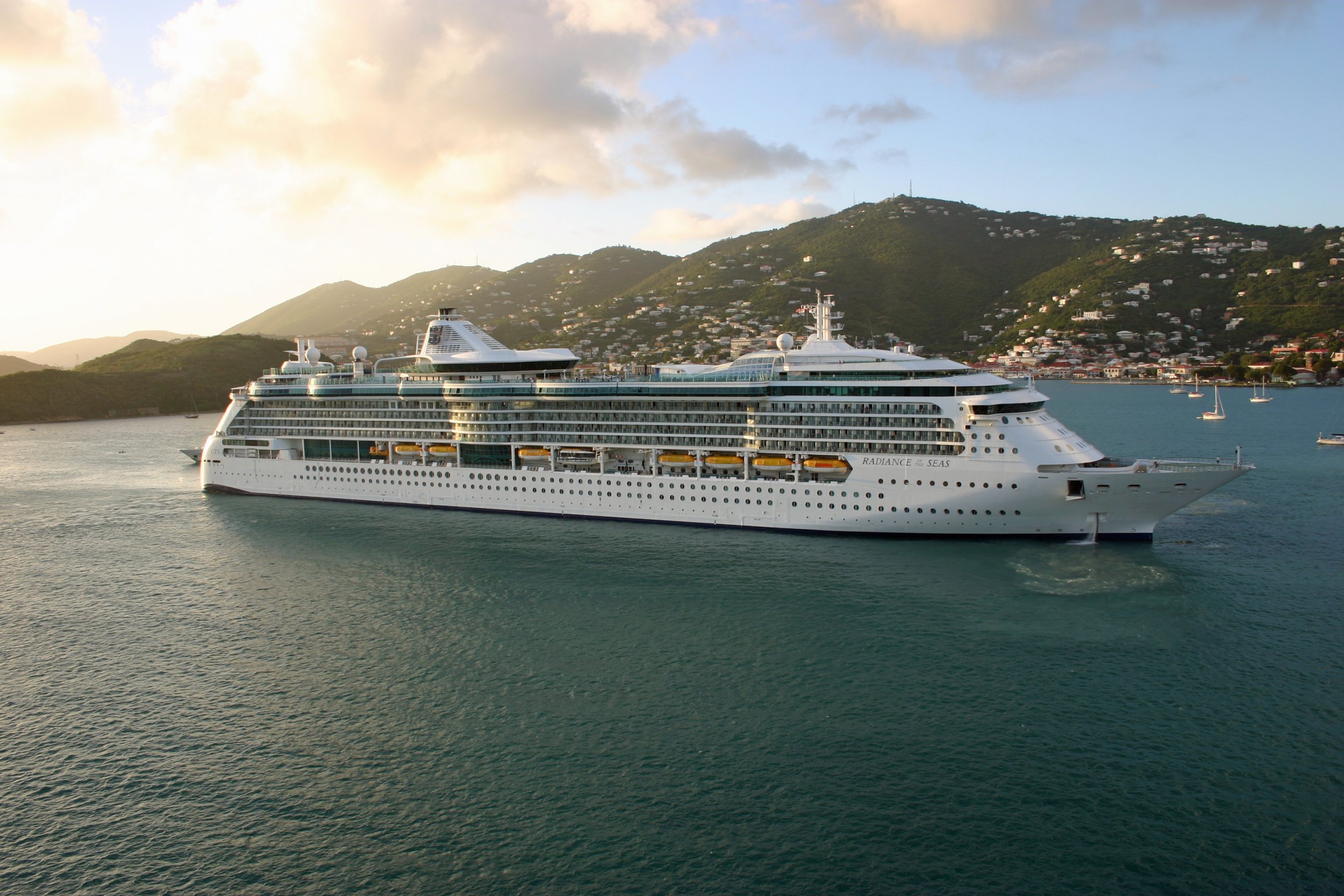 A man who allegedly attempted to throw his partner overboard during a luxurious cruise ship trip has been charged with attempted murder by police.
David James Fysh, a 46-year-old man from Queensland, Australia, was arrested in Hobart, Tasmania, three days into a planned five-day cruise. The alleged incident took place at 3.30 a.m. on Thursday while the luxury cruise liner Radiance of the Seas was at sea.
"Police allege the man attempted to throw his partner overboard the Radiance of the Seas cruise ship following an altercation about 3.30 a.m. yesterday while the ship was underway," Tasmania Police said in a statement, according to The Australian.
"Police were called to the scene about 8.30 a.m. where the man was arrested. Following an investigation, the man was charged with attempted murder of his partner. The man has been detained to appear [at] the Hobart Magistrates Court."
After an initial hearing at Hobart Magistrates Court on Friday afternoon, Fysh was remanded in custody and will appear in Tasmania's Supreme Court next week.
The court heard that Fysh was a father of three and works in civil construction. He reportedly tried to pick his partner up under her arms on one of the cruise ship's balconies. Witnesses said that they heard screams and an emergency alarm, according to The Daily Mail.
In a statement to The Daily Mail, a spokesperson for Royal Caribbean International, which operates the Radiance of the Seas, described the incident as "a domestic disturbance [that] was reported between two guests.
"Our security staff responded to the incident and Tasmania Police were notified and attended the ship on arrival in Hobart. We have a zero tolerance policy to any form of violence or crime onboard our ships."
The Radiance of the Seas holds 2,501 passengers and was on a return journey from Sydney to Tasmania.
According to Cruise Ship Critic, a review website for the cruise ship industry, there are reports of at least three deaths a week on cruises, worldwide, though no cruise line offered an exact number. With the age demographic of cruises tending to be much older, the majority of these deaths are by natural causes.
But there are also rare cases of suicide and murder.
A report by G.P. Wild for the Cruise Lines International Association in 2016 found that approximately 19 people go overboard every year. Wild noted that, because safety regulations are rigorously maintained on cruise ships, falling overboard by accident is extremely difficult and the vast majority of these cases are "the result of an intentional or reckless act."