Cruise Ship Passengers Got So Sick Captain Diverted to Bermuda for Medical Help
A Royal Caribbean cruise ship was forced to divert to Bermuda after passengers unexpectedly fell ill and needed medical treatment.
The Serenade of the Seas vessel, which was travelling from Boston to the island of St. Maarten in the Eastern Caribbean, arrived in Bermuda on October 30 after three passengers were found suffering from a "range of issues" and needed medical care on land.
A Bermuda Maritime Operations Centre spokesperson told Bernews: "Cruise ship 'Serenade of the Seas' is due into Bermuda this morning to conduct the medical disembarkation of three passengers suffering from a range of issues [internal bleeding, broken limb and respiratory].
"Transfers will take place in the Murray's Anchorage area due to offshore swell, with ships medical team escorting patients ashore via pilot boat St. David, for transfer via ambulance to King Edward VII Memorial Hospital."
The Serenade of the Seas then carried on its journey with the rest of the passengers onboard. The ship's other ports of call include Antigua, Aruba, Barbados and Curacao, according to reports from Cruise Hive.
The Serenade of the Seas made its first ever scheduled stop to the Bermuda in September when the cruise line arrived from Boston for a two-night stay. Two further visits occurred in October.
"We are happy to continue our longstanding relationship with Royal Caribbean Cruise Line which has, over the years, brought hundreds of thousands of visitors to our shores," Walter Roban, the Minister of Transport and Regulatory Affairs, told the Royal Gazette.
The ship, which can hold more than 2000 passengers, also includes a casino, movie theater and indoor climbing wall.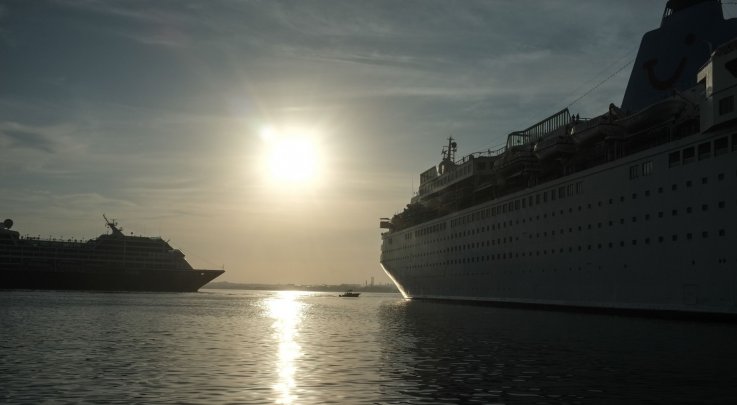 Cruise Ship Passengers Got So Sick Captain Diverted to Bermuda for Medical Help | World