Cruise Ship Passengers Violently Attacked, Robbed in Antigua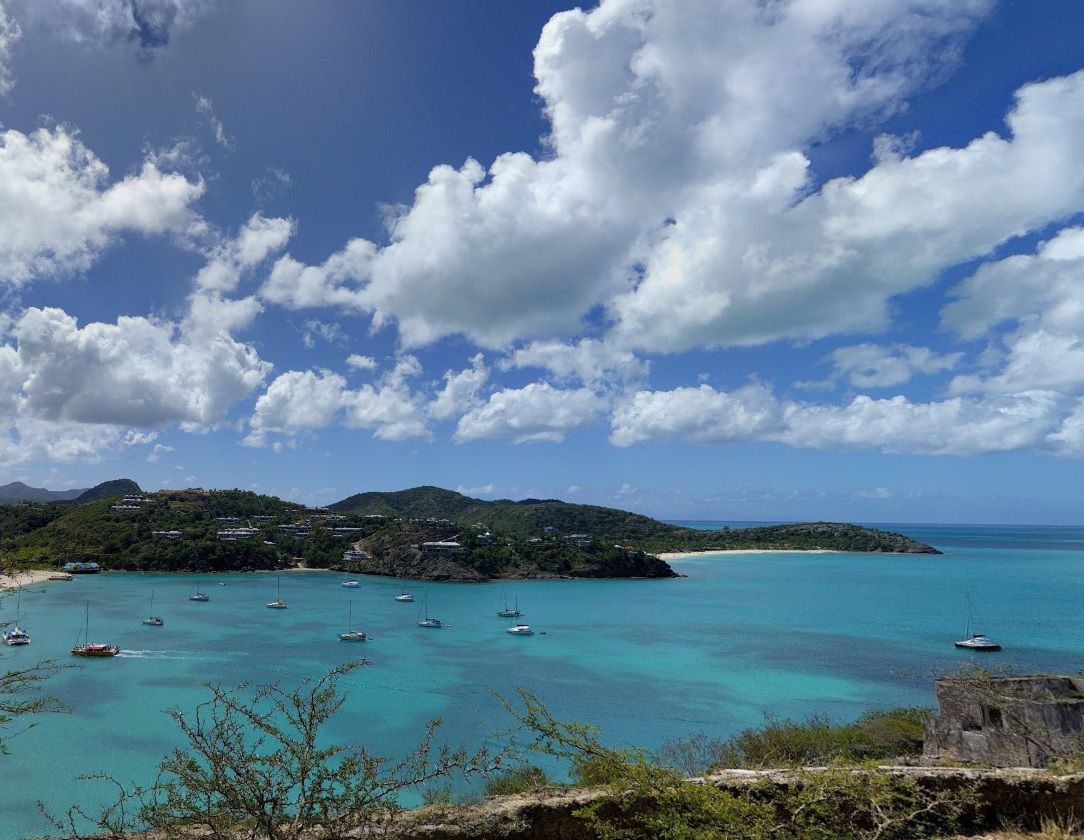 Two French cruise ship passengers were attacked in a violent robbery while sightseeing in Antigua, where their vessel had docked. One of the passengers was stabbed in the incident, which took place in Hatton.
According to the Antigua Observer, Joel Richards, 20, and Anderson Garcia, 19, are charged with aggravated robbery after they allegedly targeted the two tourists who travelled to the popular Caribbean island on an MSC cruise ship.
Jacques Colbert, 72, and Christiane Marcelle Drouth, 62, were attacked at around 11 a.m. on February 1 as they explored the sites in Hatton.
Colbert was stabbed in the abdomen and the thieves made off with Drouth's black leather handbag, the Observer reported. The stabbing victim was taken to hospital but did not have life-threatening injuries. The bag was later recovered.
MSC did not respond immediately to a request for comment.
Cruise Law News reported that just a few days before the latest robbery, a British man was beaten with an object and robbed of his wallet containing $100 while sightseeing at St. John's Cathedral in Antigua.
In Florida, two cruise ship passengers were arrested on Sunday after trying to smuggle drugs onboard the vessel, including the date rape drug GHB, which was docked in Miami.
Peter Melendez, 35, and Robert Koehler, 27, were detained after an officer intercepted emails sent via a computer Melendez used as a government contractor.
They allegedly planned to sell drugs to other cruise ship passengers but were stopped during a check by a drug-sniffing police K-9.
The suspects were charged with illegal drug trafficking. Melendez faced an extra charge of conspiracy to traffic MDMA, a party drug.
In January, nearly 300 passengers on Royal Caribbean Cruises' ship Oasis of the Seas were struck by norovirus, a sickness bug, forcing the vessel to return to Florida's Port Canaveral and cut short the vacation.
Norovirus is a contagious virus which causes vomiting and diarrhea. It can spread through contaminated food and surfaces or person-to-person.
"We think the right thing to do is get everyone home early rather than have guests worry about their health," Royal Caribbean said in a statement to USA Today. "Our guests sail with us to have great vacations, and we are sorry this cruise fell short."
There were 9,000 passengers aboard the ship, which was forced to miss a stop at Cozumel, Mexico, in order to bring everyone home sooner and prevent more people catching the illness.