Elderly Couple Kicked Off Cruise Ship After Losing Passport: 'Truly Horrendous Experience Where We Were Treated Like Pieces of Meat'
An elderly couple who were kicked off a cruise ship after losing a passport have blasted the operator, Regent Seven Seas Cruises.
Chris Crook, 70, said he and his wife Sarah, 63, felt like "pieces of meat" when they were herded off the ship and back onto dry land, The Sun reported Tuesday.
But the cruise company defended staff it said were following local regulations and could have not let Chris Crook sail without identification.
The couple said they spent the best part of $12,500 on what they hoped would be a dream vacation: a 12-day voyage from Barcelona to Venice on the Regent Seven Seas Explorer back in April.
In reality, they missed part of the trip and racked up more than $1,250 in out-of-pocket expenses after Chris Cook's passport went missing.
Chris Crook said he took his passport with him on an April 23 land excursion to Rome. At lunch, he left a bag with the passport in it under a chair while he visited a bathroom. The Crooks said they took turns to use the facilities so the bag wasn't left alone.
But when Chris Crook returned, it was missing. The couple raced to report the lost passport to police, before catching a coach back to the ship.
Expecting assistance back on board, Chris Crook told staff his passport was gone. But, as he now had no form of identification, they told him to leave the vessel.
He said staff told the couple they would organize transport and accommodation back in Rome. This left the Crooks with a $123 taxi bill and a $280-a-night hotel room.
The couple said authorities took several days to organize emergency travel documents, so they ended up paying more than $1,250 in extra costs. Although they claimed some money back from their travel insurers, the Crooks said this covered a small portion of their expenses.
Chris Crook told The Sun: "It was a truly horrendous experience where we were treated like pieces of meat. My wife was also was shocked by the situation and fearful obviously, after we arrived late at night at our hotel."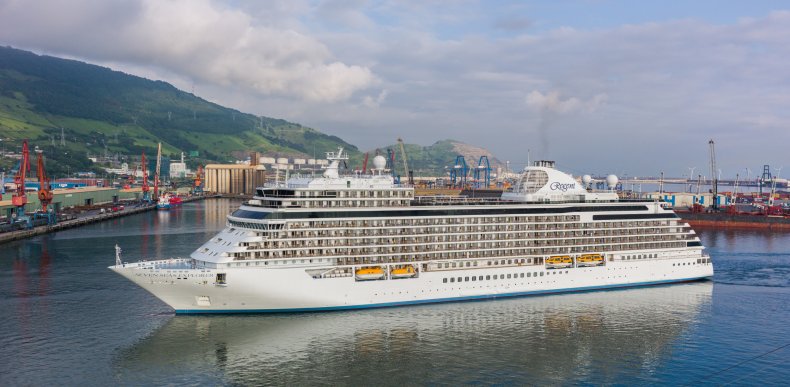 Regent Seven Seas Cruises explained they could not let Chris Crook stay on the trip because of local regulations. They wrote in a letter shared with the couple's travel agent: "The decision to not allow the guests to sail with us come from the Italian immigration authorities.
"Regent Seven Seas Cruises are obliged to comply with all Immigration authorities, Maritime Law and International Law where we require passports for all travelers for all voyages, regardless of guests' nationality and ports of call and countries visited."
A spokesperson for the operator told The Sun: "It was with regret that following the theft of his passport in Rome, Mr Chris Crook had to disembark Seven Seas Explorer on 23 April 2019.
"We sympathize greatly with Mr and Mrs Crook for the inconvenience caused and curtailment of their holiday, however the decision to disembark Mr Crook was made by Italian immigration officers in accordance with applicable maritime law."
Regent Seven Seas Cruises did not immediately respond to Newsweek's request for comment.