Cruise Ship Refunds Passengers After 1,300 Men Took Over and Turned It Into a Giant Burlesque Show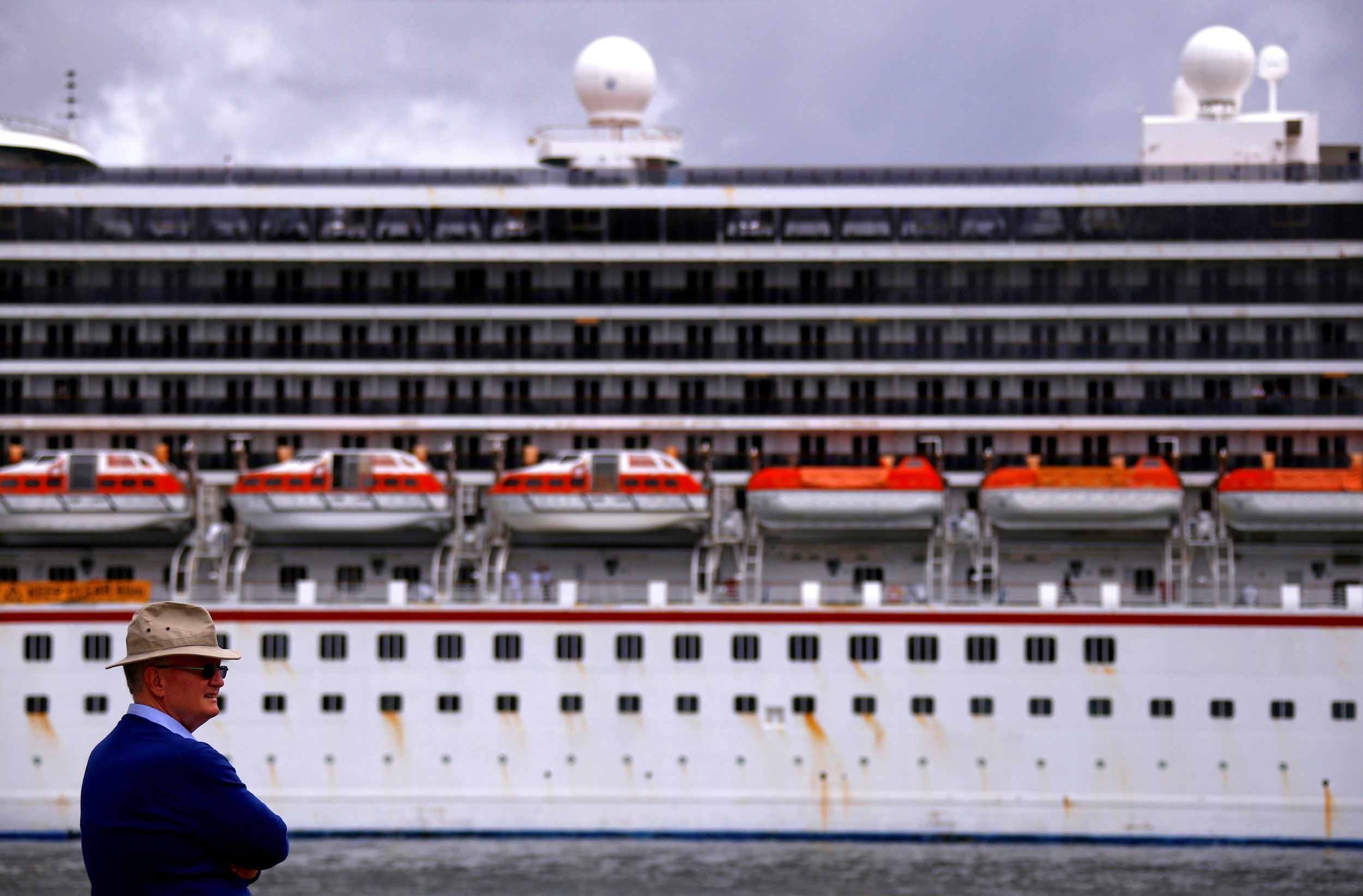 A dream cruise turned into a nightmare for passengers after their ship was overrun with more than a thousand men from a tobacco company who held wild parties featuring women dressed as Playboy bunnies.
The cruise on the Voyager of the Seas, operated by Royal Caribbean International, was inundated with 1,300 workers from the Indian gutka company Kamla Pasand, who came onboard for a conference just before the boat left its Sydney dock last month.
Passengers described how the men proceeded to run amok, taking over the pool decks, bars and buffets.
They were also said to have brought burlesque dancers onboard, who starred in parties on deck. The men would also harass other passengers and film young girls on their mobile phones, passengers said.
"It was almost like a huge bucks [bachelor] party, a bucks night for 1,200 people," Sydney passenger Cassandra Riini told the Australian Nine Network's A Current Affair.
"Their doors would be open and you would walk past and be like what am I going to be looking at when I walk past this door? It is hard to forget after seeing all the flashbacks of these men around all the time, 24 hours a day, like we could not escape," she added.
Families were forced to take refuge inside as the scantily clad women danced on the decks. The workers brought "crates and crates" of their own food onto the ship, which underwent extensive refurbishments in 2014. Even bingo, a popular pasttime on cruises, was canceled due to a lack of interest from the passengers, who were more interested in the cabaret.
Riini's husband, Daniel, was similarly dismayed by his experience.
"Even on the trivia nights they didn't have enough numbers there so we just ended up with the staff member making our own game," he told the network. "If ignorance and arrogance was part of the ticket to get on board the ship then I think they did a good job, Royal Caribbean International, by getting these people on."
Christine Weyling, from the state of New South Wales, said Royal Caribbean should have told passengers such a large group would be onboard.
"It was crazy…little Playboy bunny outfits, you know this is a family boat. I think that they should have notified us that there was a big group that had been booked and had booked the pool deck out…everyone on that ship should have been notified."
Royal Caribbean International issued full refunds to passengers, news.com.au reported.
Royal Caribbean Australia did not immediately respond to a request for comment. In a statement to A Current Affair, the cruise company said an investigation was under way.
Royal Caribbean said: "We operate with the safety of our guests and crew as our highest priority, and are currently looking into all guest feedback regarding this incident to ensure it does not happen again."
This article was updated to include a quote from another passenger aboard the ship. An image caption was updated to further clarify the identity of the ship in question.