Cruise Ship Crew Who Used Bathrobe to Restrain Woman, 83, Experiencing 'Acute Delirium' Contributed to Her Death
The son of an 83-year-old woman whose death a coroner linked to her being restrained by a cruise ship crew following a panic attack, has told Newsweek of the trauma his family has gone through.
Marguerite Hayward, 83, from Lavenham in Suffolk, eastern England, was on a dream vacation on the Seven Seas Explorer with her husband of over 63 years, Frederick, 87, a British army veteran.
The coroner's inquest, whose aim is to determine the cause of death but not apportion blame, had heard how Marguerite, who had mild dementia, had woken up in the night, screaming in the early hours of 25 April 2017.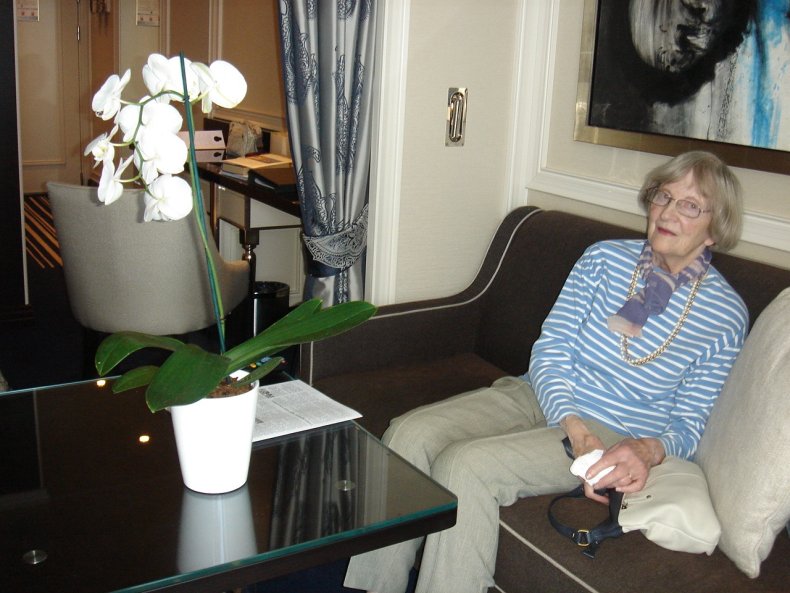 After crew were alerted, seven staff members intervened and tied her hands and feet with cords from bathrobes.
Although she was calmer by morning, she was "medically disembarked" from the vessel at Sorrento, in Italy, so she could have "specialist treatment."
Her son, Martin Hayward, told Newsweek: "When I went out to Italy to try and bring my mom home, I would say that was the worst week of my life. It was worse for her. It has been deeply traumatic."
She was calm when the couple were ordered off the ship and made to take a boat ashore. However no one from the ship accompanied them and there was no interpreter to explain to medical staff what had happened, the inquest heard.
Ambulance staff greeted her at the quayside and she was put into an ambulance, which caused her further stress.
In his record of inquest, the Suffolk coroner Nigel Parsley noted how "on arrival ashore, Marguerite was calm but became distressed and agitated when once again physically restrained and placed into the back of an ambulance by the ambulance crew."
Martin Hayward said this was the last time in her life she was ever upright, pain free or fully conscious.
He told Newsweek: "Why would you expose an 83-year-old to that? She had just had a pretty nasty night, been tied up and drugged, is now calm and walking. So why would you then send her alone to an Italian quayside?
"She ended up at the hospital screaming in fear and the hospital hadn't been briefed, they had an 83-year-old woman screaming on a trolley, with her 87-year-old husband bewildered next to her."
"The hospital didn't know what to do with her, so they basically spent a week trying to find out what was wrong with her. There was nothing wrong with her - she had a panic attack that became a bigger attack. She didn't need to be hospitalized."
He said that when he brought her back to the U.K. she had bedsores that were 10 inches across and she had not been fed properly for almost a week. She was treated at West Suffolk hospital and transferred to Glastonbury Court care home.
"She came home weak, traumatized, with enormous pain and she never got over that. We have no criticism of how the NHS (National Health Service) and the care home tried to help, but it was an awful ordeal for an 83-year-old."
In his record of inquest, the coroner said that the "sequence of events which started on the ship, and the treatment which she received overseas, had a cumulative and contributing effect on her death."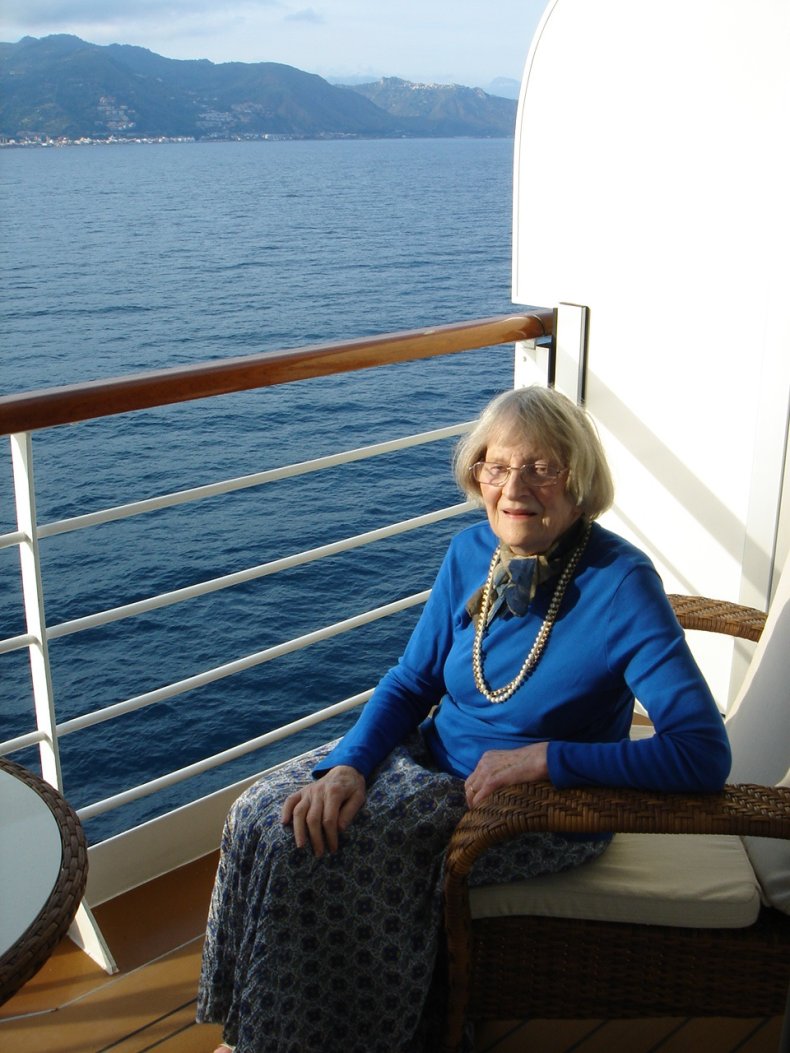 "I find that the nature of the treatment that Marguerite received initially on board the Regent Seven Seas Explorer contributed to her acute episode of delirium at that time."
Key to the inquest was a written statement by her husband, who died in February this year. Tragically, the circumstances of the death of his wife of more than six decades, marred his final months.
Martin Hayward said: "He never got over it. He was traumatized as well, he was 87, he had no sleep for two nights. He stayed in hospital with her because he didn't know what to do. It was almost as traumatic for him.
"He felt guilty because he felt he should have done more," he added.
In a statement to Newsweek, Regent Seven Sea Cruises said it wanted to "express our deepest sympathies to the Hayward family for the loss of Mrs. Hayward.
"The safety of guests and crew is always our top priority, and in this situation our experienced onboard medical team followed proper procedures when attending to a guest who suffered from an acute medical illness.
"As the coroner explained in his closing remarks, both the expert general practitioner and the geriatric consultant appearing at the inquest agreed that the debarkation was necessary, and the ship doctors' decision to do so was understandable."