Cruise Ship Passengers Panic After Smoke Was Reported: 'You Couldn't Even See in Front of You for 6 Feet'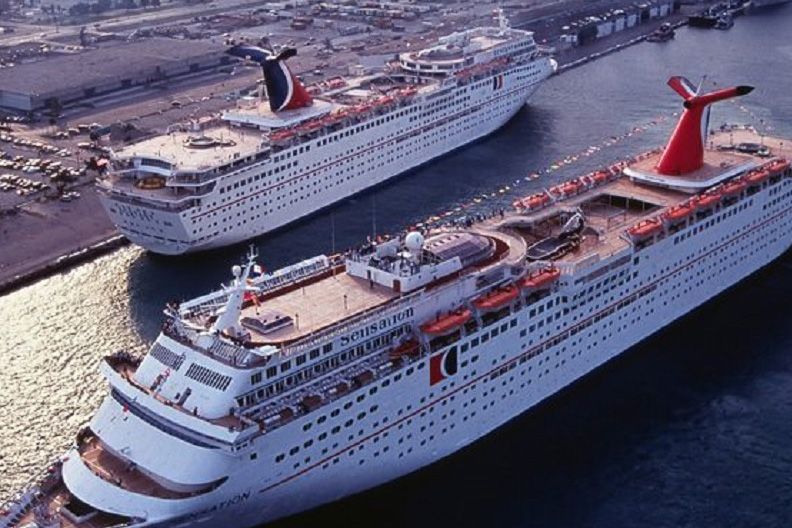 Passengers aboard the Carnival Sensation cruise ship were sent into a panic after smoke filled areas of the vessel in the early hours of the morning on Monday as it returned to Miami, Florida, from a trip to the Western Caribbean.
"The fire alarms didn't go off at all, and I didn't see any crew members. My sister-in-law was beating on our door a little after 3 a.m. saying, 'Get out! It's a fire!'" Troy McCarty told WPLG. "You couldn't even see in front of you for six feet when we exited the room, and it was hard to breathe."
Other passengers onboard the Carnival Sensation cruise ship, which can carry more than 2,000 guests and 900 crew, shared similar stories about what happened.
One Twitter user wrote: "Worst cruise ever.. woke up at 3am this morning to people screaming in the hall outside of my cabin on the carnival sensation cruise...opened my door to thick smoke and not being able to breathe or see... after all of that these fools saying there was no fire...we got pics."
She continued: "The crew didn't even knock on...our door to tell us to evacuate my sister had to come and get me.. the smoke was so thick that I lost her and didn't know which way to go.. I ended bumping into a crew member and as him which way to go and he just ran off."
Another tweeted that he was on the sixth floor during the incident: "It was filled with smoke and not one 'smoke alarm or fire alarm' sounded. We were yelled at to evacuate with zero direction. We went down hall wife with asthma and me with recent knee replacement. [Their] own staff had no idea what to do except CLEAN.."
One more passenger, also on the sixth floor, also wrote: "Smoke was so thick you could not see. All floors above 6 on rear of ship had smoke even lido fire doors were closed and area was full of smoke. Then this morning no Carnival Employees dared mention it or the boring cruise director!"
Replying to one passenger on Twitter, Carnival wrote: "I do apologize but to let you know, there was no fire onboard. Smoke was coming from a housekeeping storage area on Deck 6, but when first responders arrived, they confirmed there was no fire."
A Carnival spokesperson said in a statement to Newsweek: "Carnival Sensation reported a smoke event early Monday morning while the ship was on its way back to its homeport of Miami and the conclusion of a five-day journey.
"Smoke was coming from a housekeeping storage area on Deck 6, but when first responders arrived, they confirmed there was no fire.
"Guests were alerted by public announcements and some guests near the source of the smoke were asked to evacuate their staterooms.
"Both the captain and the cruise director made subsequent public announcements to update guests.
"Some guests waited in public areas and we provided refreshments; others returned to their staterooms once they were notified that the situation was under control.
"Guests are now disembarking in a routine manner and the ship's next sail, another five-day cruise, is scheduled to depart as planned Monday afternoon."
This article was updated to include a statement by Carnival.