Cruise Ship Captain Seen Drinking on the Day He Slammed Vessel Into U.S. Navy Pier, Company Admits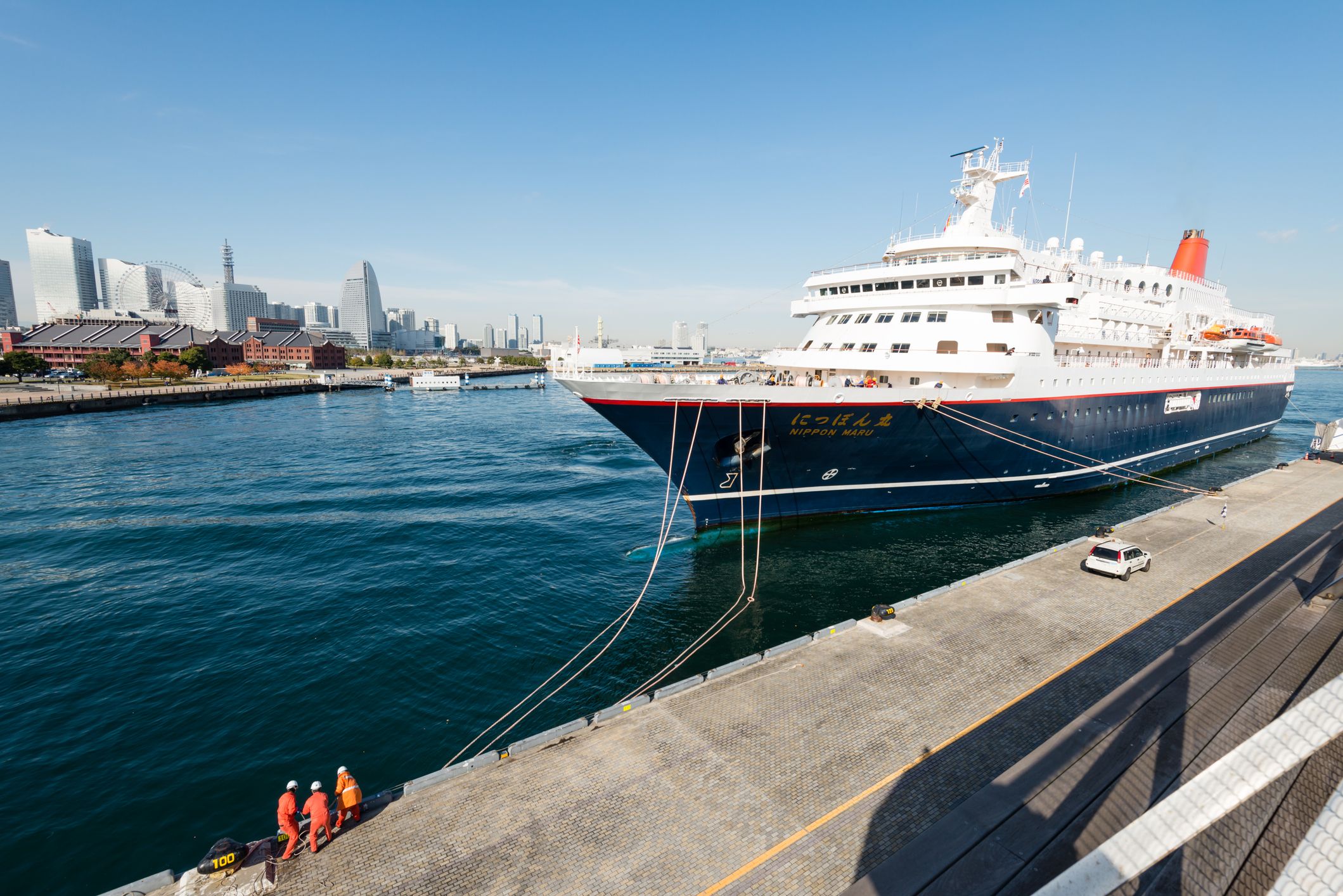 The captain of a cruise ship that hit a U.S. Navy pier in Guam in December was seen drinking alcohol on the day of the crash, shipping company Mitsui O.S.K. Passenger Line said.
Mitsui said Tuesday the company had suspended the captain of the M/S Nippon Maru for violating company rules that prohibit drinking alcohol four hours before a shift.
The company also said it had suspended all cruises following the incident, which occurred at 9:14 p.m. on December 30. The 22,472-GRT passenger ship ran into a fuel pier at Apra Harbor in the Port of Guam. The ship was supposed to continue on to Saipan in the Northern Mariana Islands.
None of the 372 passengers and 252 crew members onboard were injured, and no fuel was spilled during the collision.
Japan's Transport Ministry and the U.S. Coast Guard and Navy had been investigating a possible link between alcohol use and the pier crash, news agency Jiji Press reported.
The cruise company told the agency it could not comment on the alleged alcohol consumption while investigations continued.
In other cruise news, more than 150 passengers were hit by an outbreak of gastrointestinal illness Wednesday on a cruise ship sailing through the Caribbean. Passengers reported being kept inside Royal Caribbean Cruises' mammoth Oasis of the Seas vessel as it docked in Jamaica.
"100+ passengers and a crew member sick. Canceled shore excursion. Waiting to see if Jamaican authorities let us off the ship," one passenger tweeted.
In November, an elderly passenger died after falling from a tender platform on Holland America Line's Maasdam cruise ship. Although she was hauled back on to the ship after landing in the sea, she quickly lost consciousness.
"Authorities were notified and company care team counselors assisted her family and other guests during this difficult time," a company statement shared with Newsweek read. "We are saddened by this event, and our thoughts and prayers are with the family."
That same month, an American woman died after falling from the upper deck of Princess Cruises' Royal Princess. Local news reported a "muscular" man had been seen choking the woman before her fall.
The cruise company told Newsweek it was cooperating with investigators, including the FBI, but added that an official cause of death had not been announced.
"We are deeply saddened by this incident, and offer our sincere condolences to the family and those affected," the company said in a statement.