A New Zealand woman will be awarded more than $20 million in damages after her hand was crushed while working aboard a cruise ship in 2008.
Lisa Spearman was employed as a marketing and revenue manager with a Miami-based company during a routine safety drill that tested the doors on the Voyager of the Seas.
The Miami Herald reported that Spearman's hand was caught in a door as it retracted during the drill. She had been attempting to help a guest who had fallen over.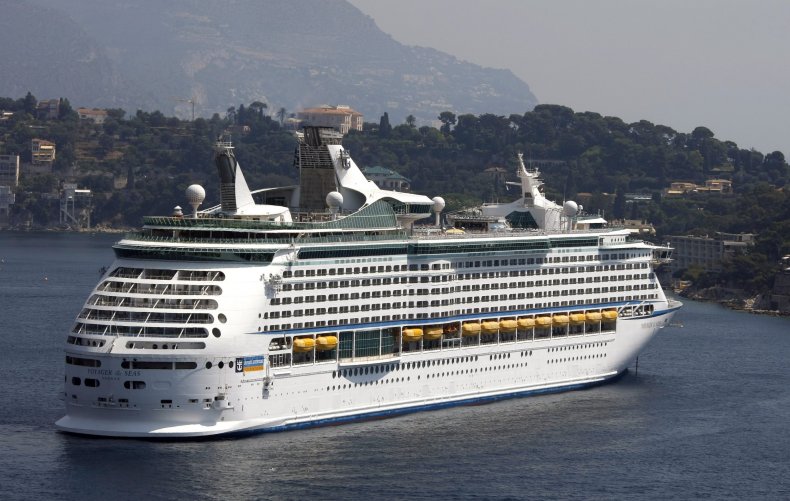 Her attorney said Spearman suffered a broken index and middle finger, and had the nails pulled from both fingers. The cruise ship was docked in Barcelona at the time.
Spearman received treatment but a misdiagnosis led to her fingers being splinted in the wrong position.
She underwent further treatment in New Zealand for two years and received a daily disability payment of $25 from Royal Caribbean—the owner of the Voyager of the Seas.
She was officially let go by Royal Caribbean in 2010 because she would not be able to perform her daily duties. Six years later, Spearman decided to sue the company based on poor training, negligent medical care and for discharging her over a non-performance related issue.
Spearman was eventually diagnosed with chronic pain syndrome that radiates to her other arm and her head. She can no longer move her fingers properly and is also suffering from post traumatic stress disorder, her attorney said.
According to Cruise Law News, Spearman was awarded $20.3 million following the three week trial in front of a Miami-Dade County jury.
"We hope this case will bring awareness and lead to substantial safety changes aboard cruise ships so that injuries like Lisa's, and those of the twelve other crew members, can be avoided," her attorney said.
Royal Caribbean said it "respectfully disagrees" with the verdict and will explore legal options. It intends to appeal the decision.