Crunchyroll and Adult Swim Expand Partnership for Toonami Anime Block
Adult Swim and Crunchyroll announced a new programming partnership that would expand their distribution deal, making the anime-streaming service the premiere content partner for Toonami, the anime programming block that airs on cable Saturday nights.
The deal also states that both companies will collaborate on licensed content, co-productions and distribution opportunities.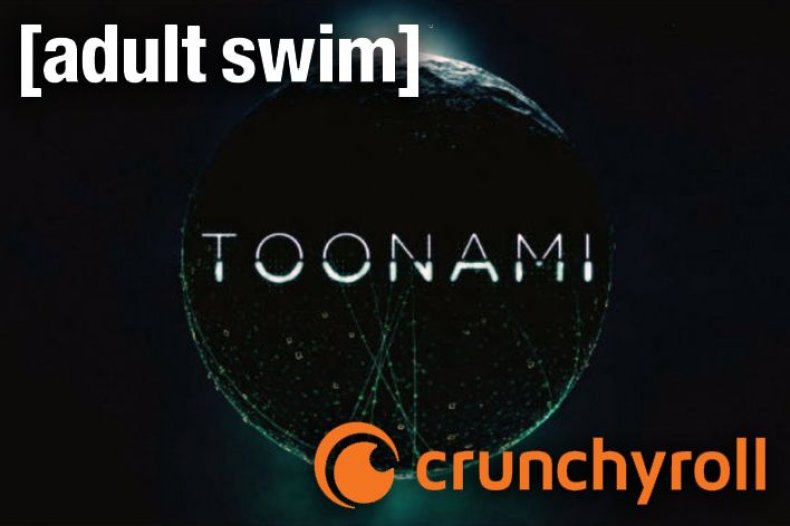 "Our partnership with Crunchyroll will open up exciting new possibilities for both of us," Jason DeMarco, svp and creative director for on-air at Adult Swim said in a press release. "This will expand Toonami's already great programming to include even more premiere and original anime. It's a great time to be an anime fan!"
Crunchyroll and Adult Swim announced they were working on a new anime titled Blade Runner - Black Lotus back in November. Black Lotus is set before the events of Blade Runner 2049 and will be co-produced with Alcon Television Group. Toonami will premiere the English dubbed episodes while Crunchyroll will handle the worldwide streaming.
"Our mission is to grow anime globally, which makes Adult Swim the perfect partner as Toonami has been incredibly influential in the growth of anime here in the U.S.," Joanne Waage, general manager, Crunchyroll said in a press release. "We can't wait to show our fans what we have in store for them through this new programming partnership. Expect new co-productions, expanded distribution of dubs, and generally more accessible anime!"
The already-established partnership between Adult Swim and Crunchyroll brought Mob Psycho 100 to Toonami last year, and this expanded deal will likely bring more English dubbed anime to the programming block in the future.
In August 2018, Ellation, AT&T's subsidiary for online video subscription services, announced it was expanding into original content by launching two studios in Burbank and Tokyo to produce anime series for Crunchyroll and VRV.
High Guardian Spice is the first announced series produced for Crunchyroll and is set for a 2019 release.
Crunchyroll has 45 million registered users and 2 million paid subscribers while Adult Swim reaches about 94 million households. The Toonami anime block of programming airs every Saturday night from 8 p.m. to 6 a.m. and is the home for the English dub of popular anime like Dragon Ball Super, My Hero Academia and much more.
What do you think of the Adult Swim and Crunchyroll partnership expanding? Which of Crunchyroll's anime do you want to see on Toonami? Let us know in the comments section below.