Crunchyroll Anime Awards 2018: A Newbie's Guide to the Nominees for Anime of the Year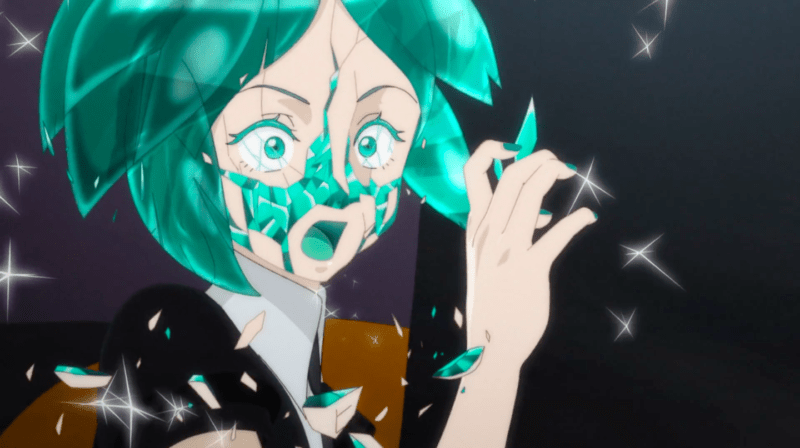 It's no secret that millions of Americans watch anime, but in the U.S. it's still considered a nerdy hobby and American-run streaming platforms are only beginning to cash in on that devoted fanbase. Like superhero comic book fans before them, American otaku community is a fertile base for companies to make money—and those companies have noticed. Netflix, for example, reportedly spent $8 billion in 2017 to ensure 50% of its content was produced exclusively for its platform, and a majority of that content is supposed to be new anime.
But streaming services just getting into the anime game are chasing Crunchyroll. The American company, founded in 2006, is the best "Netflix for anime" around, and earlier this week it opened voting for the second annual Crunchyroll Anime Awards. The prizes will be handed out in February.
If last year's awards are any indication, Crunchyroll has a pretty good idea of what makes American anime fans tick. It nailed the zeitgeist in 2017 by naming Yuri!!! On Ice Anime of the Year. The homoerotic romance following Olympic figure skaters was considered groundbreaking for its frank depiction of sexuality, and for folding the true stories of athletes like Johnny Weir into its storytelling. It got so popular so fast among anime fans, in fact, that mainstream outlets began to report on its clout.
The Crunchyroll Awards are plugged into what anime fans were watching and talking about. And that makes the 2018 nominees the perfect entry point for anyone who wants to get into the world of anime. Here's what's up for Anime of the Year, and why mainstream audiences should pay attention.
March Comes In Like a Lion
This family drama follows a lonely teenage boy as he bonds with his female neighbors and their cats. Where Yuri!!! focused on figure skating, March is a shogi (Japanese chess) anime. In Japan, only men are permitted to be fully-fledged professional shogi players, and March addresses this sexism gently.
Recommended if you liked: The film Parenthood, or anything directed by Jane Campion
Made in Abyss
An imaginative anime following an orphaned human girl and her robot friend as they search an alternate universe called "the Abyss." The show is aimed at younger viewers, but it's pretty direct about the nature of life and death.
Recommended if you like: The Magicians on Syfy or the the sci-fi novels of Madeleine L'Engle
Land of the Lustrous
This beautifully drawn series follows a group of feminine-presenting "jewel people," which can make it feel uncomfortably close to Rebecca Sugar's Steven Universe. However, the Crystal Gems in Steven Universe are aliens who identify with certain gemstones. The jewel people in Land of the Lustrous are gemstones who willed themselves into sentience, and their cultural divides are informed by how much their identity-gems are worth.
Recommended if you like: Steven Universe on the Cartoon Network, or the sci-fi novels of Octavia Butler
My Hero Academia
There's nothing wrong with being straightforward, and in the anime world My Hero Academia is just that. Based on a very popular manga series, Academia is your run-of-the-mill action-comedy series aimed at young men: a non-superpowered kid attends school in a world where superpowers are the norm. A win for Academia wouldn't be undeserved, but it also wouldn't be surprising.
Recommended if you like: Anything X-Men-related
Little Witch Academia
This spunky series aimed at young girls shares part of its title with My Hero Academia, but it's common for anime series to indicate their genre in their title. It would be as if tearjerker shows in the United States were all called This Is Us: Sad Family Show or Grey's Anatomy: Sad Hospital Show. Little Witch follows a young girl at a Hogwarts-style private school for magic kids. Its sparkling animation style gives it the tiniest leg up in the competition, and it's actually the only Anime of the Year nominee to debut internationally on Netflix.
Recommended if you like: Harry Potter or the anime films of Hayao Miyazaki

Descending Stories
If any of 2018's nominees fit the "prestige TV" bill, Descending Stories, a drama aimed at adults, is it. Based on a manga, the series follows an ex-con named Yotaro who joins the world of rakugo, or spoken word. The show generally seeks to answer questions about live art, the ethics of competition and balancing tradition and experimentation in theater.
Recommended if you like: The filmsThe Handmaiden and Whiplash
The Anime of the Year will be announced on February 24 when Crunchyroll's award ceremony is broadcast live from Los Angeles.