Crunchyroll and Funimation Merger Explained and What Happens Now
Sony has completed its acquisition of Crunchyroll from AT&T, after first announcing a merger in December 2020.
Sony Pictures Entertainment finalized its purchase of Crunchyroll through Funimation Global Group, LLC., their joint venture with Sony Music Entertainment (Japan) Inc.'s subsidiary Aniplex, in August 2021 according to a company press release.
It allowed Sony to have the two anime streaming services under one roof, and it was said the merger would see Crunchyroll and Funimation broaden its distribution opportunities.
Sony bought the Video-On-Demand platform from AT&T for $1.175 billion, and the former revealed in a press release issued on Monday that the proceeds would be used for the latter's debt reduction efforts.
What Does the Merger Mean for Crunchyroll and Funimation?
This is not the first time former rivals Crunchyroll and Funimation have worked together, as the two streaming platforms previously had a partnership in 2016.
The partnership allowed select Funimation titles to be available to stream on Crunchyroll and vice versa, while Funimation was also the distributor for the other's home video catalog.
Funimation and Crunchyroll's partnership ended in 2018 when Sony acquired the former and AT&T purchased the latter's owner Otter Media.
On March 1, 2022 it was announced that Funimation's library of anime would be moved to Crunchyroll to create a unified anime streaming platform.
In a press release it was confirmed that Crunchyroll's pricing would not change, and any user with a Funimation account has been encouraged to cancel their subscription.
Colin Decker, CEO of Crunchyroll, said in a statement: "When we brought Funimation and Crunchyroll together last year, our top priority was to put fans first.
"Unifying all of our brands and services under the Crunchyroll brand globally enables us to offer more value than ever before as we combine subs, dubs, simulcasts, library, music, movies, manga—all into one subscription.
"The new Crunchyroll is the realization of a dream, and we are grateful to the creators of anime and the millions of fans who have joined us in making the community what it is today."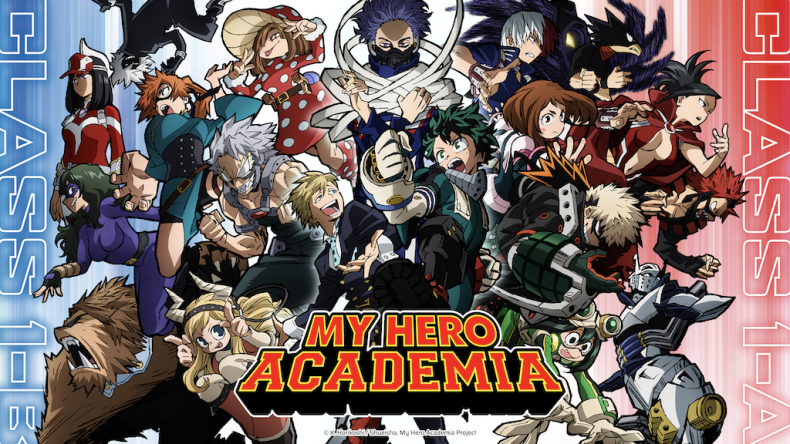 How Will the Merger Between Funimation and Crunchyroll Work?
On March 1 it was confirmed that Funimation's back catalogue was moved from the streaming platform to Crunchyroll to complete the merger.
Over 40,000 sub and dub episodes are now available on Crunchyroll, and now subs, dubs, films, and simulcast series will be available in over 200 countries and territories, and in 10 languages, on the new version of the streaming platform.
Funimation has confirmed that new episodes of all current series will be added to their streaming platform until the end of the Winter 2021 season. From the Spring 2022 season, all anime will be streamed on Crunchyroll.
In an FAQ provided to subscribers, Funimation stated that viewers "will be able to watch 80 percent of Funimation and Wakanim's most popular existing series on Crunchyroll by the end of March 2022."
Those with Funimation accounts will not be able to sign onto Crunchyroll using the same details, instead they will be required to make a new account.
Currently, Funimation are working on a way for their subscribers' watch history and queue to be added to the new version of Crunchyroll.
What Have the Two Companies Said About the Merger?
Following the original announcement, Crunchyroll said in its own statement: "The two brands you know and love will be working together, and we believe this is a great thing for fans and the industry, alike!
"Both teams are knowledgeable, passionate, and have been committed to the anime community for decades. We couldn't ask for better partners."
Kenichiro Yoshida, president and CEO of Sony Group Corporation, also spoke about the merger in Sony's press release in August 2021, adding: "We are very excited to welcome Crunchyroll to the Sony Group.
"Anime is a rapidly growing medium that enthralls and inspires emotion among audiences around the globe.
"The alignment of Crunchyroll and Funimation will enable us to get even closer to the creators and fans who are the heart of the anime community.
"We look forward to delivering even more outstanding entertainment that fills the world with emotion through anime."
Update 3/1/2022 11:36 a.m. ET: This article was updated to include the official announcement that all Funimation titles would be moved to Crunchyroll to make one anime streaming platform.