Ted Cruz Confronted by Protesters at Airport Over Kavanaugh Confirmation: 'Shame on You'
Video posted to social media on Wednesday showed Texas Republican Senator Ted Cruz as he was confronted by a pair of protesters in an airport over his vote to confirm Brett Kavanaugh to the Supreme Court.
"You think that putting a sexual assaulter on the court is a victory for women?" one of the protesters could be heard asking Cruz as she followed him through the airport.
"I believe in due process," Cruz said.
"You believe in due process? Lots of women were out there talking about their stories and you don't care?" another woman could be heard saying.
After Cruz thanked the women for "expressing your First Amendment rights," the protesters shouted: "Shame on you, Ted Cruz," as they followed him through the airport.
It was unclear when the video was taken. However, it came as Cruz seeks re-election in a tight race against Democratic Representative Beto O'Rourke in the quickly approaching November midterm elections.
Although recent polls give Cruz the lead, O'Rourke has emerged as a serious contender, raising record-breaking amounts of money in campaign donations, with his latest haul of more than $38 million in the third quarter being about three times the amount raised by Cruz.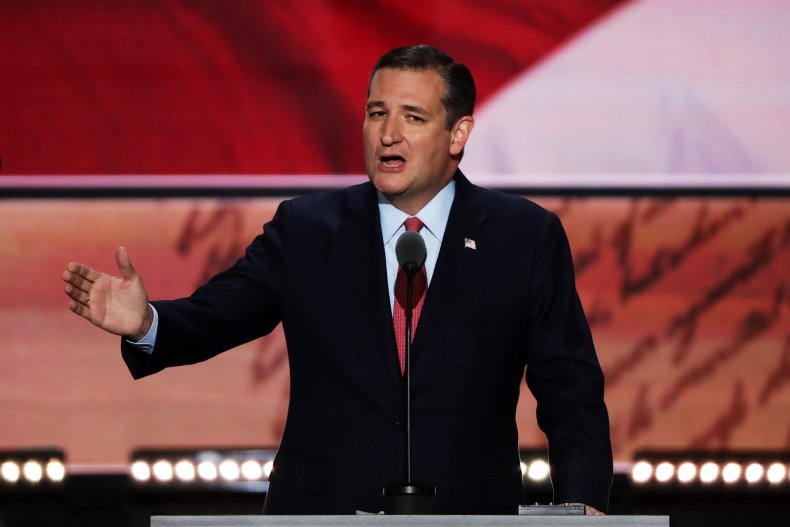 Still, Cruz still has a 7 point lead over the Democrat, according to a RealClearPolitics average of polling.
The Republican senator's airport run-in with protesters was not the first time he has been publicly shamed over his support of Kavanaugh in light of allegations of sexual misconduct made against the nominee.
Ahead of the vote on Kavanaugh's Supreme Court nomination, Cruz and his wife were forced to leave a restaurant in Washington, D.C., after hecklers approached them, demanding to know whether Cruz would vote in the judge's favor.
Ultimately, the Senate voted 50-48 to approve President Donald Trump's Supreme Court nominee after a hearing before the Senate Judiciary Committee that saw both Kavanaugh and one of his accusers, Christine Blasey Ford, who alleged that the judge had sexually assaulted her at a house party in 1982, when both were still in high school, testify before senators.
Read more: Trump Administration wants to fast-track DACA cases to Supreme Court now that Kavanaugh is on bench
After Ford made her allegations public, two other women came forward to accuse Kavanaugh of misconduct.
Deborah Ramirez alleged that Kavanaugh had thrust his genitals in her face at a 1980s party when both were Yale University students, while Julie Swetnick alleged that Kavanaugh had been part of a group of teenage boys in high school who spiked the drinks of their female peers to make them less able to resist sexaul advances.
Kavanaugh denied all of the allegations against him. He was confirmed to the Supreme Court on October 6.