Beto O'Rourke's Race Against Ted Cruz Now a 'Toss-Up,' According to Latest Poll Before Their First Debate
The heated Senate race between Senator Ted Cruz and Representative Beto O'Rourke was switched to a "toss-up" competition between the two candidates after it was listed as "likely Republican" just two months ago, according to The Cook Political Report's latest ratings, released Friday.
The shift in the Texas race came just before Cruz and O'Rourke meet for their first debate Friday in Dallas, a key moment as Republicans attempted to thwart nationwide Democratic Party efforts to take back the House and possibly even the Senate.
The Cook Political Report had previously rated the race as "lean Republican" on August 24, but only a month earlier—July 27—the race was listed as "likely Republican," suggesting O'Rourke's chances of ousting Cruz had increased.
The results followed findings released Wednesday by the University of Virginia's Center for Politics that indicated O'Rourke at 47 percent and Cruz at 45 percent. But the pollster suggested that more recent findings were "more bullish" for the insurgent O'Rourke, and still listed the race as "lean Republican."
The opportunity to swipe a Senate seat in a red state that overwhelmingly picked President Donald Trump in 2016 could be huge for Democrat hopes before the midterms. The new Cook report also switched Senator Jon Testor of Montana's race to "lean Democrat" from "likely Democrat," while Democratic Senator Joe Manchin of West Virginia's chances of keeping his seat improved with his race listed as "lean Democrat" from a "toss-up" just last month.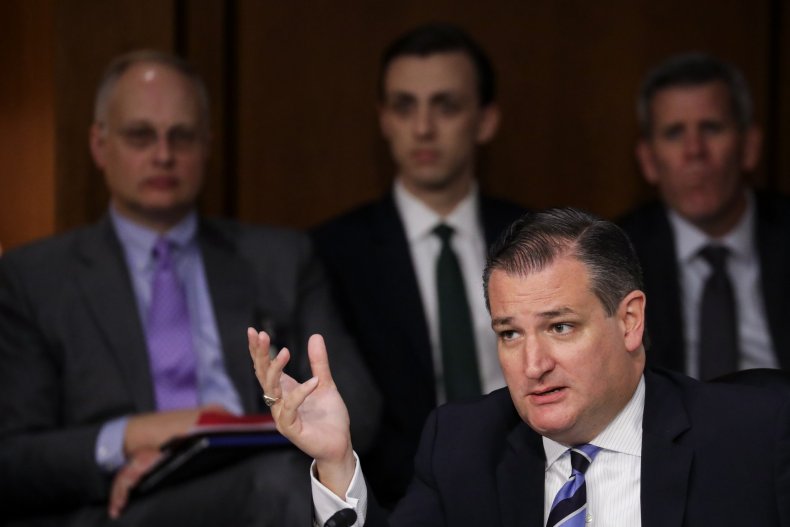 Other recent polls, however, show Cruz ahead. A Quinnipiac University Poll showed Cruz ahead by nine points in a survey conducted September 11 to 17, while NBC News/Marist College had Cruz up by four points in the middle of August and Emerson College put Cruz ahead by a single point in late August.
Cruz was average 47 percent to O'Rourke's 42.5 percent, with a difference of 4.5 points with less than two months until Election Day, according to RealClear Politics' composite of polls.
But even there, the gap has closed. Quinnipiac had Cruz over O'Rourke by as many as 11 points in its poll in May, and CBS News/YouGov slotted Cruz up by 10 points in June.
Cruz and O'Rourke's first debate will take place Friday evening at Southern Methodist University in Dallas.