Ted Cruz Likes Porn: I Thought He Got Off Stealing Healthcare From the Poor, Ex-Florida Congressman Tweets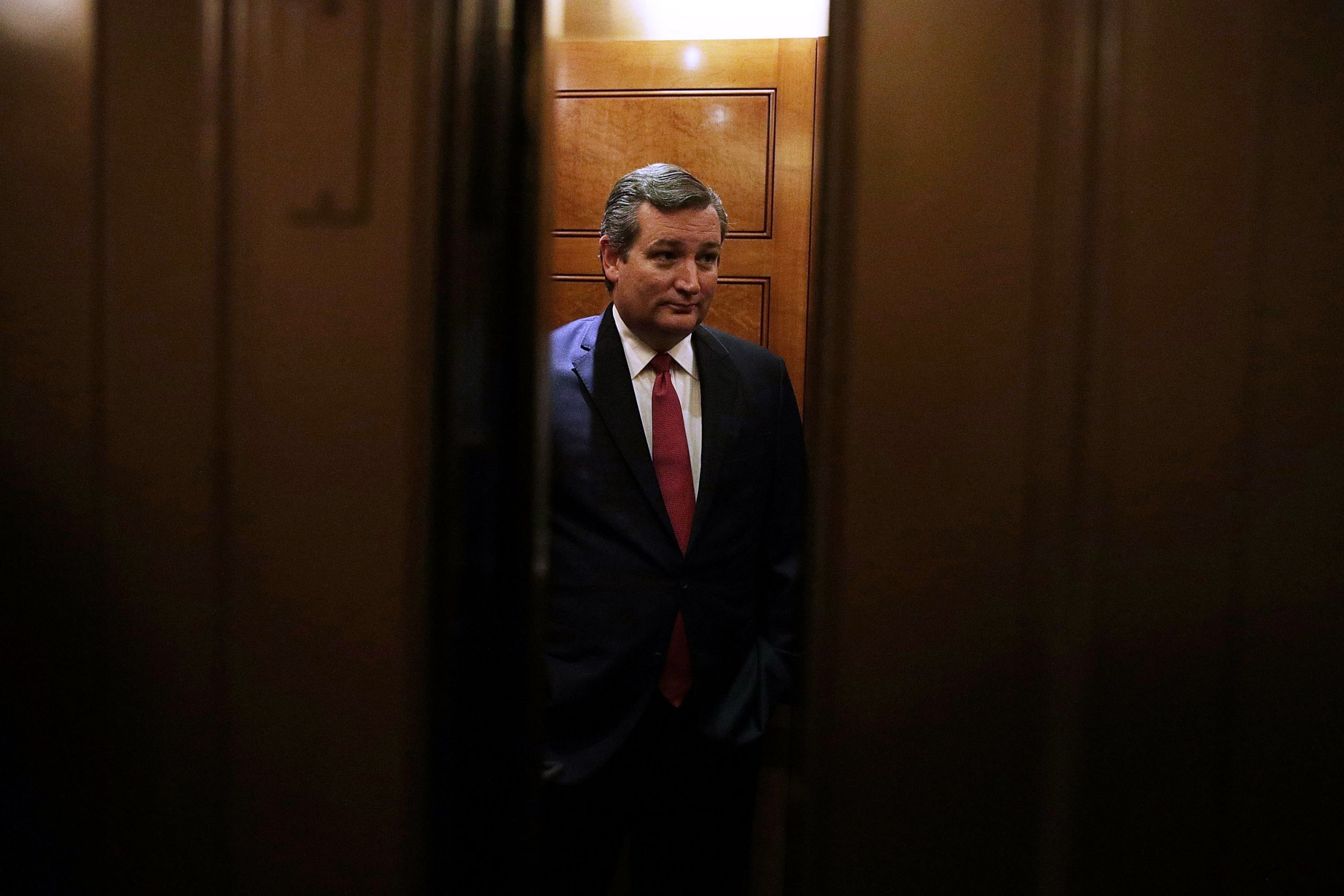 A former Florida congressman mocked Senator Ted Cruz's apparent approval of pornography by saying he thought the Texas Republican could only "get off' by making poor people suffer without health care.
Democrat Alan Grayson took to Twitter hours after Cruz set the internet aflame when the senator's official Twitter account liked a pornographic video. Grayson took the web mockery of Cruz to the next level.
"Wow, and here I thought the only thing @tedcruz could get off to was stealing healthcare from poor people. Color me shocked," tweeted Grayson, who previously represented a portion of central Florida and lost a bid for the U.S. Senate during a Democratic primary last year.
The junior Senator Cruz became a punching bag across social media overnight after his Twitter account liked, or hit the heart icon, on a two-minute-plus video clip posted by the account @SexuallPosts, an adult site. The clip is focused on a woman who gets increasingly aroused as she eavesdrops on a couple as they have sex.
It is unclear whether Cruz or someone who administers his official account hit the like button. The post was quickly deleted—but not before the porn account took advantage of the opportunity. Sexuall Posts changed its Twitter profile to hype itself as "the Same Porn @TedCruz Watches."
Even Cruz's former Princeton roommate, Hollywood writer and producer Craig Mazin, took a shot.
"Now imagine Ted Cruz is doing this four feet below you in the bottom bunk bed," Mazin tweeted late Monday night. "Yes, my misery very much appreciates your company."
It's not the first time that the moralistic Cruz has been linked to pornography. In 2015, Cruz's autobiography, A Time for Truth, the senator reveals that he watched pornography with Supreme Court justices while serving as a law clerk. Cruz said he was merely showing the justices how easily the porn could be accessed, according to The Washington Post.
Grayson's remark on Cruz's excitement about denying health care to the poor did not come out of nowhere. Cruz has long been a proponent for replacing Obamacare, and his official Senate website boasts that the first piece of legislation he filed was to have the health care program replaced. Cruz also tried to block Obamacare from taking effect in 2014.