Crypto Comeback? Bitcoin Bounces Over $8,000, Highest Value in Two Months
The value of a single bitcoin bounced to the highest point in two months on Tuesday, jumping above $8,000 per coin according to real-time price tracking website CoinMarketCap.
Reports indicate that the rise could be attributed to bitcoin exchange-traded funds (ETFs) that are currently being considered by the U.S. Securities and Exchange Commission (SEC).
That speculation had pushed the prices up, according to Reuters, even though cryptocurrency website Coindesk reported on Tuesday that the agency had delayed any decision until at least September. One proposed ETF, Coindesk noted, could help investors to circumvent the rules around crypto exchanges and trade in a more secure manner thanks to insurance covering loss or theft.
It comes as U.S. authorities mull over how best to regulate the virtual money. In June, the crypto crashed to a low of $5,806 per coin—but some experts now speculate the rise could continue.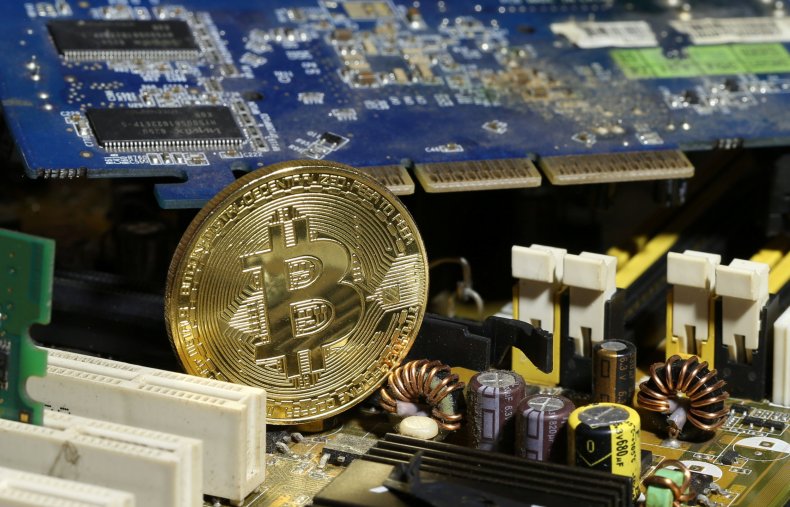 "The bulls seem to be maintaining the upper hand after a significant shift in the price pattern last week," said Matthew Newton, analyst at global investment platform eToro.
"The short squeeze on the market that occurred after the pattern completed caused some concern that we were seeing a repeat of what happened in April, when bitcoin failed to break $10k," Newton continued. "By soaring past those key barriers of resistance, it would seem that history is not repeating itself and there's real strength in the move. If bitcoin can close above $8,000 today, then we could assume that we may have a good run toward $10,000."
John McAfee, a well-known security commenter and crypto advocate, tweeted on Tuesday: "Bitcoin over $8,000. I think the past week has shown that the bull market is right around the corner. A couple of months later than I thought, but in the long term, an insignificant delay."
He later added: "Use your own judgement in crypto issues. The press is notoriously biased for or against. Ex: recent articles point to a 20% rise in bitcoin. On June 25 bitcoin price was $5,775. Today it is over $8,200—a 42% increase in one month. Do your own thinking. Trust no one."
The last time the price was sitting comfortably at $10,000 per coin was in March. After falling to around $6,800 in May it spiked to over $8,000 without warning, before dropping again.
The markets remain unpredictable. The fintech industry enjoyed a major spike in popularity in the tail end of last year, when the value of a single bitcoin bounced to nearly $20,000, but economic experts and commentators warned it had all the signs of being a financial bubble.
This year, even as banks continue to invest in the technology that underpins the cryptocurrency, known as the blockchain, hacks on trading exchanges led to a series of price wobbles.
Bitcoin remains the most popular cryptocurrency, followed by Ethereum (ETH) and Ripple (XRP).