Crypto Wallets Hardware: Where to Start in Storing Bitcoin Offline
In the same way you store a dollar bill of fiat money in a wallet that goes in your pocket, a digital wallet can safely and securely store your digital money. The most popular crypto wallets are software ones, accessible from computers and phones, but physical, hardware wallets are a great way to hedge against software and network vulnerabilities. More than money though, a crypto wallet can hold all kinds of digital goods, including nonfungible tokens (NFTs) and other types of collectibles. This is a brief overview of some of the more popular hardware wallets to help you get started in this world of cryptocurrency.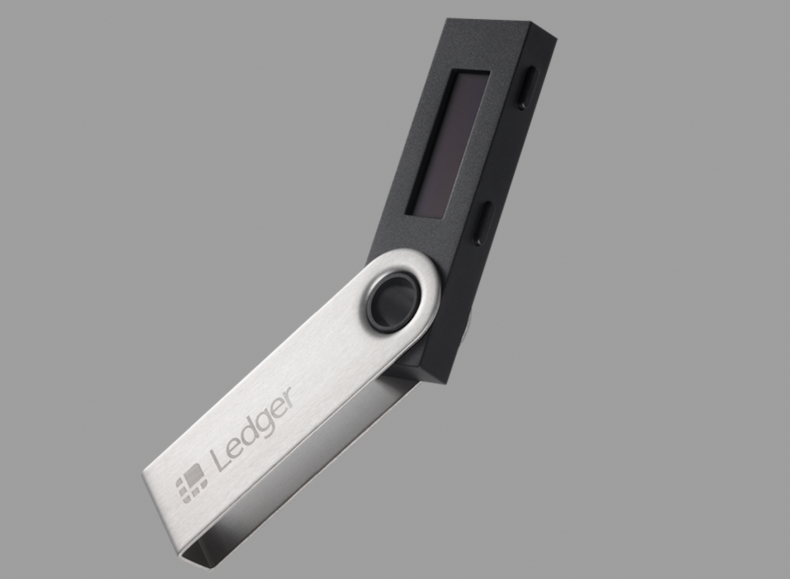 Ledger is one of the most popular brands of crypto hardware wallets because it's affordable. The Nano S starts at just $60 and provides all the basic functions you might need to get started.
For those who want more performance or convenience, Ledger also has its Nano X, which, among other things, offers Bluetooth connectivity to its Ledger live mobile app. The Nano X starts at a reasonable $120. The Nano X is just a little bit better in a lot of ways and may be worth its extra cost. For example, the screen is a little larger, it has a USB-C instead of USB-A port and has a longer battery standby time. Both devices have the same security in a pin code, certified secure element (CC EAL5+) and 24-word recovery phrase.
Possibly the most meaningful difference is the Nano X's ability to manage over 1,800 coins and tokens with the Ledger Live app on iOS. The Nano S can only be used with a computer or Android device.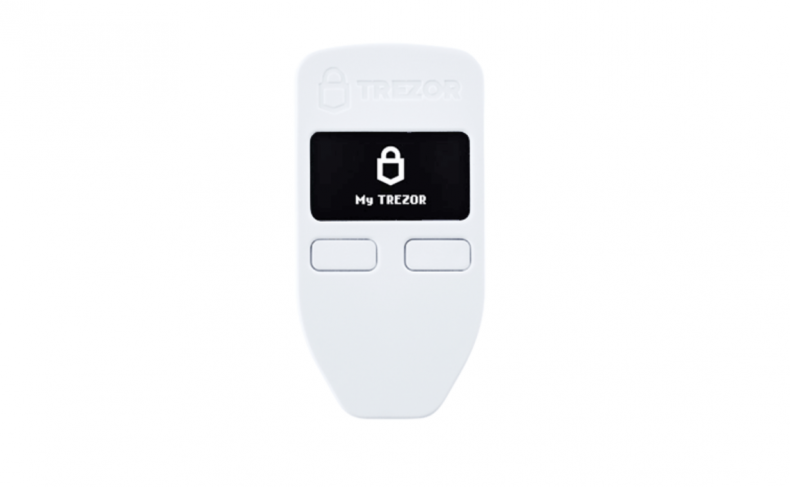 Trezor is another popular hardware wallet maker that offers a few different hardware variations, depending on how advanced you need it to be. Beginners and newcomers will likely want to get started with the Trezor One for its $60 entry price.
Trezor One supports Bitcoin, Litecoin, Ethereum, Dash, Bitcoin Cash and 1,000 more coins and tokens. Its OLED screen can hold six lines of text. It uses a Micro-USB connector for desktop or mobile phones and measures 2.4 inches by 1.2 inches for a pocketable size.
On the software side, macOS, Windows, Linux and Android are all supported. There's a note that Windows Phone and iOS are not yet supported, indicating they could be in the future.
The more advanced option is the $194 Trezor Model T. Its physical size is similar to the One, but its goal is to go beyond just storing Bitcoin to keep all your passwords and other important digital identity information secure.
Buy at Trezor.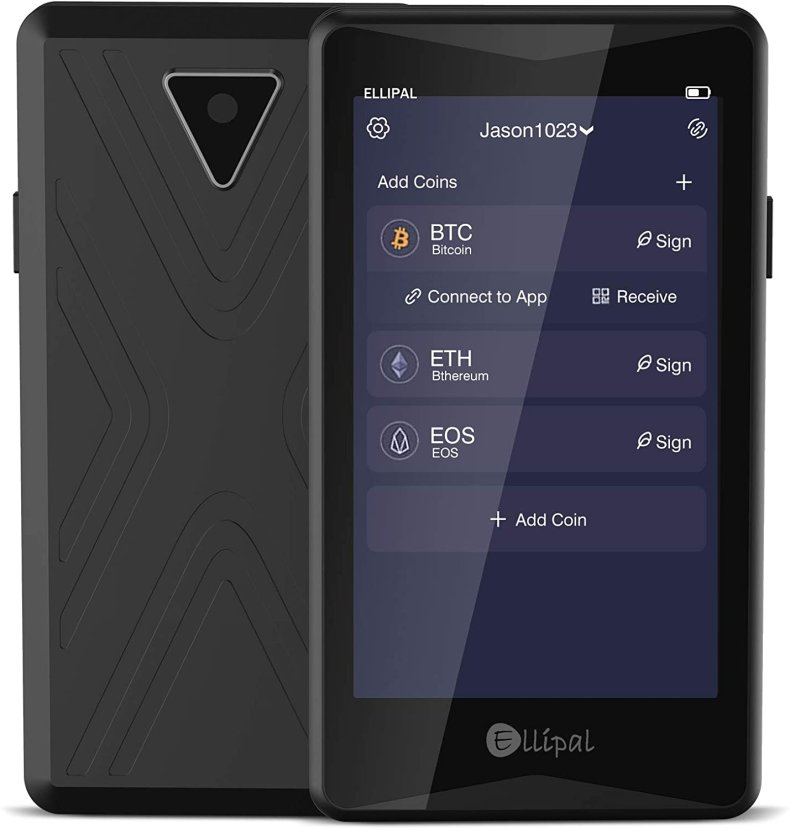 The Ellipal Titan is a disconnected, or air-gapped, wallet purposefully limited in what it can connect to. It has no wired or wireless (including Bluetooth) connections to protect it from being accessed remotely. The only way to transfer to and from the wallet is through the use of QR codes. It's also not only tough on the software side but also on the hardware side.
It features a metal casing sealed from dust and water. Its external housing can't be opened without leaving damage and evidence of tampering. There's an additional anti-tamper feature to delete your keys if a breach is detected to help protect against physical attacks. This is really an option for people concerned about the security of their digital currency.
Buy at Amazon.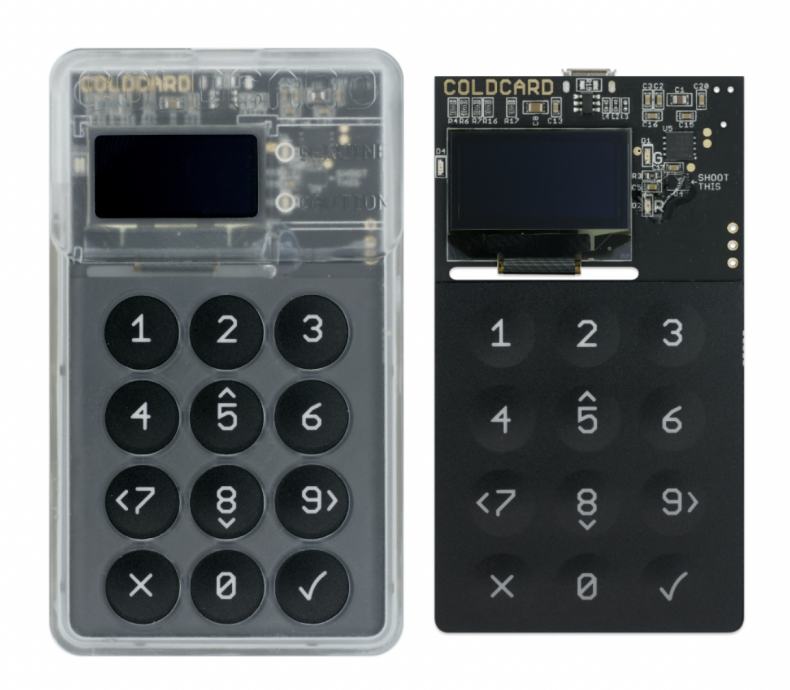 While most crypto wallets are geared toward function and dismiss aesthetics, the Coldcard Mk3 manages to add a bit of retro style to the fold. The wallet includes a keypad of physical buttons that makes it look a bit like a calculator, but they are very helpful for inputting codes and pins. The wallet also stores information on a secure element, separate from the device's microprocessor to increase overall security.
Similar to other wallets, this one can provide an air gap solution, meaning it never needs to be connected to a network or insecure I/O connections. All the software is open source, so if you have the technical expertise, you're able to compile and build an app yourself for peace of mind.
Buy at Coinkite.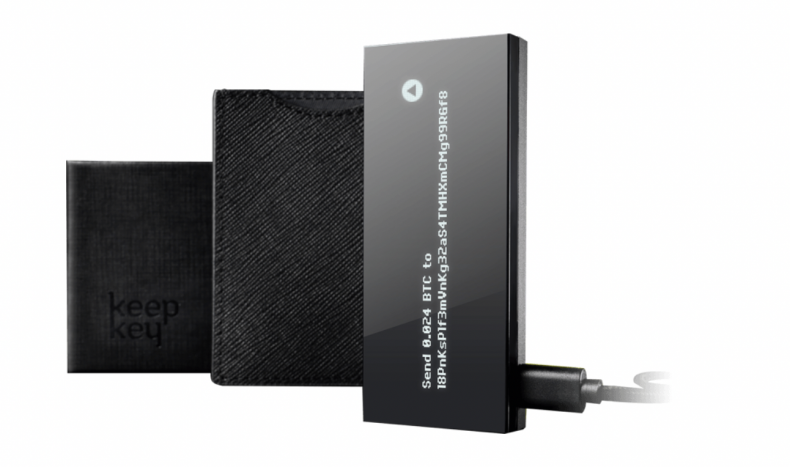 The KeepKey is a simple and inexpensive option to generate and manage private keys offline. This cold storage solution is a way to protect that information from the vulnerabilities of your computer. The KeepKey supports more than 40 coins and tokens, including all the most popular ones.
The device itself is small and sleek with a large display to see information clearly. It also supports a 12-word recovery sentence during initialization to retrieve private keys in case the device is lost or stolen. ShapeShift integration also means you can exchange cryptocurrencies directly from the wallet.
Buy at ShapeShift.
Newsweek may earn a commission from links on this page, but we only recommend products we back. We participate in various affiliate marketing programs, which means we may get paid commissions on editorially chosen products purchased through our links to retailer sites.