Crypto CEO Allegedly Steals $35 Million From Investors, Goes on the Run
The boss of a cryptocurrency mining venture in Vietnam has reportedly disappeared without notice, and with about $35 million of investors' funds.
A collective of 20 investors complained to local police in the Phú Nhuận District after learning that Sky Mining, a crypto company, had shut down its main office and removed all branding from its building. They said CEO Lê Minh Tâm had been unreachable for about a week.
Investors found that approximately 600 mining machines had been removed from a factory by individuals claiming to be maintenance workers, according to local media outlet VnExpress. The website reported that the group believes Tâm absconded with millions of their dollars.
Le Minh Hieu, deputy chairman of Sky Mining, told VnExpress on Sunday that the CEO had likely taken money and assets to the United States. "[The board] has reported this to the police and showed evidence that we are not guilty," Hieu said. Acknowledging that some angry investors had made threats against his former boss's family, he said, "We are victims, too."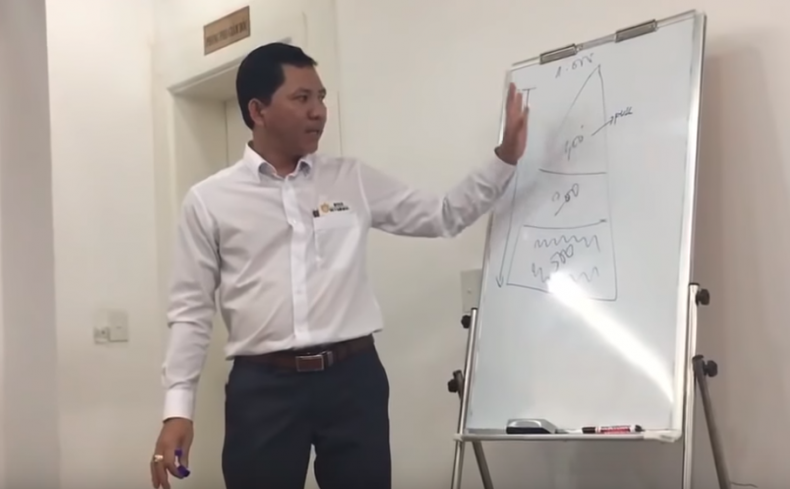 The plot thickened today, after Tam posted a 44-second video to Telegram claiming he was receiving medical treatment. He said, "You will have your money, thank you for your cooperation, I did not run or go anywhere, I will come back soon." But officials at Sky Mining said they had not been in contact with the CEO, and the mining machines remain missing.
Sky Mining claimed on its app store page to have cryptocurrency mining factories with "more than 1,000 machines operating 24/7, creating passive income to pay the interest to investors." Its website asked investors to buy mining rigs at between $100 to $5,000, and, according to VnExpress, promised they would see a return on investment—and profit—within 12 months.
Mining is a process that uses computing power to create cryptocurrency.
The Vietnam-based news outlet initially reported that Tâm had posted an apologetic note into a Facebook group that was dedicated to investors, claiming profits had tanked and the market was unpredictable. "My last resort is to stay hidden from public to protect my life," he stated.
The chief executive told investors they could visit the company's office to have their money returned, after which he would declare bankruptcy. The office, however, was found empty.
The crypto scene has been hit with countless cyberattacks and leaks over the years, with many investors losing millions of dollars. In many regions, the industry is still largely unregulated.