Cryptocurrency Crackdown: SEC Probe Heaps Regulatory Pressure on Multi-Billion-Dollar Market
More than a dozen companies involved with cryptocurrencies are under investigation in the U.S., according to reports, amid a broad crackdown on fraudsters and other illegal activities in the space.
The Securities and Exchange Commission (SEC) is involved in a probe into firms raising funds through initial coin offerings (ICO)—a process designed to sell tokens of a cryptocurrency ahead of its launch—according to separate reports from the Wall Street Journal and Coindesk. The SEC declined to comment following a request from Newsweek.
ICO's raised more than $6 billion in 2017, with a further $1 billion raised so far this year. While some have come from already established technology firms, like the popular messaging app Telegram, analysts have questioned the credibility of some ICOs and suggested scammers may be using them to profit from the booming interest in the industry.
Advocates of cryptocurrencies like bitcoin have previously championed the libertarian values afforded by the decentralized technology, however, some are now calling for greater regulation to protect consumers.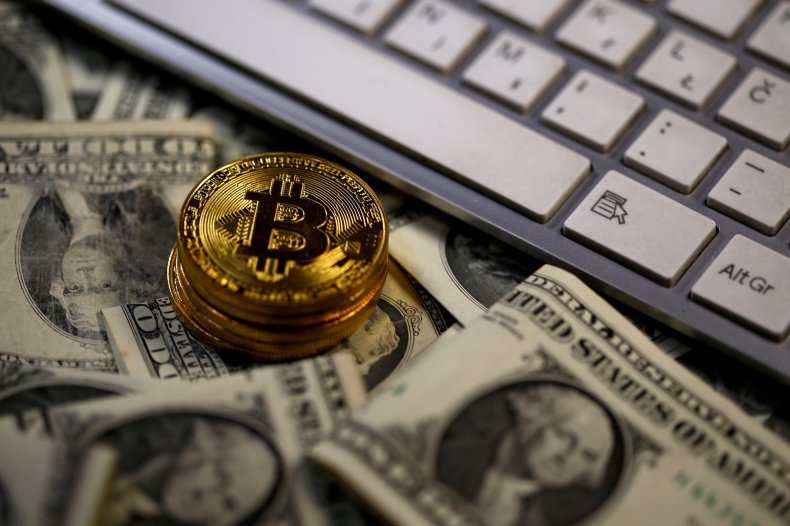 The nascency of cryptocurrency technology means regulators are still playing catch up to the industry, with regulations in different regions having a global impact across markets. But the crackdown by the SEC is seen as a positive by many within the cryptocurrency space, as it will provide legitimacy and weed out criminals.
"Globally it has been regulatory jump ball as the different regions—EU, U.S. and Asia—have been discussing regulatory guidance on ICO's and cryptocurrencies," Alan Kostrinsky, principal advisor and co-founder at Maco.la who led and advised the SEC on blockchain, tells Newsweek.
"Rules of the road in ICO's is overall what the cryptocurrency industry is looking for and needs. The legitimate players in the space want to be compliant with their ICOs. It has been great to see the SEC performing regulation by jurisdiction as they have gone after the hucksters and fraudulent players in the space."
Read more: Uber founder Garrett Camp to launch Eco cryptocurrency
Despite the intense interest in cryptocurrencies, ICO consultancy firm Pathfinder claims there is not enough discussion between the government and the startups and financial institutions in the space. Yet it is an area that some members of Congress believe could hold huge potential to transform the U.S. and world economy.
"Congress has already begun to consider the impact of cryptocurrencies and distributed ledger technology and these efforts must continue," Congressman Andy Barr, Subcommittee Chairman of Monetary Policy and Trade, said in an emailed comment to Newsweek earlier this month.
"It is clear that these technologies may have the potential to cause major changes in our economy and may have national security implications. As Congress continues to closely watch this emerging technology, it's great to meet with companies that are venturing into uncharted waters."