Cryptocurrency Linked to Steven Seagal Hit With New Jersey Cease and Desist
A cryptocurrency venture endorsed by American actor and Vladimir Putin admirer Steven Seagal has been hit with legal action in the U.S State of New Jersey.
Mystery surrounds the little-known Initial Coin Offering (ICO) of Bitcoiin - note the double 'i' distinguishing it from Bitcoin - which hit the headlines only after being advertised by Seagal last month on social media. Its white paper contains a lot of crypto buzzwords which, in reality, mean little. It claims to have raised $75m in funding yet has just over 2,000 followers on Twitter.
Filed Wednesday, March 7, officials said they issued the emergency order to stop Bitcoiin from offering "unregistered securities." It alleged: "Bitcoiin is engaging in fraud in connection with the offer for sale of securities" and accused its founders, who remain anonymous, of making "misleading statements" to investors.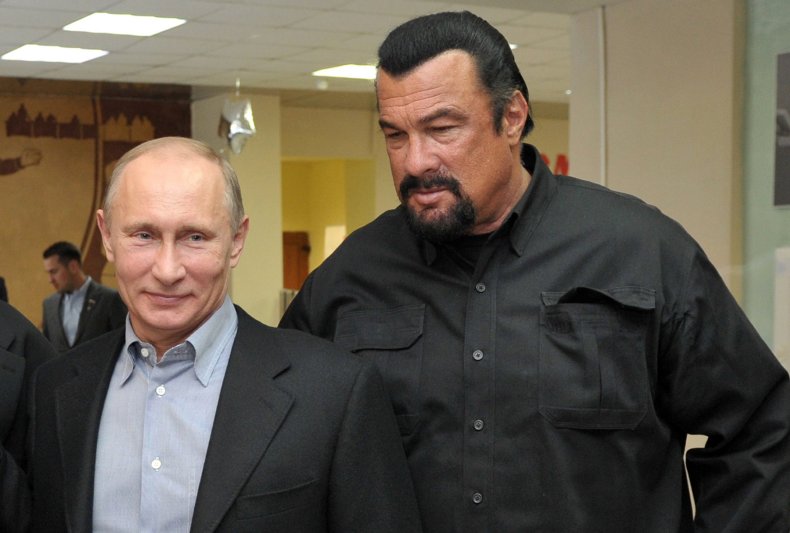 "While celebrity endorsements can add to the excitement and hype of cryptocurrency-related investments, they do not guarantee that an investment is sound or even legal," said attorney general Gurbir S Grewal.
"As the online cryptocurrency-related investment market continues to evolve, the Bureau will vigilantly monitor the market to protect New Jersey investors from the high risk of fraud associated with these largely unregulated products."
The State said Bitcoiin, an obvious play on the world's most popular cryptocurrency, had violated laws by failing to disclose the identities of its founders and the real address of its business, which is reportedly in Asia. It asserted that the amount paid to Seagal to advertise the ICO should also have been made public.
Bitcoiin did not immediately respond to a request for comment.
Earlier this week Seagal, who is listed as the ICOs "brand ambassador", tweeted that the currency will "soon be listed on some of the biggest exchanges globally." On its website, the company says it wants to raise $250m from hopeful investors.
Seagal is famously close to Russian president Vladimir Putin and was officially granted citizenship in the country in November 2016.
"When it comes to offering cryptocurrency-related securities in New Jersey, no one is above the law," said Christopher Gerold, chief of the Bureau of Securities. "We will continue to protect investors by actively monitoring the internet to identify and stop dubious entities like Bitcoiin from flouting our securities laws."
The U.S. Securities and Exchange Commission (SEC) warned about celebrity endorsements in a public statement in November 2017, urging caution when dealing with influencers who are paid to be involved with cryptocurrencies. In the past, everyone from Paris Hilton to Jamie Foxx have flaunted coins to their fans.
"These endorsements may be unlawful if they do not disclose the nature, source, and amount of any compensation paid, directly or indirectly, by the company in exchange for the endorsement," the U.S government agency said.
"We encourage investors to research potential investments rather than rely on paid endorsements from artists, sports figures, or other icons," it added. The amounts of money paid for cryptocurrency promotions rarely, if ever, is made public.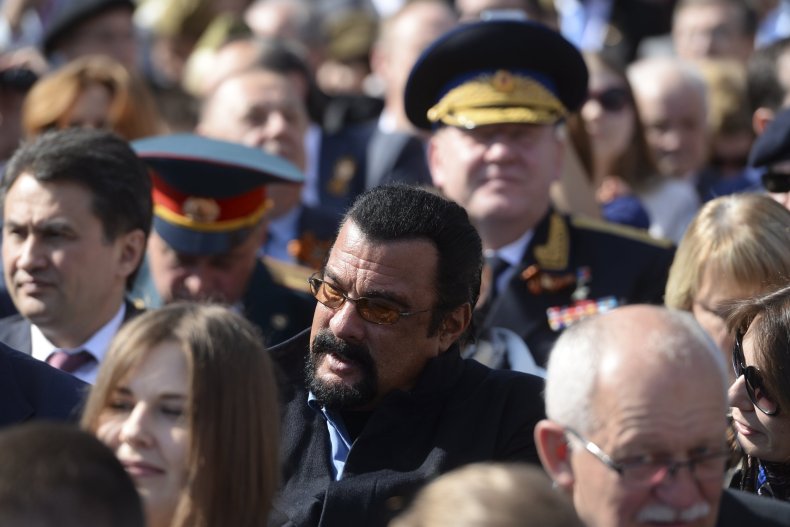 Levi Meade, an advisor for Columbus Capital specializing in crypo-assets, told Newsweek the trend toward celebrity endorsements came about for two reasons.
"First, businesses have been embracing influencer marketing, which has become very effective with the growth of social media," he said. "By using the large social reach of celebrities online, any business or brand can grab a huge amount of consumer attention. Second, celebrity endorsements of cryptocurrencies are reflective of the immaturity of this newly emerging blockchain based asset class."
He added: "Seeking to leverage the social profile of celebrities who have no knowledge or experience of the space to raise money for a project reflects the mind-set of an opportunist rather than that of an innovator."