'Cthulhu Chronicles' Review: New Mobile Narrative Horror Game Will Keep You on the Edge of Your Seat
8/10 (iOS)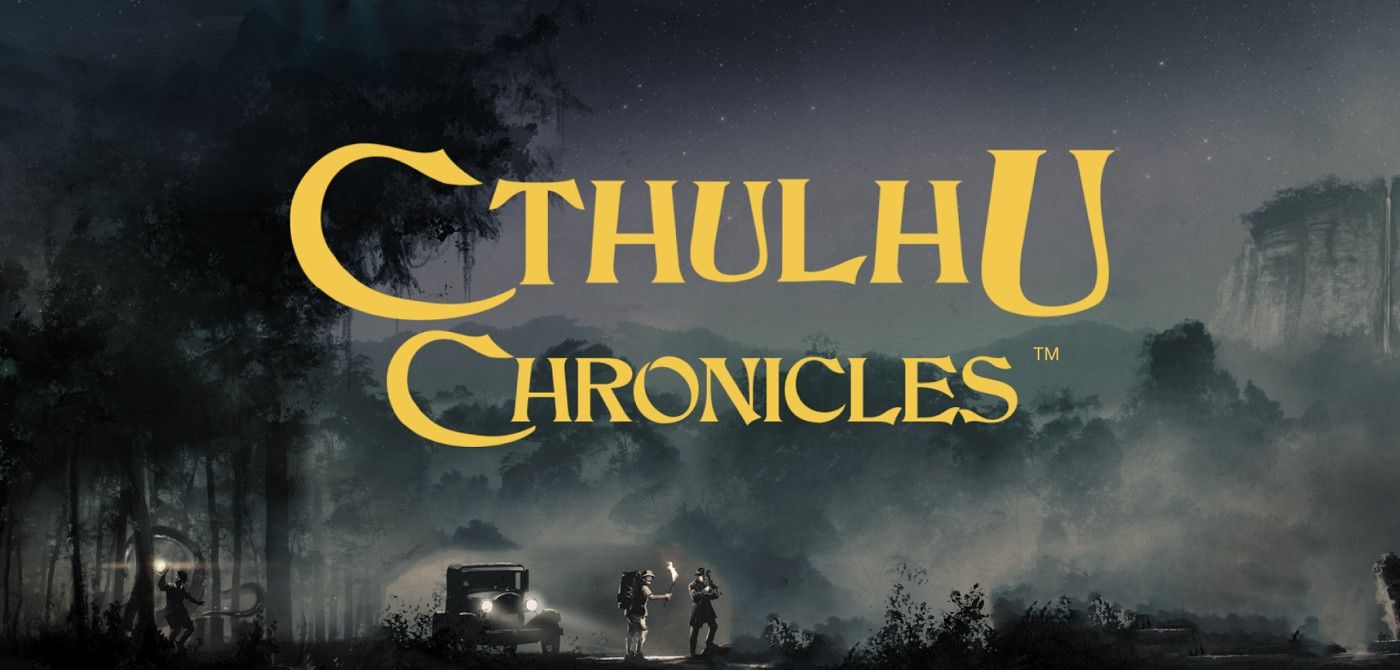 On Tuesday, mobile games developer MetaArcade released a new interactive fiction offering for iOS, Cthulhu Chronicles, which pays homage to the eerie yet enchanting Elder Gods introduced to the world through the fictions of horror writer H.P. Lovecraft. The game take place within Lovecraft's own 1920's New England and consists of a series of choose-your-own-adventure story experiences that make up a larger interconnected campaign. We spent a few hours inside of Cthulhu Chronicles and found it to be a truly engaging and immersive experience, despite its seemingly simple structure.
Designed in partnership with Chaosium, creator of popular tabletop RPG Call of Cthulhu, the game compresses elements of tabletop gameplay into simplified actions that make for a truly enjoyable mobile experience you can pick up or drop at any time. Whether it's your first foray into role playing or you're an old pro, Cthulhu Chronicles can be equally enjoyed by all.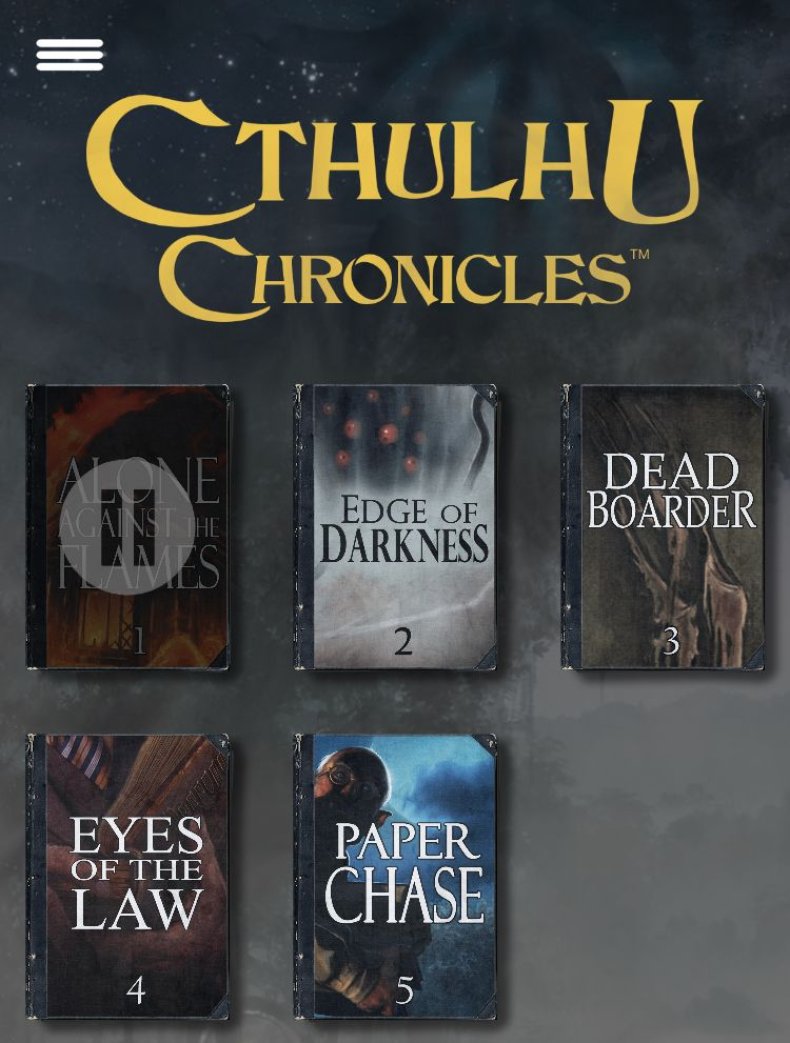 Cthulhu Chronicles' gameplay is fairly straightforward. As you load up the game for the first time, you'll be taken to the main Lobby, with five story chapters to choose from. It's recommended you start with the first chapter, as each builds upon the last. After choosing your story, you'll choose from among a list of characters, each with a bit of a backstory as well as a specific skill set. For example, if you play as librarian Nathaniel Burke, you rank high in intelligence and charm, but your athleticism and health levels are lower than say, policewoman Samantha Levington.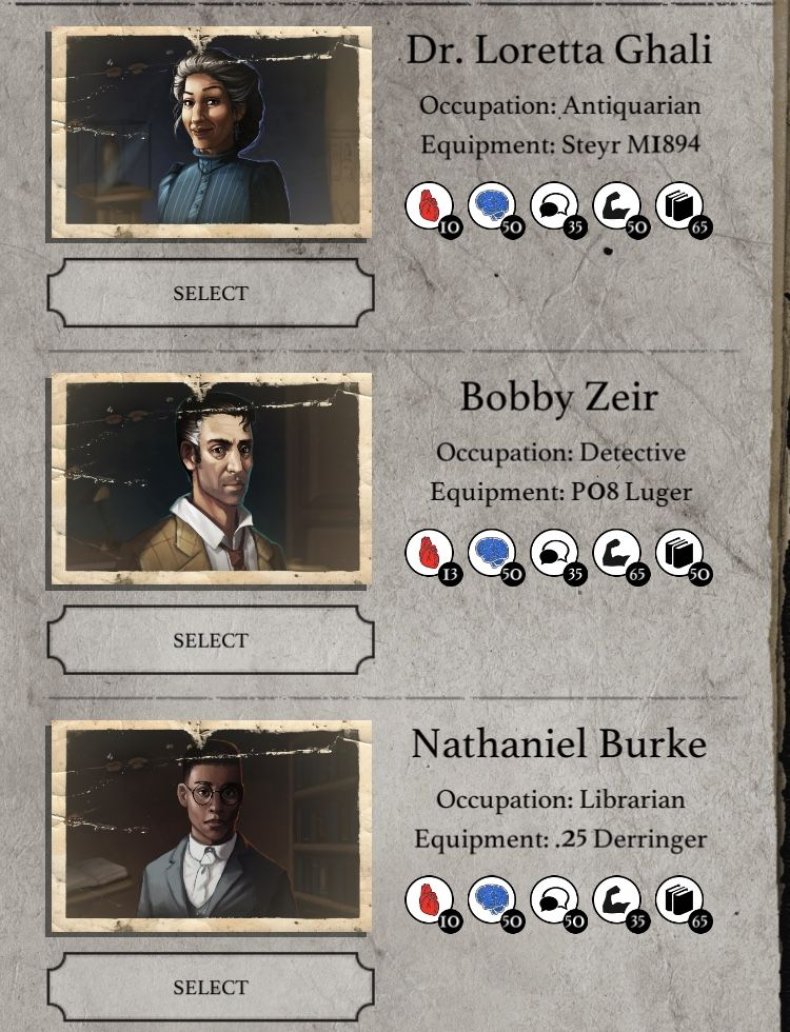 Once you've chosen your character, the adventure begins. The game itself is largely narrative-driven, and at the end of a section you'll often be presented with a set of choices that will determine the direction the story branches. In some cases, the decision is accompanied by a skill test, essentially a dice throw to determine if you succeed or fail. These tests correlate to one of your five core skills. Your ranking in each skill type will determine your probability of success. If you are successful, in most cases you'll unlock an important clue in the story. If you are unsuccessful, you'll lose a bit of health or sanity. You could even lose your life. If your health or sanity is fully diminished or you're unexpectedly killed, you'll return to the game lobby and have the option to begin the chapter again with the same or different character. Even if you manage to finish a chapter successfully, chances are you'll want to go back and play it again as all your questions won't be fully answered in just one run. We played the first chapter three times and unlocked even more clues to the ongoing mystery.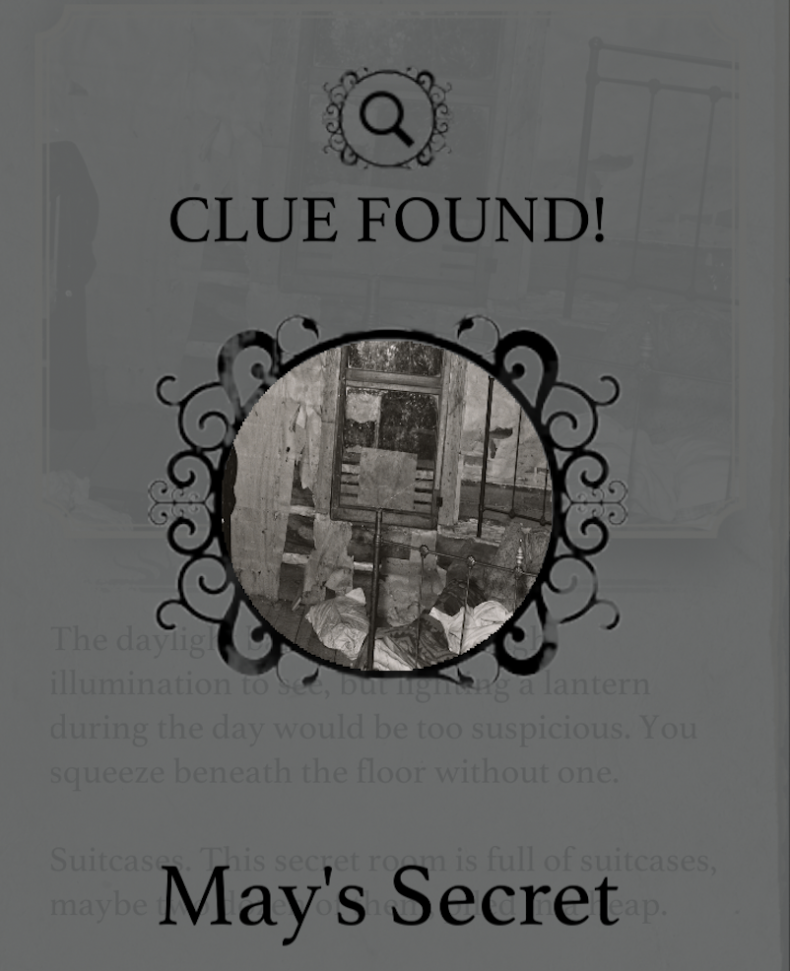 While simple in structure, Cthulhu Chronicles' features and incredibly engaging storyline will keep you on the edge of your seat. The haunting musical score and sparse but well-placed images immerse you in the setting in a way no elaborate cutscenes or physical gameplay ever could. It's a perfect example of the power of interactive fiction.
Cthulhu Chronicles is offered free of charge but does contain some in-app purchases. Players who want to unlock access to a given chapter beyond the standard three playthroughs per day can do so by purchasing the chapter via the in-game store. So far, the game features five playable chapters with four additional chapters coming soon.
If you are a fan of interactive fiction and RPGs, or just looking for a good casual mobile game to fill some spare moments, Cthulhu Chronicles is worth checking out. You can download it now, for free on the Apple App Store. Plans for an Android version are also in the works.