'CTR Crash Team Racing Nitro-Fueled' Adds Kart Customization and More
Longtime fans of Crash Team Racing have even more to look forward to with the release of Crash Team Racing Nitro-Fueled next month. Kart customization will finally come to the game, a series first for the popular racer.
A new trailer unveils an insane array of new options that give you the ability to revamp your kart just the way you like it. You can change the vehicle body type, and take it even further by decking it out in bizarre fashion with various paint jobs and stickers. Decals also give your kart an extra bit of personality. And you can't have a tricked-out kart without the proper wheels to take you across the finish line in style.
Nitro-Fueled will also feature karts from Crash Tag Team Racing, which gives you a slew of classic rides to bring that '90s nostalgia back to your screens. There's a massive variety of karts at your disposal.
Once you have your kart tricked out, you'll need a racer to match. Beenox will be adding N. sane character skins, which can give your character some extra style and personality. Sometimes the proper hat or jacket is all you need to make your Bandicoot even more of a winner. Different skins have different emotes, and the unique podium animations will add even more personality to your CTR racer. Characters from Crash Nitro Kart will also make their debut in the new game.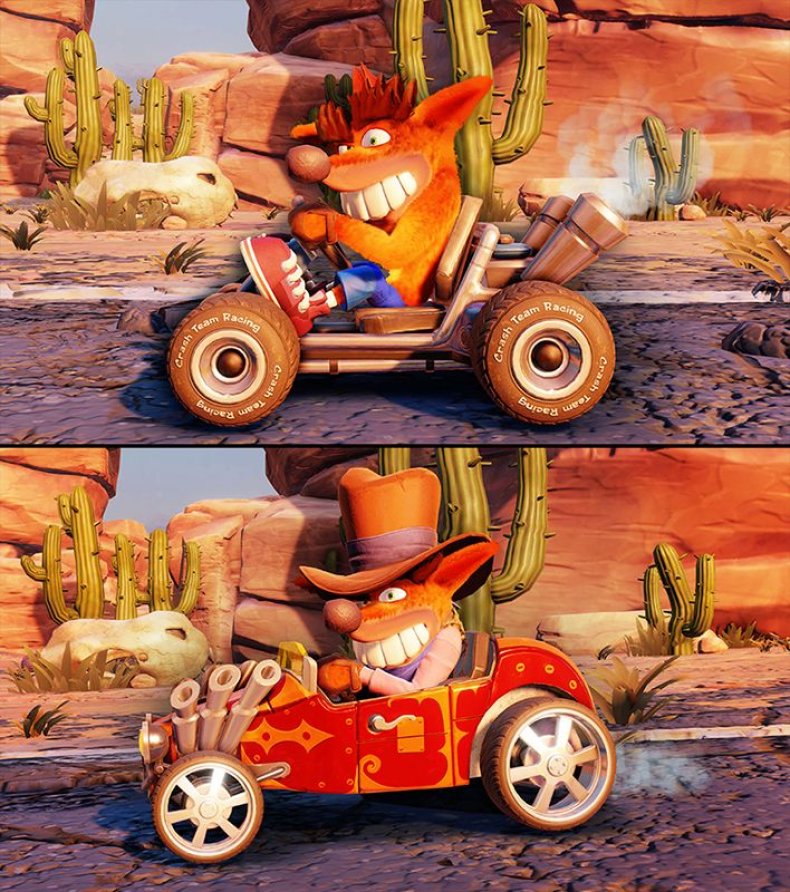 As you play through Adventure Mode, you will be able to earn various customization items.Collecting in-game Wumpa Coins will give you even more chances to collect decorative swag. The Pit Stop is where you will want to spend your coins wisely, finding just the right accessories for your racer or kart. Staying true to the original series, character stats will return with the standard classes of Beginner, Intermediate and Advanced.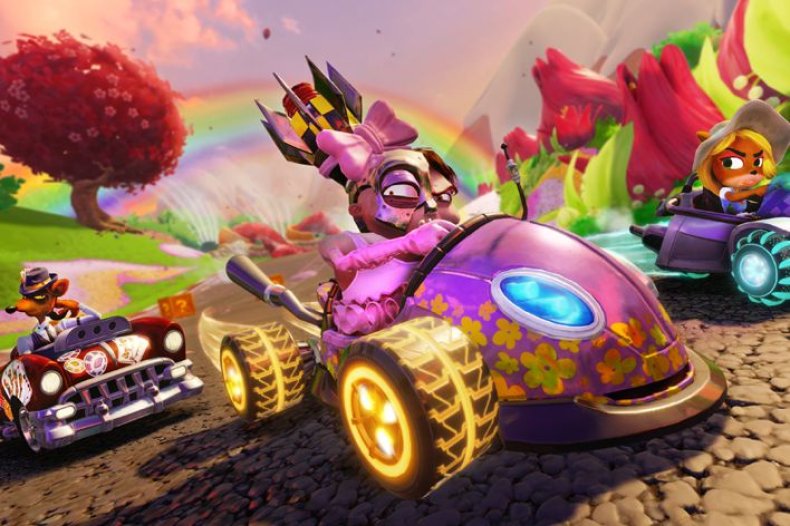 CTR: Nitro-Fueled comes to Nintendo Switch, PS4 and Xbox One June 21. You can reserve your copy here. Are you excited to relive this classic game and to create the kart of your dreams? Let us know in the comments.